Places of Prayer & Reflection
A campaign to embrace spiritual development at Detroit Mercy
As a Catholic institution rooted in Ignatian and Mercy values, University of Detroit Mercy is committed to its mission to educate the whole person, mind, body, and spirit. The heritage of both the Sisters of Mercy and the Society of Jesus invite us to become contemplatives in action. To provide our students with spaces for contemplation, the following projects are being proposed for the McNichols campus. They will be places where people of all faiths can be inspired by beauty to find peace within. These sacred spaces are essential to the cultivation of the spiritual life of our Detroit Mercy community.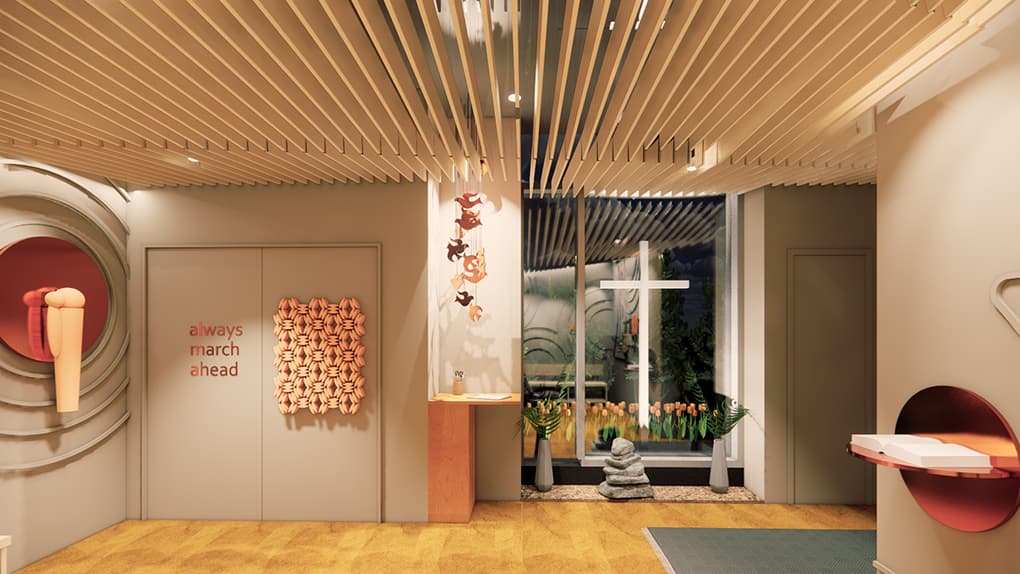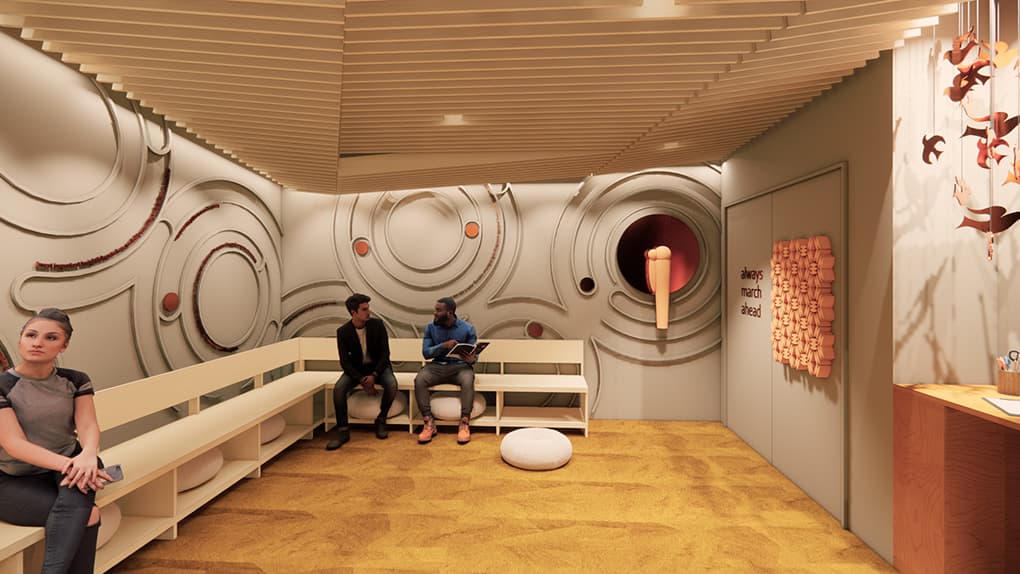 During business hours, contact
Dennis Carlesso
Executive Director of Development
Office: 313-993-1538
Email: carlesdm@udmercy.edu
Reflection Garden
Goal: $450,000
In his encyclical Laudato Si', Pope Francis writes "solidarity invites us to walk alongside and learn from our companions, both near and far, as we journey through life together as one human family." This invitation will greet visitors as they enter the University's planned Reflection Garden, an inspirational focal point to all people who enter the McNichols Campus.
This first campus-wide project by University Ministry was designed with the Detroit Collaborative Design Center, the private design firm arm of Detroit Mercy's School of Architecture. The DCDC gathered input from students and employees to design a peaceful, welcoming, creative and calming space where people can step away from the busyness of life and find a place of solitude or come together as one community.
Thanks to the generosity of donors, the first phase of the new garden has been completed, and we look forward to the completion of the second phase. It is already becoming a special place for many on the Detroit Mercy Campus as it has enriched Celebrate Spirit, the annual opening liturgy for the University.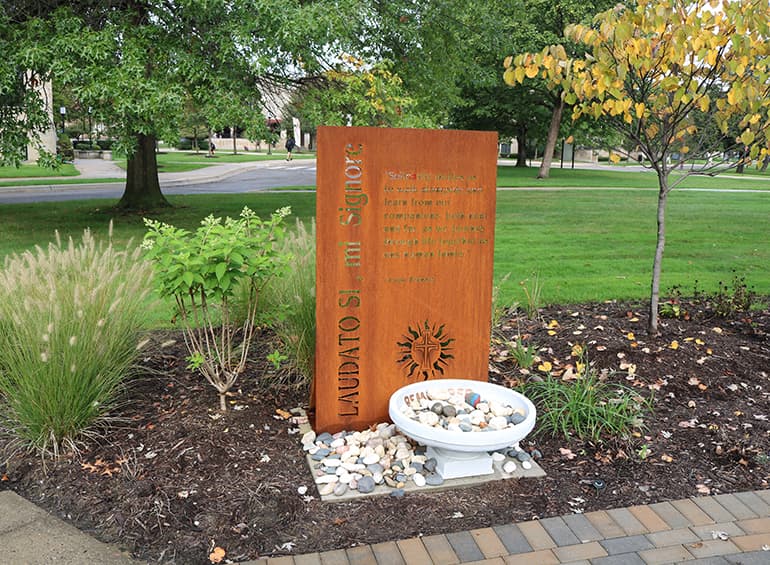 The Holy Spirit Prayer Room Chapel
Goal: $350,000
This will be an ecumenical space inside the expanded Student Union where people of all Christian/Catholic faiths can pray, individually or in communion.
Designed by Design Fugitives in collaboration with Detroit Mercy Professor of Architecture Gilbert Sunghera, S.J., the chapel will enable groups to gather to support the spiritual lives of our students and other members of the university community by offering a space for silence, prayer and reflection. University Ministry will offer opportunities for students to deepen their connection with Jesus/God/the Sacred.
Renovation of Mercy Multi-faith Place
Goal: $250,000
Mercy Multifaith Place is where students gather for retreats, reflection, and community building. Located on the first floor of the first-year residence hall, it is a larger gathering space at the heart of the residential area of the McNichols campus. To continue communicating the importance of the cultivation of the spiritual lives of our students, this sacred space is in need of renovation to better serve our residential students as Shiple Hall lobby and basement are updated.