Make an MS Word Doc Accessible
HTML pages achieve accessibility better and more consistently than Word files and should always be your first choice whenever possible. The most common reasons to use Word files are to:
You are publishing a fillable document that can be returned.
Note: Many departments are now using Outlook 365 Forms App for this purpose. 

These are certainly friendlier and easier to submit than downloading a Word doc and submissions are emailed straight to your inbox or downloaded later. It is straightforward to create and share by adding the link to the form on your website.

You are publishing changeable documents that can be used by faculty or staff
Word and PDF documents should never be used for ordinary content. If you must publish a Word or PDF document to the website, it must still legally meet all of the same accessibility requirements as an HTML web page. This includes header structure, text spacing, readability and logical reading order, tab order, bookmarks, color contrast, image alt tags, language settings.
Run the Accessibility Checker
Some versions have the Check Accessibility button located under the "Review" tab.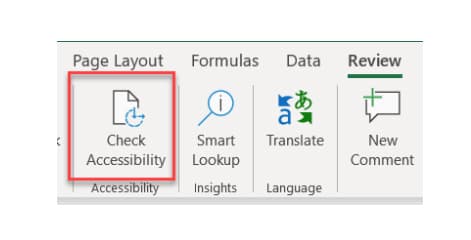 Some versions have the Check Accessibility button located in the "File Info" section.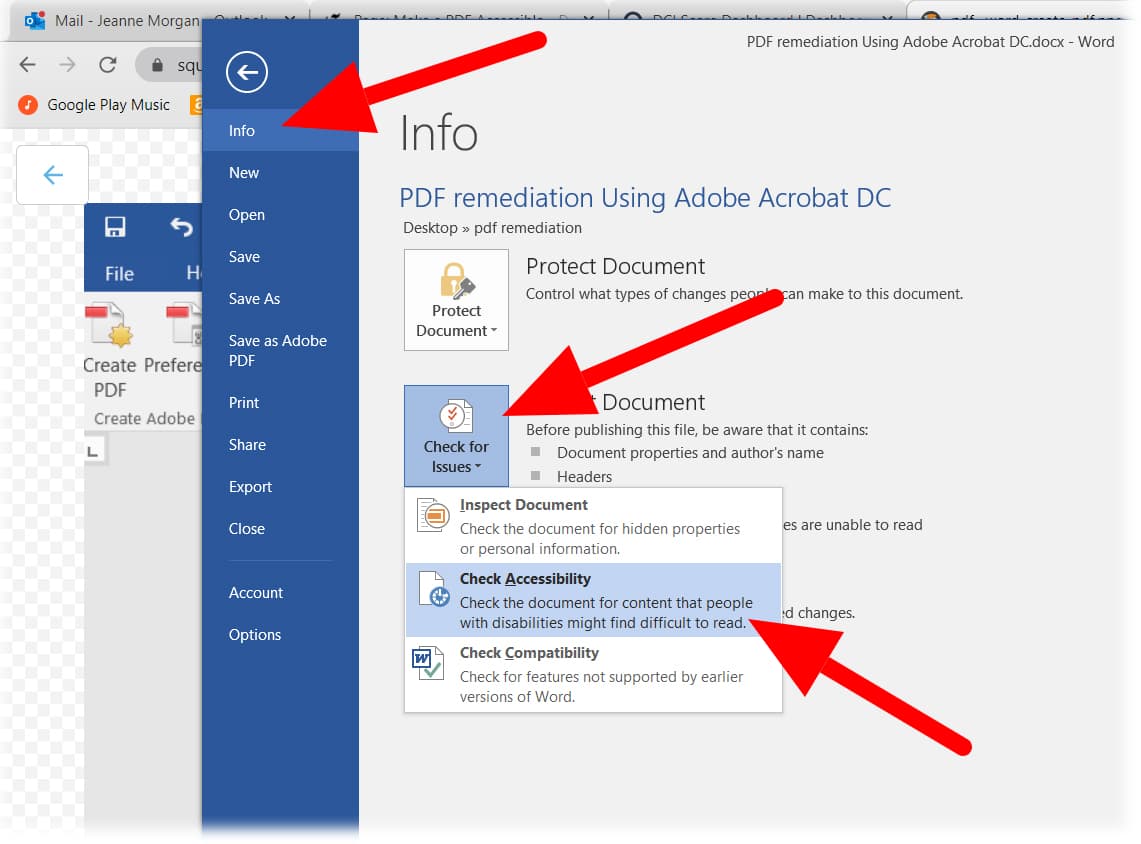 Follow the Help Text for Correcting Accessibility Errors
A list of accessibility errors will appear. Microsoft typically shows how to fix them below the list.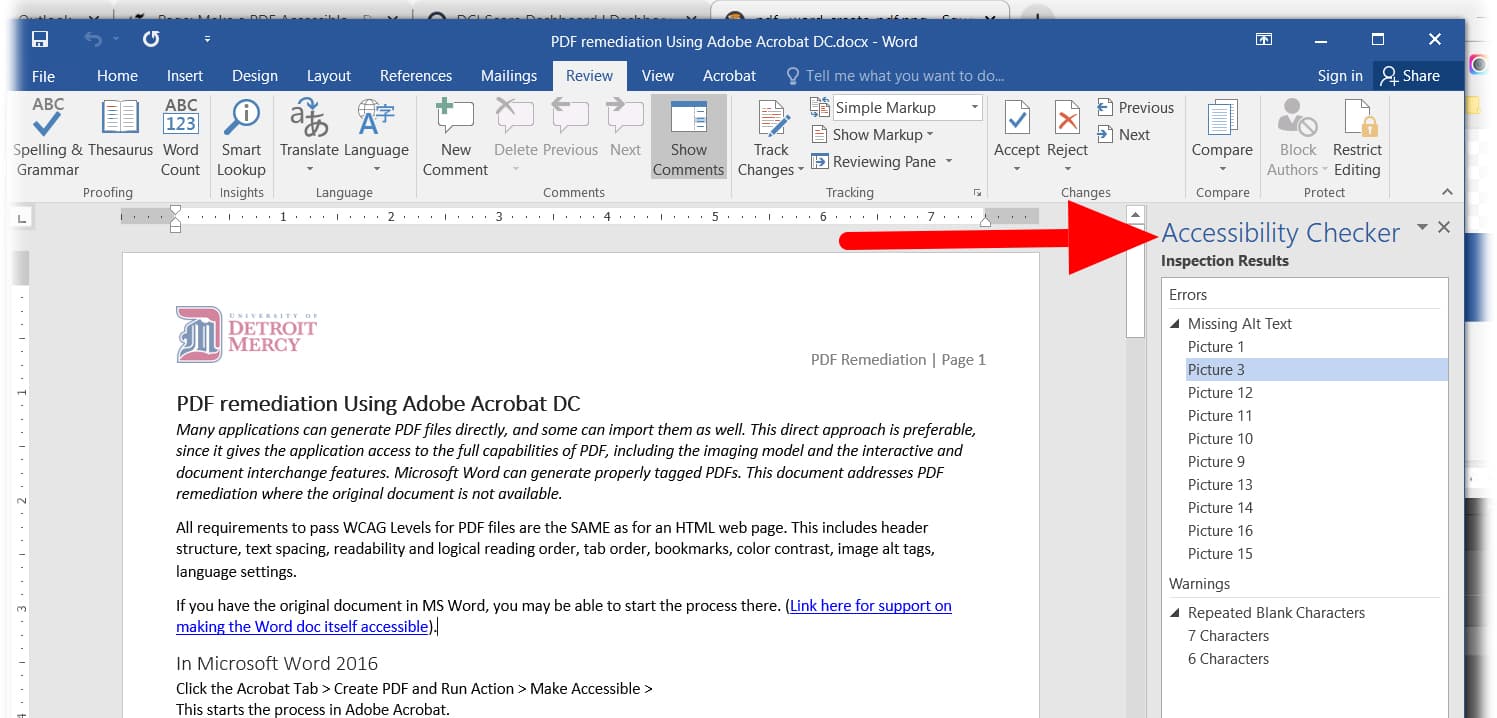 Common Accessibility problems in a Word Document
Adding Alt Text is the most common thing to fix
Right click image
Click Size and Properties
Expand Alt Text section
Type in the Description Field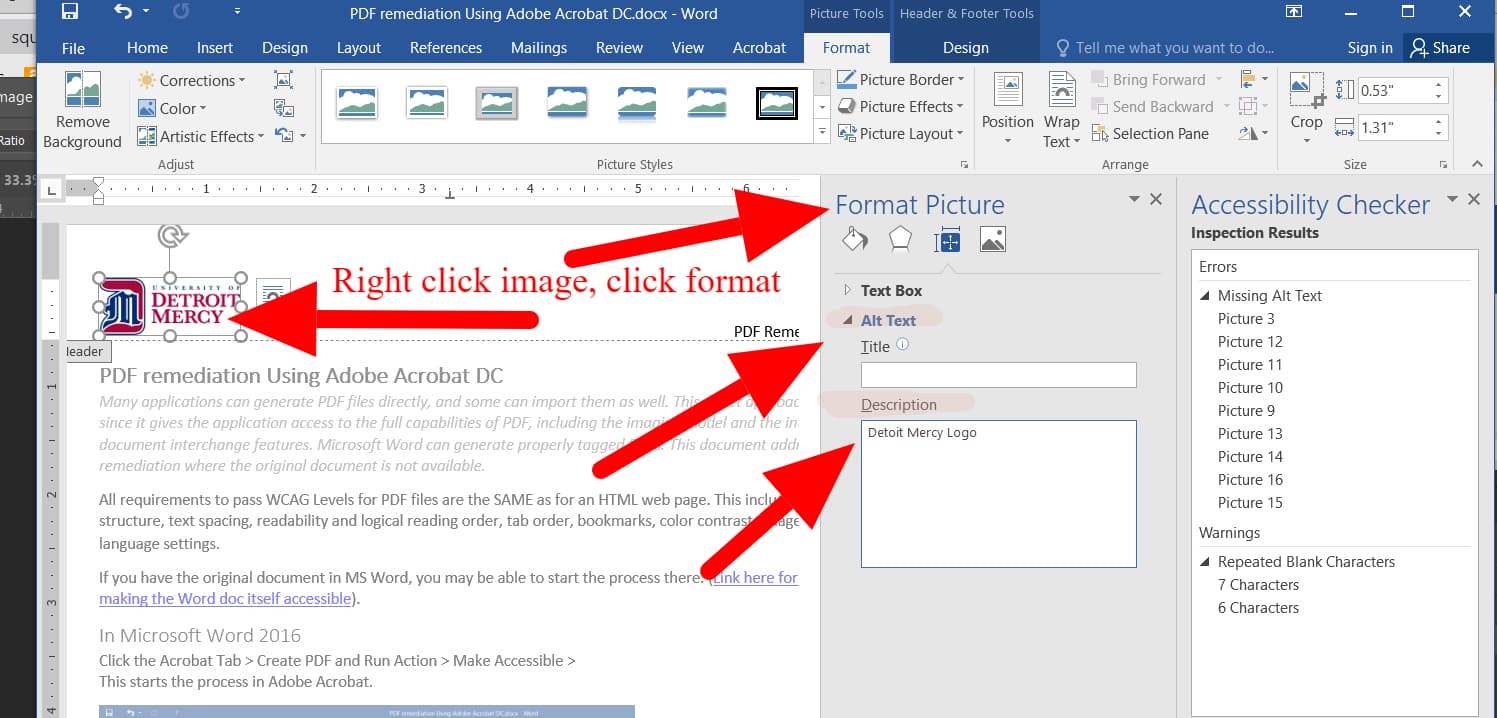 Header Structure
Improper use of headers is also a very common error. Every document should start with a H1. Use the Word Format Tab to organize headers.   Find how to set up headers.
Table of Contents / Bookmarks
Long documents should include a clickable table of contents page. Large sections of your document should be marked with a Bookmarks, found in the insert tab.
Converting to a PDF
Always convert your document to a Tagged PDF instead of "printing" it to a PDF File. This will transition your tags and alt text over to your pdf file, saving you the time of doing the exact same process within your pdf document.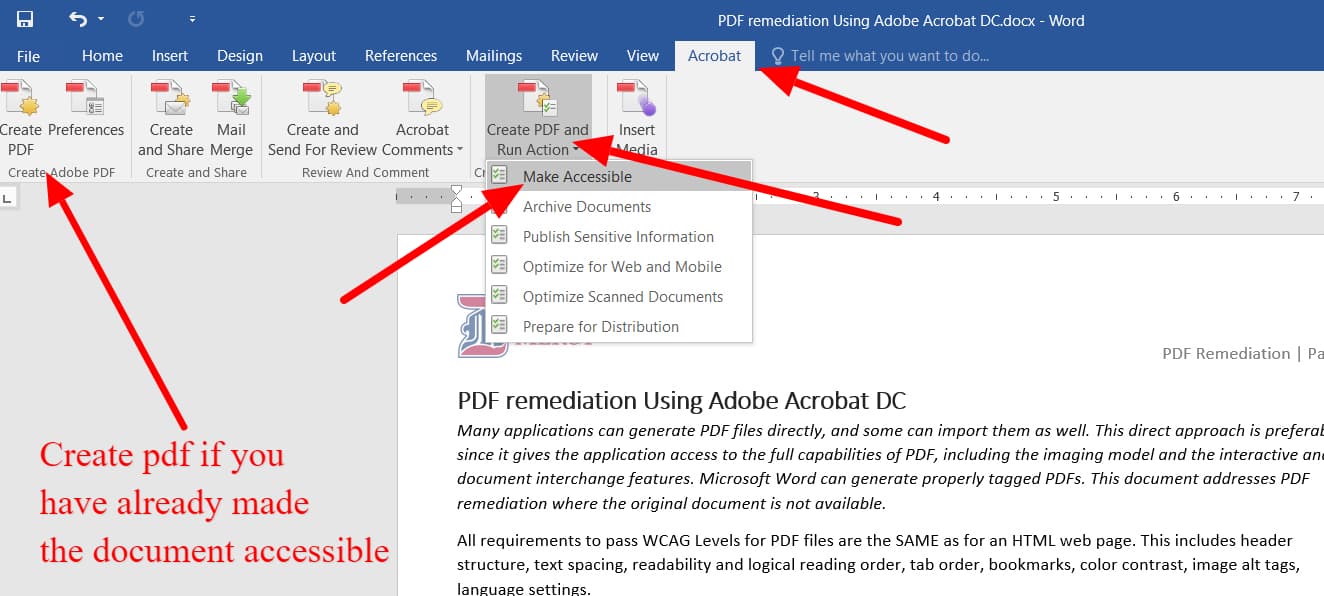 If options appear, choose PDF/UA
Before publishing, you should still open your PDF in Adobe Acrobat Pro and run an accessibility check.
If you have started with an accessible Word document, then manual tagging is usually not necessary.
Related links