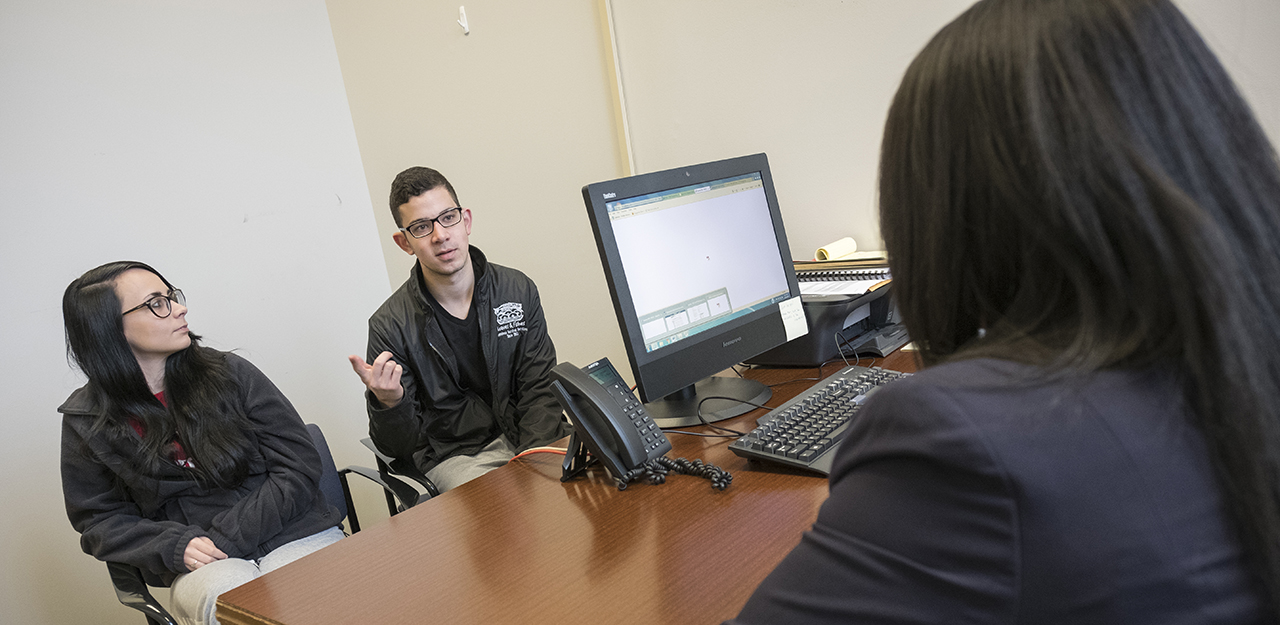 Through additional student success programs, Detroit Mercy is committed to providing academic and personal development support to all students.
The Student Success Center offers a testing center, tutoring and study groups, professional mentoring, athlete study table, placement testing, and more. Some of the programs listed below are also part of the Student Success Center.
Visit the Student Success Center in Room 319 of the McNichols Campus Library or call 313-993-1143.
TRIO is a federally funded program designed to provide underrepresented student populations. It provides assistance with scholarship applications, academic success planning, mentoring and more.
Work on any stage of the writing process. with peer consultants. Review your assignments, drafts, instructor feedback and questions. Get support if English is not your first language.
Work with your faculty advisor to reflect on your academic and career goals and to track your academic progress.
Physical and Mental Health Support
For physical and mental health support, please see the University's Health and Counseling resources.