TRIO Student Support Services Program

Innovate. Motivate. Educate. Graduate.
Students from underrepresented backgrounds sometimes need help adjusting to college life, meeting the demands of their classes and finding their place socially on campus.
TRIO Student Support Services (TRIO SSS) serves first-generation students, limited-income students, and students with disabilities, regardless of your academic program.
TRIO SSS is here for you!
Become part of the friendly TRIO community of students and professionals and let us assist and inspire you to succeed in college and beyond.
Look at the sections below for more information. You can also follow TRIO on Instagram.
 

Eligibility - Who can use TRIO SSS?

The TRIO SSS program serves Detroit Mercy students who are U.S. citizens or permanent residents (as defined by U.S. Citizenship and Immigration Services) and who meet at least one of the following additional criteria:

First-generation college student — A student whose parents have not received a baccalaureate degree, or a student who did not regularly live with or receive support from a parent.
Income-eligible student — A student whose family meets federal income eligibility guidelines as verified by Detroit Mercy. This information will be verified using the students FAFSA Student Aid Report and signed statement of income verification.
Student with documented disabilities — A student who has a documented disability as defined by the Americans with Disabilities Act and verified by the Detroit Mercy Student Accessibility Services Office.

NOTE: Eligibility does not guarantee acceptance into the program. Only a limited number of students may receive program services, according to grant regulations. Priority is given to students showing academic need.

 

TRIO services and benefits

TRIO SSS provides eligible Detroit Mercy students with numerous services free of charge:

Scholarships
Assistance with scholarship applications
Academic success planning
Monthly workshops
Mentoring
Cultural engagement events
Assistance with FAFSA
Service learning & leadership skills training
Leadership and professional development
Graduate and professional school preparation and site visits

 

Applying for TRIO SSS

1. Complete the application packet

NOTE: Application packet can also be picked up from the TRIO SSS Office (see Contact TRIO SSS above).

2. Return the completed forms to TRIO SSS Office via email or in-person.

Return completed application packet to a TRIO SSS staff member (see Contact TRIO SSS above). Completed applications may be emailed to trio@udmercy.edu; however, a printed copy of completed form must also be turned in to be considered for admission into the TRIO program.

NOTE: Admission to Detroit Mercy TRIO Student Support Services is not automatic and eligibility does not guarantee acceptance into the program. According to federally funded grant regulations, only a limited number of students may receive program services and benefits. Completed applications will be evaluated for eligibility and admission. If admitted, you will be notified about the next steps to begin your involvement with Detroit Mercy TRIO Student Support Services.

 

What TRIO requires of our scholars

Commitment to academic growth
Engagement in TRIO events and workshops
Serve as a positive role model to other TRIO participants
Participation in service events
Demonstration of exemplary behavior, befitting of a TRIO scholar
What TRIO scholars say
What do students say?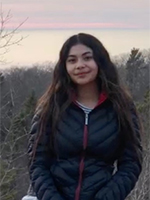 I decided to join TRIO because it seemed to have my best interest at heart meaning TRIO was a something that would help/ support me to be academically and socially successful. TRIO has meant being connected to a group that encourages us to do better while being a Detroit Mercy student. ​​​​TRIO means that I am blessed to have supporters who want to see me do great. 
Valuable Takeaways from being in TRIO SSS is that help, support, or advisors are here for us. TRIO SSS is willing to offer their service/time to make things easier for college students. I'm glad to see that there is a supportive foundation at Detroit Mercy and that I am part of it. 
TRIO SSS has helped me feel comfortable adapting to this new environment with their welcoming and encouraging attitude. It feels good that I made the choice to attend Detroit Mercy. 
—Ayanna Mendieta
What do alumni say?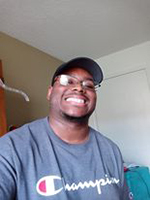 TRIO was a safe space for me. I spent my first two years just coming to school going to classes eating lunch then going straight home. I didn't really have a place where I could go and talk to friends after class and just relax. I didn't know a lot of people and was trying hard to make friends my first two years. Joining TRIO my junior year gave me both a place to make friends and get a sharper focus on my school work.
The one thing I am most grateful for was the school trips we took to different cities. We went to Washington DC, Chicago, Indiana, and toured different colleges up in Michigan. It wasn't always about the different colleges for me. I loved them; it was informative and they all offered interesting programs that I would like to apply for. It was more about experiencing the sights around the city, trying new restaurants, and just having a chance to see and experience things outside of Detroit. I was doing it with people who became my friends and associates, and it was comforting for me.
Overall, TRIO provided a place for me to focus and receive help on my classes, especially the classes where I struggled the most in.
—Michael James '18
TRIO SSS Professional Staff