University Bio - Molly McClelland
Molly McClelland
Professor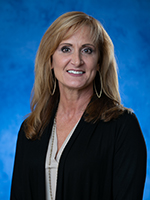 Contact Info: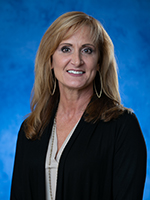 Areas of Expertise:
Adult Health
Clinical Nurse Specialists
Population Health
Disease Prevention & Risk Reduction
Assistive Technologies (w/ Engineering)
Degrees
Ph.D., Wayne State University 1997
MSN, Wayne State University 1993
BSN, Indiana Wesleyan University 1988
Biography
I have been a nurse since 1988. I hold Bachelor of Science in Nursing (BSN), Masters of Science in Nursing (MSN) and Ph.D. degrees. I am certified as an Adult Clinical Nurse Specialist (ACNS-BC) and as a Medical Surgical Nurse (CMSRN). I have eight years of ICU experience both in Neurology / Neurosurgery and Medical Surgical ICU's. I have worked as a Clinical Nurse Specialist establishing and coordinating a multidisciplinary gastrointestinal cancer clinic at a major teaching & research hospital. I have been a nursing professor for 11 years and teach at both the undergraduate and graduate level.
Additionally, I am currently the clinical supervisor for online Clinical Nurse Specialist students and oversee a plethora of clinical situations throughout the United States. I have also served as the editor for a medical surgical nursing journal (MedSurg Matters!) for 5 years (2013 – 2018) where I fielded and edited articles and case studies pertaining to medical-surgical nursing issues.
In my spare time (what little there is of it), I enjoy gardening and caring for my koi pond. I like to exercise. My husband and I also enjoy sailing & working on our very old sail boat.
 

Research Topics of Interest

Perception of Nursing

Physiological Impact of Vape & Juul Use

Psychosocial Reasons of High Risk Behaviors 

Collaborative Multidisciplinary Education

Innovation & Assistive Technologies

Language & Metaphors

Adult Medical Surgical Health