Molly  McClelland
Associate Professor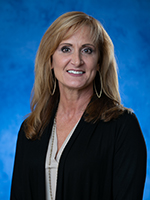 Contact Info: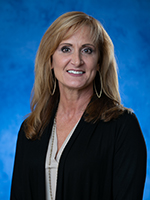 Areas of Expertise:
Medical Surgical Nursing (all levels)
Medical or Surgical Problems
Clinical Nurse Specialist, Clinical Coordinator
Oncology
Degrees
PhD, Wayne State University 1997
MSN, Wayne State University 1993
BSN, Indiana Wesleyan University 1988
Biography
Dr. McClelland earned a BSN in 1988 and specialized in Intensive Care at the University of Michigan and Beaumont Hospitals.  Following her Masters of Nursing degree in 1993, McClelland worked as a Clinical Nurse Specialist establishing and managing a Multidisciplinary Gastrointestinal Cancer Clinic at the Comprehensive Cancer Center at U of M.  Following her PhD in 1997, Dr. McClelland worked at Oakland University and then UDM as Nursing Faculty specializing in Adult Medical Surgical Health, Language Patterns, and the CNS role. She has lead multidisciplinary collaborative work (with the UDM College of Engineering and Science) to build assistive devices for physically disabled people. She is the Editor for 
MedSurg Matters Newsletter
, a publication produced by the Academy of Medical Surgical Nurses Association (AMSN).