The World Needs Titans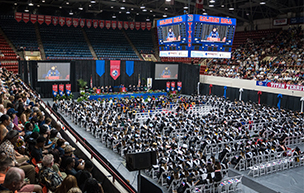 May 19, 2023
More than 1,000 graduates participated in four ceremonies during 2023 Commencement at University of Detroit Mercy on Friday and Saturday, May 12-13.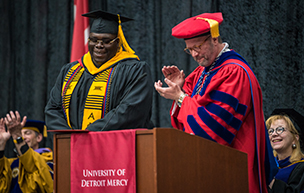 May 19, 2023
The Vivere ex Missione awards are presented annually to four graduating students whose time at University of Detroit Mercy was marked by leadership, service and scholarship.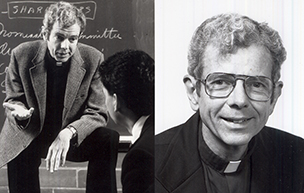 May 11, 2023
Fr. Jerry Cavanagh's unparalleled life and career as a founder of the field of Business Ethics will be celebrated during a special event.
news
May 22, 2023
May 18, 2023
May 12, 2023
May 10, 2023
See More News
A CATHOLIC UNIVERSITY IN THE JESUIT AND MERCY TRADITIONS
We take great pride in the influence of our religious sponsors, but what does that mean for our diverse student body and the education we offer?