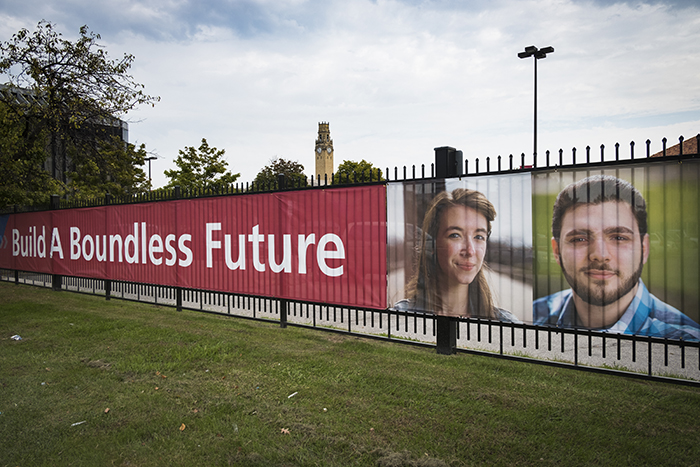 No record is made of individual course withdrawals during the 100-percent refund period for each course. Grades of "W" will appear on the student record for any courses dropped after the 100-percent refund period. The course remains on the student's grade report and transcript with a "W." The course will be counted in hours attempted but not in the GPA calculation. Students are normally expected to continue class attendance until all required signatures for the withdrawal are attained and the withdrawal has officially been processed.
Only students with extenuating circumstances can withdraw after 75 percent of the course has taken place. This date is calculated based on the published beginning and ending date for the course. A student who needs to withdraw from a course after 75 percent of the course has taken place needs written approval of the course instructor, program director and dean for the withdrawal. Such permission will be granted only for serious reasons. No withdrawal may be made after the final class or examination.
Withdrawal process
Withdrawals are processed on an Advising and Registration/Change of Registration form available on the Registrar's website, under the Forms tab. Upon completing the form and obtaining approval, it must be processed by the Office of the Registrar in order for the drop to be officially changed in your records.
1. Print and complete the Advising and Registration/Change of Registration form from our website. If you do not have computer access, the forms can also be obtained in the Dean's Office or in the Office of the Registrar.
2. Obtain appropriate signatures, usually the signature of the assistant or associate dean of your college.
3. Submit completed form to the Office of Registrar for final processing.
It is important to note that the withdrawal does not become official until it reaches the Registrar's Office. Withdrawal forms must be submitted within a week of the appropriate signatures or the form will be returned and new signatures will be required.
Additional information on withdrawals:
When withdrawing from a course, it is important you understand the repercussions. Withdrawing from a semester or dropping a course extends the time it takes to complete your program and will cost you more money. If using Federal Financial Aid, a Return to Title IV calculation must be completed and a portion of your aid could be returned. Please visit the R2T4 policy on the Financial Aid page for more information.