Gail Presbey
Professor of Philosophy
Director of the Carney Latin American Solidarity Archive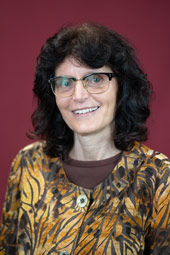 Contact Info: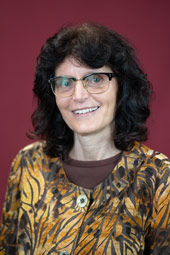 Areas of Expertise:
Culture - Africa
Politics of Africa
Philosophy
Carney Latin American Solidarity Archives
World History and Affairs - Peace
Degrees
Ph.D., Philosophy, Fordham University
M.A., Philosophy, Fordham University
M.A., History, Wayne State University
B.A., Philosophy, University of Detroit
Biography
Gail Presbey teaches peace and social justice, ethics, African philosophy and culture, and other courses related to social and political philosophy. Presbey's interests are in cross-cultural and feminist explorations in philosophy and the philosophy of non-violence.
Presbey has authored many journal articles and book chapters. She has edited an introductory philosophy text, The Philosophical Quest: A Cross Cultural Reader (1995, 2000).  She is first editor of Thought and Practice in African Philosophy (2002), and editor of Philosophical Perspectives on the 'War on Terrorism' (2007). 
Presbey holds a Bachelor of Arts in Philosophy from University of Detroit, a Master of Arts in History with a concentration in world history from Wayne State University, and Master of Arts in Philosophy and doctorate in Philosophy from Fordham University. From 1998 to 2000 she held a two-year J. William Fulbright Senior Scholar position at the University of Nairobi, Kenya, during which she did research on sage philosophy. In 2005 she had a six-month research Fulbright grant, hosted by World Peace Center at MIT, Pune, India, where she studied Gandhian nonviolence. Presbey received Detroit Mercy's Faculty Achievement Award in 2003 and the Mission Leadership Award in 2006. She received the Purple Ribbon Award for Peace from Pax Christi Michigan in 2018. She joined the University in 2000.
Visit her website:
http://presbegm.faculty.udmercy.edu/
Visit the Carney Latin American Solidarity Archive website:
http://udmercy.edu/academics/special/clasa/index