University of Detroit Mercy's Institute for Leadership and Service provides opportunities for all members of the Detroit Mercy community to engage in social change for the common good. The Institute upholds the ideals of our founders who believe in the promotion of justice and compassionate service to those in need as we are transforming lives to lead and serve.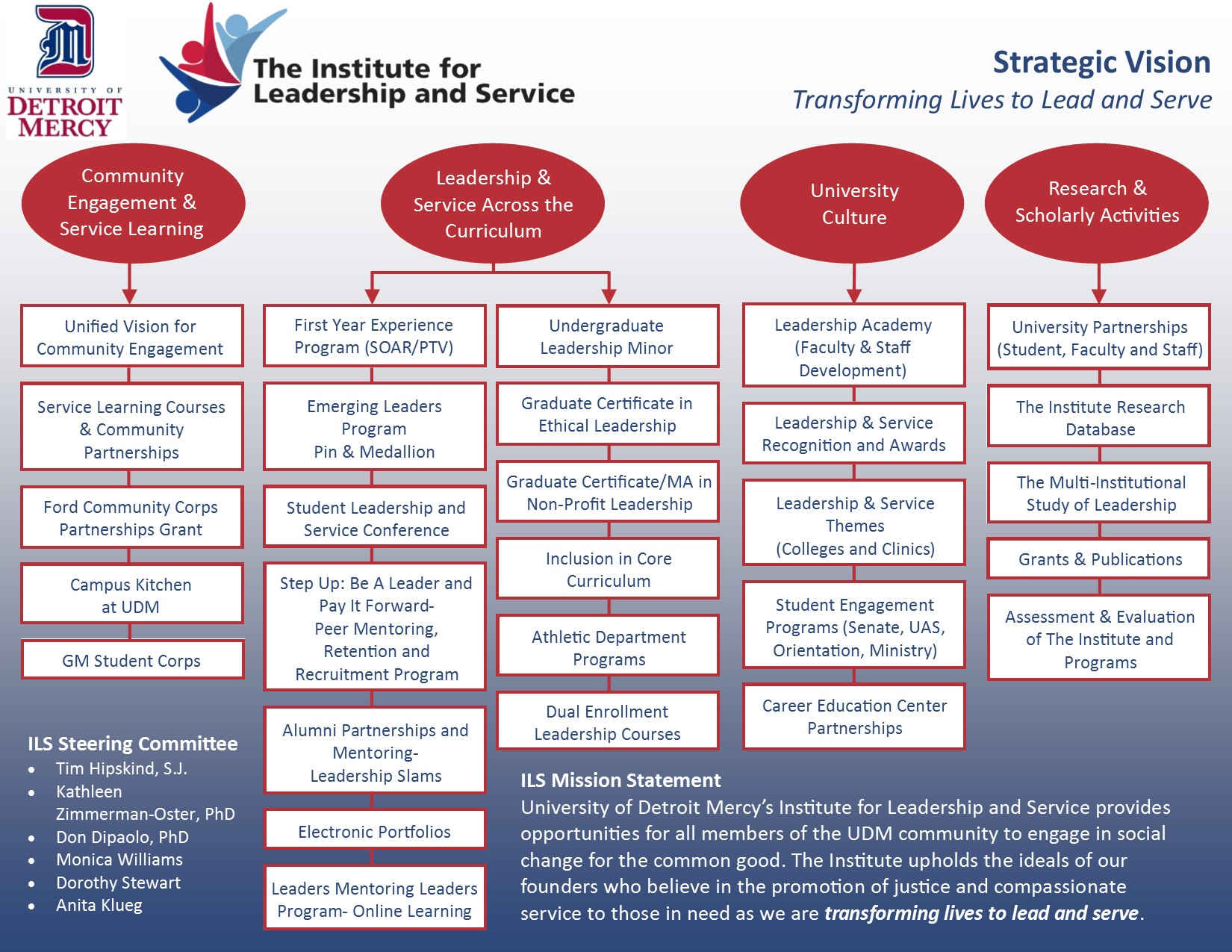 The Detroit Mercy Strategic Vision encompasses several departments that address the Mission, Vision, and Goals of Detroit Mercy. Specifically, Community Engagement & Service Learning is responsible for providing service to the community. While Leadership & Service across the curriculum is comprised of programs that recognize students for their leadership experiences. University culture focuses on the development of faculty and students in regards to spreading leadership across the Detroit Mercy campus. Research & scholarly activities investigate methods for advancing leadership knowledge and competency assessment programs.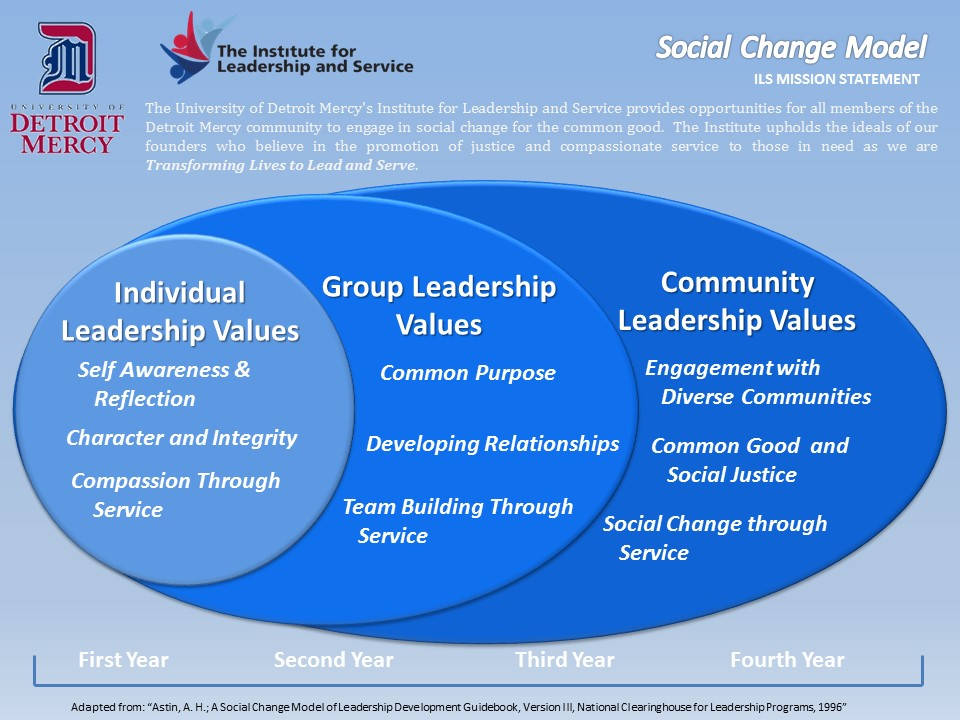 The University of Detroit Mercy Social Change Model is the theoretical underpinning for the method in which Detroit Mercy integrates leadership values into the core curriculum. Within the Social Change Model, individual, group, and community leadership values are included. Individual's leadership values occur during the first and second year, group leadership values occur during the second and third year, and community leadership values occur during the third and fourth year of a student's experience at Detroit Mercy.
 

Advisory Board

Kathleen Zimmerman-Oster, Co-chair (Psychology)
Tim Hipskind, Co-Chair (Service Learning)
Deborah Stieffel and Lynn Vitale (Admissions)
Don DiPaolo (Education)
Lanae Gill (Residence Life)
Mary Ann Hazen (Business)
Alan Hoback (Civil & Environmental Engineering)
Anita Klueg (University Ministry)
Dorothy Stewart (Student Affairs)
Joe Walsh (Institute)
Monica Williams (Student Affairs)
Claudia Bernasconi (Architecture)
Carmon Weekes (College of Health Professions)
Sheryl Johnson-Roulhac (Center for Career and Professional Development)
Amber Johnson (Student Success Center)
Pamela Zarkowski (Provost and Vice President for Academic Affairs)