Campus Living: Frequently Asked Questions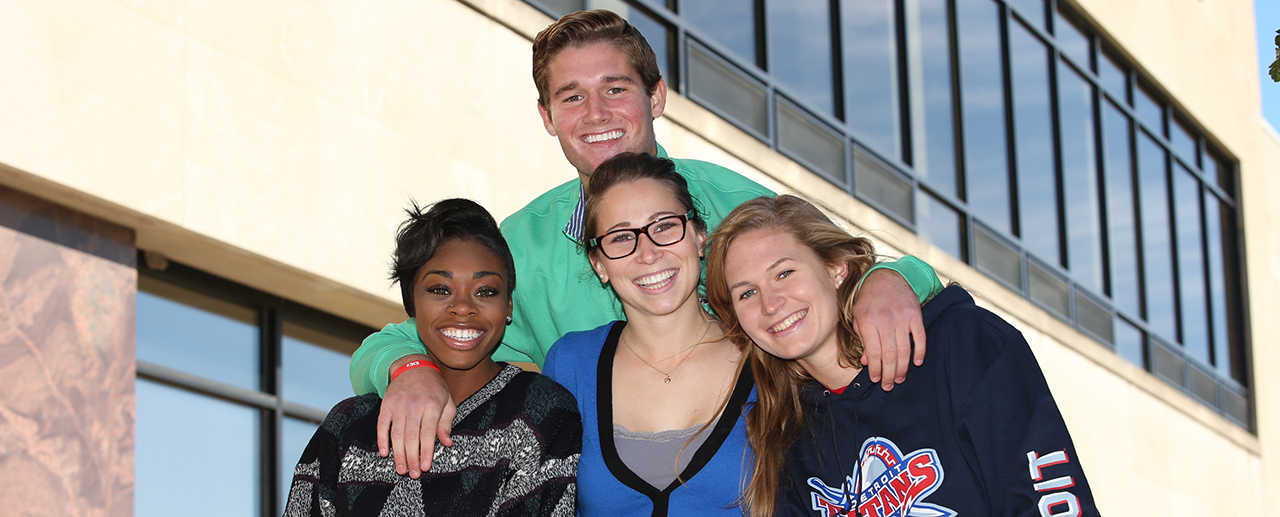 Housing and Room Selection
 

Am I required to live on campus?

Yes, All full-time first-year students who do not reside within a 30-mile radius of campus are required to live on campus.

 

When can I expect to get my assigned roommate and other housing information?

It is a rolling process and the information is sent out all summer long.

 

When and where will I go to check in?

This information will be in the housing packet sent in the mail.

 

How are the residence halls staffed?

Each residence hall has a full-time, professional residence director who supervises the resident advisors who work in each building.

 

What are the guidelines for decorating my room?

You are encouraged to make your room more personal and homelike. However, we ask that you do not damage or permanently alter the room unit. Any permanent damage will result in damage assessments. The guidelines for decorating are as follows:

Do not use double-sided tape, putty, duct tape, other substances that will leave a "gummy" residue on your door, walls or furniture. This includes drawer and shelf liners.
For plaster and drywall services, use thumbtacks and small nails (no more than 10 per wall). For cinderblock walls, use painters masking tape.
Mirrors, extra shelves, hooks and other such items need to be removed at the end of the year. They are not considered room improvements.
Do not line drawers or shelves with adhesive-backed paper.
Window decorations/displays must be removable and without obscene language, etc. or an ORL staff member will request it be removed.
Decorative lights must be URL approved.
Draping or hanging long lengths of paper and other materials are prohibited for fire safety.

 

Are window screens provided?

Yes, window screens are provided in each room and should not be removed.

 

What is furnished in my room?

Each room has a bed, mattress, desk, desk chair and either a chest of drawers or closet for each resident of the room. For more information, see What to Bring to Campus.

 

What size sheets do I need?

We have beds that are both twin and XL-twin.

 

What items should I leave at home?

See the following list.

Additional items may be deemed a danger to the residential community as determined by the Director of Residence Life and will be updated. Changes will be posted on the Residence Life website.

Broilers
Candles
Crock Pots
Electric blankets
Electric frying pans
Electric space heaters
George Foreman grills
Griddles
Heating coils
Heat fans, ceramic heaters, etc.
Hot plates
Incense or Potpourri burner
Personal air conditioners
Pets, other than fish (10 gallon aquarium or less)
Rice Cookers
Sandwich makers
Sun lamps
Toasters or toaster ovens
Weapons

 

May I bring my TV, VCR/DVD, personal computer, microwave, refrigerator and stereo?

Yes, you may bring all of the above. There are restriction on the size of the microwave and refrigerator. You may have one refrigerator in your room as long as the refrigerator is five cubic feet or less. Please see What to Bring to Campus.

Televisions

University of Detroit Mercy only supports televisions that accept a digital QAM signal. Televisions with "Tubs" are not supported and students are encouraged not to bring these televisions as they will not work with the current digital cable setup.

If you are unable to obtain cable TV signal after plugging your TV into the cable TV port in your resident room, please verify your TV is equipped with a digital QAM Tuner.

How can I tell if I have an internal digital QAM Tuner?

QAM stands for Quadrature Amplitude Modulation. It's similar to AM (Amplitude Modulation) or FM (Frequency Modulation). With the QAM tuner, users can connect their cable directly to their TV and watch any digital or HD cable station that is not encrypted without the use of a set-top box. Most HD or digital TVs sold after 2006 have an internal digital QAM tuner. Check your owner's manual. A good place to start is in the specifications section. Look for QAM tuner capabilities in the area with antennas and tuners.

On your TV remote control, a dot (.) or dash (-) on the remote is normally used during the tuning process. If the TV remote has a dot or dash, the TV probably has an internal digital QAM tuner. Check your manual for scanning or manual channel instructions. If you no longer have the owner's manual, you may find it on the TV manufacturer's website.

What if my TV does not have an internal digital QAM Tuner?

If your TV does not have a digital QAM Tuner, ITS has had success with the iView-3500STBII digital converter box using the latest firmware. This may be purchased online through retailers like Amazon.com

What if I purchased the iView-3500STBII digital converter and still only receive a partial list of channels?

A partial list of channels is a clear indication that the unit is not using the latest firmware. ITS has been provided the latest firmware we can apply to your iView-3500STBII digital converter box. To schedule the firmware upgrade, submit a request via Residence Life and ITS will schedule a time with you to perform this task.

 

Where can I do my laundry?

Each residence hall is equipped with washers and dryers located in the basement. Cost is $1 per machine.

 

Does the college provide personal property insurance?

No, you will need to either purchase renter's insurance or in many cases, your items will be covered under the homeowner's insurance your parents have. Please check with your insurance company for more details.

 

How should I have my mail addressed?

Each resident of the halls are required to sign up for a free SUMS (Student University Mail Service) box. You can sign up for this box in Student Life Office on the first floor of the Student Center. The address will be:

Your name-Sums box #
University of Detroit Mercy
4001 West McNichols
Detroit, Michigan 48221-3038

The mailboxes are located in Quad Commons.

 

Do the halls close during breaks?

Yes, the residence halls close between Fall and Winter semesters as well as during Spring Break. Please see Important Dates

for the hall opening and closing dates.

 

Can I bring my pet?

Fish in aquariums of 10 gallons or less are the only pets allowed.

 

What is Detroit Mercy's visitation policy?

For the safety and security of all residents, a standard visitation policy exists. Non-residents are not permitted onto campus for any reason after the posted University visitation hours. (See Visitation Guidelines, page 15).
The right of a student to live in reasonable privacy takes precedence over the right of a roommate to host a guest. (See Resident Bill of Rights, page 5.)

A resident must receive permission of their roommate and/ or suitemates to host an overnight guest of the same gender. Opposite sex guests are not permitted to stay overnight in the halls.
The presence of guests must not restrict free access of residential students to any common or private space, nor may they create a situation that infringes on the right of a roommate and/or suite-mate to remain undisturbed. When determining when guests should be invited to the room or community space, common sense and mutual respect should prevail. (See Resident Bill of Rights, page 5.)
A resident may not give a guest their room/building key, University ID or Proxy Card.
Use of bathroom facilities is limited to same-sex guests of residents on that floor/suite.
Host Responsibility: The resident host is responsible for the behavior of his or her guest(s) at all times (see Host Responsibility, page 16). It is the responsibility of the host to inform the guest of the residence hall policies and his or her expected compliance. Guests who violate ORL or University policies may have visitation restricted or denied, and their host may be subject to disciplinary action.
Given the values of University of Detroit Mercy, cohabitation is not permitted in University residence halls.
Overnight guests, of the same sex only, are permitted to stay for a maximum of two consecutive nights in the residence halls provided the rights of the roommate and other community members are respected.
Guests needing to stay longer than two nights must be approved by the ORL professional staff. Approval is based on an emergency or special extenuating circumstances.
The ORL professional staff and the Department of Public Safety retain the right to prohibit any guest from entering a residential facility for any reason.
All guests must carry valid identification at all times. A state ID must have a photo and list the persons name, age, address or guest must have a current Detroit Mercy ID card. No other identification cards are valid.
Guests may be required to leave if their host's roommate is denied rights to use the room or if the guest fails to observe the policies and procedures detailed in this Guide and or the

Student Handbook

.
Hosts and guests who violate these codes and regulations will find their residence hall privileges restricted or revoked.
The Office of Residence Life reserves the right to adjust guest policies and procedures during break periods or at any other times as the Office deems necessary.

Visitation hours

Sunday through Thursday from 9 a.m. to midnight
Friday and Saturday from 9 a.m. to 2 a.m.
Guests must be accompanied/escorted in the residence halls at all times.
Guests of the opposite sex must use bathrooms on gender specified floors or suites, or use the bathrooms located on ground floor of Quad Commons, or Shiple Hall's first floor unisex bathroom.
Failure to comply with the escort policy or other University policies and procedures may result in disciplinary action, including but not limited to, loss of visitation privileges and possible guest restitution.

 

Who will clean my room?

You will, with your own cleaning supplies. Our housekeeping services clean the common areas of the building, including the community bathrooms, the hallways and floor lounges.

 

What if something in my room needs repair?

Report the issue that needs repair to your resident advisor, the Repair Hotline 313-993-1747 or the Office of Residence Life.

 

Where can I study?

Each floor has a designated study lounge and each residence hall also has additional study space in which couches and tables are available to use.
Books
 

How can I ship my books to campus?

Residential students can ship to the following mailing address, adding your SUMS Box number.

Student name, SUMS Box #
University of Detroit Mercy
4001 West McNichols Road
Detroit MI 48221-3038

To locate your SUMS Box info:

Log into my.udmercy.edu

Personal Profile --> Personal Information --> View full Profile and SUMS mailbox number and combination will be listed
FAQ: Technology
 

Can I use my computer to access the Internet from my residence hall room?

Yes, our residence hall rooms have two Ethernet data-ports in the room and all buildings are also equipped with wireless access points. You will need to provide the Ethernet cord.

 

Is local phone service provided?

No, we do not offer local phone service. If there are any concerns, please contact the Office of Residence Life.

 

What cable channels are provided?

We have a variety of cable channels, including three HBO channels and two Showtime channels.
FAQ: Health and Safety
 

What health services are provided on campus?

 

What counseling services are available on campus?

 

What is the alcohol policy?

As a residential community, the University calls on its members to seek knowledge, build healthy relationships and take responsibility for their individual well-being. Further information is stated in the

Student Handbook

under

Student Policies: General Policies & Procedures

.

The legal drinking age for alcoholic beverages in Michigan is 21. Purchase, possession and consumption of alcoholic beverages by those without proof of legal drinking age is a violation of state law and University policy.
Giving, selling, furnishing or otherwise providing alcoholic beverages to a minor or to a visibly intoxicated person is illegal and contrary to University policy.
Residence hall students who are of legal drinking age may only consume alcohol in their room. The door must be closed. Non-residential individuals and or underage persons cannot be present.
No alcohol, whether in open or in uncovered containers, is permitted in lounges, hallways or other residence hall living public areas by anyone, of any age.
No kegs are permitted in the residential community.
No alcohol is permitted in the First-Year Experience building.
No empty alcohol containers are permitted in rooms, which students who are under 21 live in or are visiting.
Irresponsible use of alcohol resulting in public intoxication, disorderly conduct, vandalism or similar conduct may result in disciplinary action.
Should you be found in a room or suite in which the alcohol policy is being violated, you may be subject to disciplinary action, regardless of age. (See

Student Handbook

, Student Code of Conduct.)
FAQ: Dining Services
 

Do I need to be on a meal plan?

Yes, unless you live in West Quad.

 

Are any provisions made for students with special dietary needs?

Yes, the dining services provider, Metz, will be happy to work with you. Please go to their website for more information.
FAQ: Misc.
 

May I bring my car to campus?

Yes, you may. You will need to register for a parking permit at the Titan Information Center. There is no cost for a parking permit.

 

How can I find out about campus policies?

 

What happens if something in my hallway is damaged?

Students may be billed for damage to property, whether by vandalism, horseplay or accident. All floor/suite/building residents can collectively be held responsible for damages to public areas that are not attributed to specific individuals.

If damages, thefts of community property, excessive litter or excessive disorder occurs in your hallway, an "intent to bill" will be posted for your floor or building.
The "intent to bill" or other similar notifications will notify floor residents of the charge for damages. They will have three working days to ascertain the responsible individuals and communicate the responsible party's identity to the ORL staff in writing.
If after five working days no one has claimed responsibility or been identified, the entire floor/building may be charged.
Each individual's percentage of the total of all accumulated damage charges for the floor will be placed on their student account at the end of each semester. The University reserves the right to determine the minimum charge per student and to place any charges on a student's account immediately if necessary.
Common Area Damages will not be waived.

 

How can I get involved in campus life right away?