Semester Break, Late Stay Request and Winter Early Arrival

Thanksgiving Break: The residence halls will remain open for students who are not traveling or returning home for the Thanksgiving break.  Please note, there is no meal service on campus so you will want to make alternate arrangements for food during that time.  If you are traveling for break, please be sure to lock all windows and doors prior to leaving.
Winter break: All Residence Halls will close on Saturday, December 18th at 7:00pm and will reopen on Saturday, January 8th at 12:00pm. If you have the need to stay late or return early because of a flight or a long drive, please complete the request for late housing which can be found at Winter Break Stay
If you need a place to stay while the university is closed, we have made arrangements with the Courtyard Marriott Hotel in Detroit for $99/night. The cost of the room will be applied to your student account and the university may be able to assist in transportation to and from the hotel. Please complete the request for hotel housing at Winter Break Stay

  

All extended stay requests and/or hotel requests must be completed by November 23, 2021 at noon. 

Failure to submit a request by this date may result in additional charges and/or no accommodations.

 

Singles for 2021/2022

All students requesting a single will need to fill out the Single Wait List form linked below. Singles are currently limited to a need basis.

Singles for the 2021/2022 academic year will return to the full rate and will be based on availability in the halls.  Singles in the Quad complex are now on an as needed basis.  If spaces become available they will be given on a first come basis. Priority is given to those who filled out the form before June 12th.  The singles wait list is currently available.

Rates for single and double rooms are listed on our Residence Halls page.

First year students who would like a single may also fill out the singles wait list.  Priority is given to those who fill out the form before June 12th.  

The single room is for the duration of the academic year. If later in the semester or year you wish to switch your room to a double, you must have a roommate identified or be willing to switch rooms.

Based on need, a certain number of singles are available in each community. First Year Students will only be considered for singles in Shiple Hall. Upper class students will only be considered for singles in Holden Hall and the Quads. If there is not a single available in your preferred building, you can either choose a single in a different building or select to be in a double room.

Students seeking a single as an accommodation would not be charged the single rate, but the double rate of the room.  Please contact Laura Bagdady (bagdadlm@udemercy.edu) with Disability & Accessibility Support Services to begin your housing related accommodation request. 

 

Loft Rental Information

Update: The lofts for Fall 2021 are sold out.  

Homemade lofts are not permitted at Detroit Mercy. This year lofts will only be available in Shiple Hall. We have a limited number of lofts, so they will be rented out on a first come basis. The loft rental fee is $100 for the full academic year. This fee is non-refundable and charged to the student account. 

Lofts reserved before 8.16.21 will be placed in your room before arrival.

Your sense of community starts when you move onto campus and lasts a lifetime. Come build a boundless future in one of Detroit Mercy's three residence halls where you will grow personally while making lifelong friends.
Residence Halls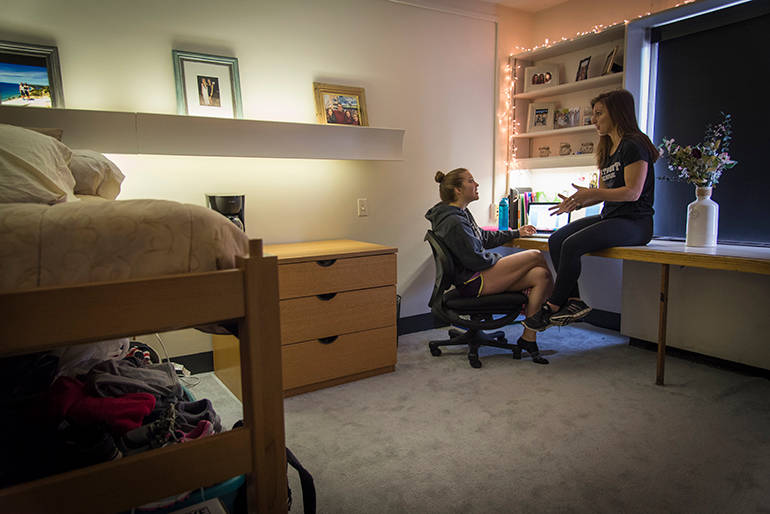 Create your home at University of Detroit Mercy in one of our three residence halls. Living on campus gives you opportunities that can make your college experience more memorable and successful. Live among the friends you will create and have the rest of your life.
Where to Eat On Campus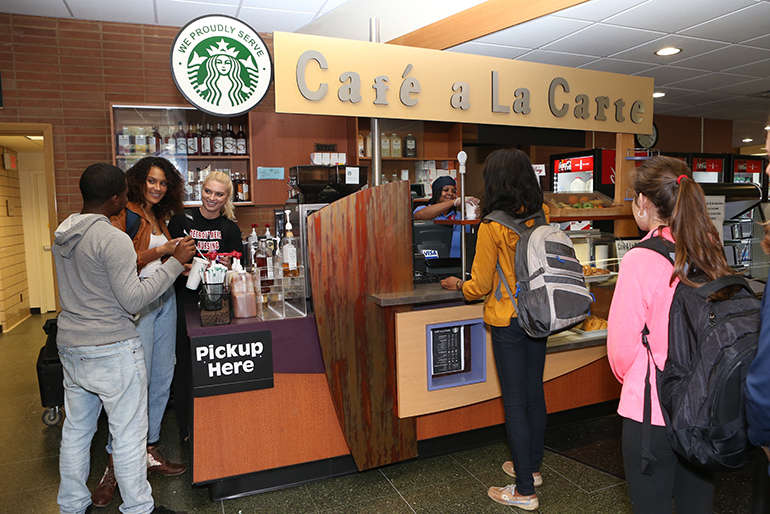 Whether it's a smoothie after a workout at the Fitness Center or an all-you-can-eat meal at the Titan Dining Room, finding food and refreshments on campus is quick and easy.
Banking
Alliance Catholic Credit Union is opening a branch. There is one ATM in the Student Union. 
Health and Fitness
At the Student Fitness Center on the McNichols Campus, University Recreation offers a variety of fitness and recreational programs designed to positively impact students and contribute to the health and well-being of the Detroit Mercy community.
Bookstore
The Bookstore at University of Detroit Mercy enhances students' learning opportunities by providing a variety of books, supplies, University attire, electronics, and snacks.