What's the Tea with Ministry?
What's the Tea with Ministry?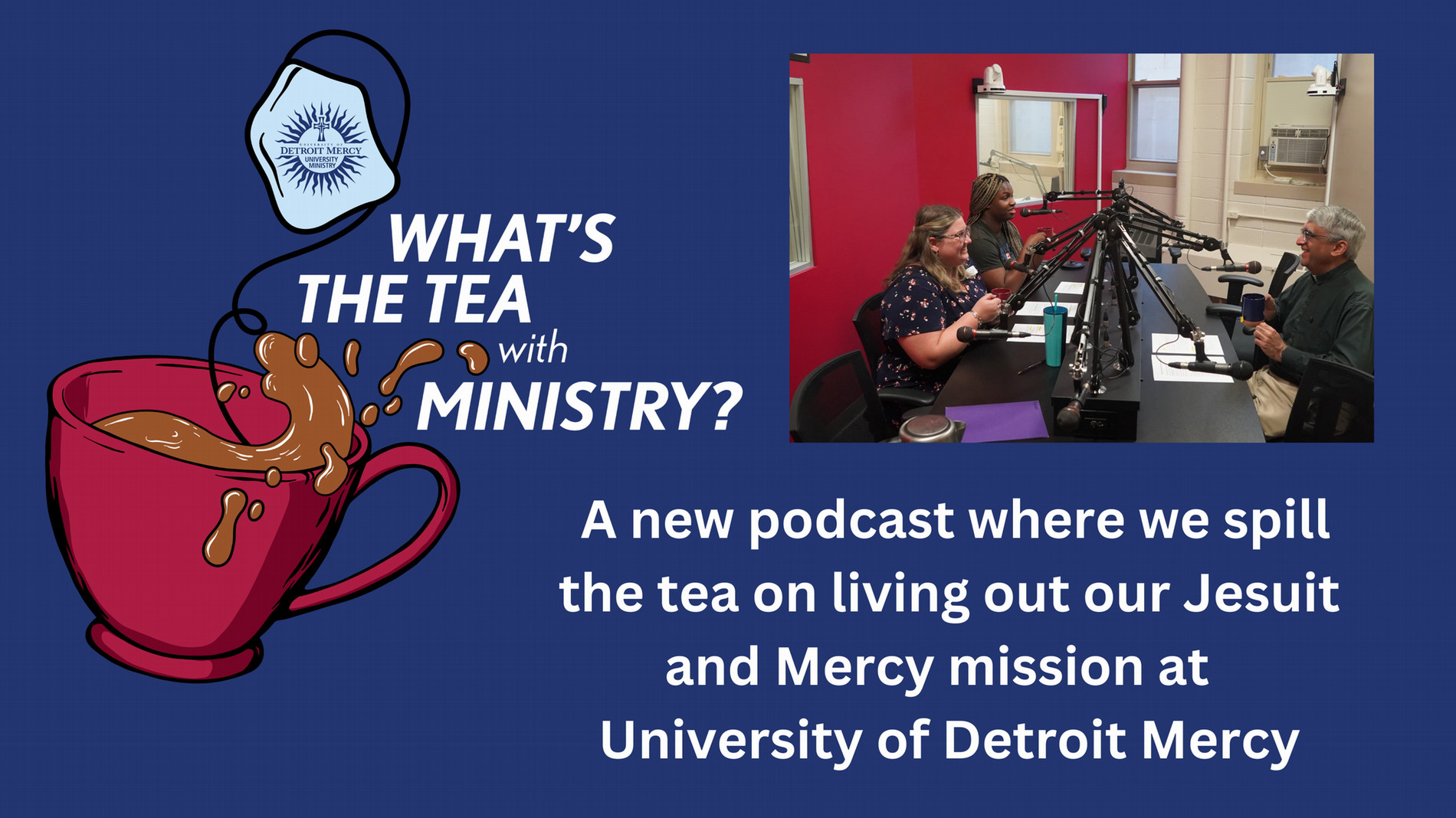 Welcome to What's the Tea with Ministry? A new podcast where we spill the tea on living out our Jesuit and Mercy mission at University of Detroit Mercy. This podcast has been created to expand mission-centered content available to our university community. It is an opportunity to engage in mission- centered conversations, reflections and interviews with students, staff, faculty, community partners, Jesuits and Sisters of Mercy. We hope these conversations will expand our campus community's understanding of and relationship with our mission and identity as Catholic, Jesuit and Mercy.
Meet Our Hosts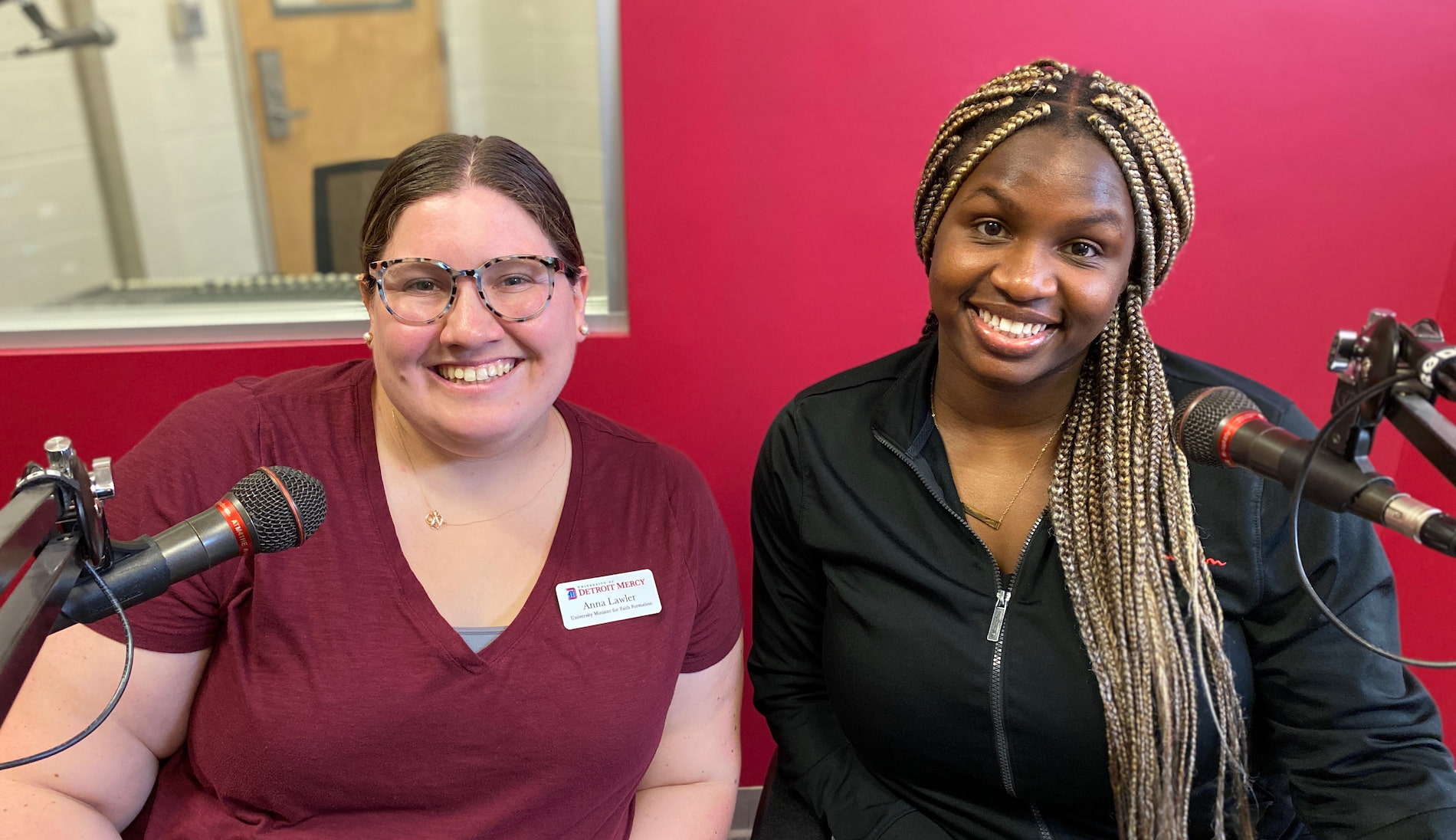 Anna Lawler and Margo Iwu are both part of Detroit Mercy's University Ministry team and are deeply committed to cultivating a vibrant mission centered campus community as well as sharing their own spiritual journeys.
Margo Iwu is a recent graduate of Detroit Mercy. She graduated in May 2023 with a degree in Biochem and is pursuing a career in medicine as an orthopedic surgeon. She speaks Igbo and English and is currently training for her first powerlifting competition. She enjoys running, is a CognoScenti, and loves talking about faith!
Anna Lawler is a part of the University Ministry team as the Minister for Faith Formation. She is a graduate of John Carroll University '16 and Boston College School of Theology and Ministry '21. Lawler's passion for ministry is rooted in a deep love for faith exploration and helping others work through questions about faith and the world. When she is not trying to unpack life's big questions, Lawler likes to read, cook, sing and get outside, particularly going hiking and camping.
Do you have questions, thoughts or suggestions? Send them to us via email at ministry@udmercy.edu.
You can also follow the University Ministry social media accounts for more information about our work and the podcast, @udm_ministry.