Official contacts for University of Detroit Mercy scholarships have a free access to our Scholarship Donor Portal. In the portal, you will have access to current and historical information about your scholarship, including student scholarship recipients and annual scholarship financial reports. The steps below will get you started.
The University is very grateful for the assistance your scholarship provides our students! If you have any questions, please contact Assistant Director of Annual Giving Michele Guyor-Borthwick at guyorbmm@udmercy.edu or 313-578-0329.
Getting started with Scholarship Donor Portal
1. Receive email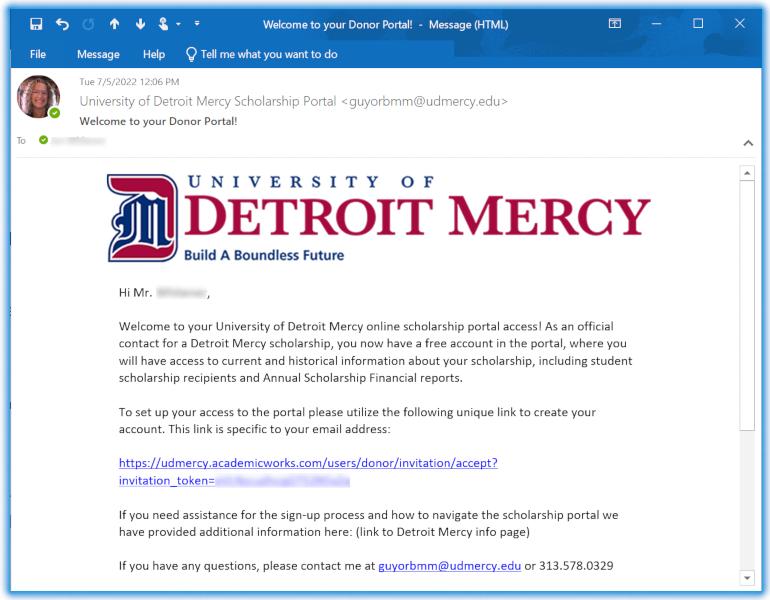 You will receive an email inviting you to create your account in the portal. Click on the link in the email. (Note: the link is unique to your email address.)
2. Create password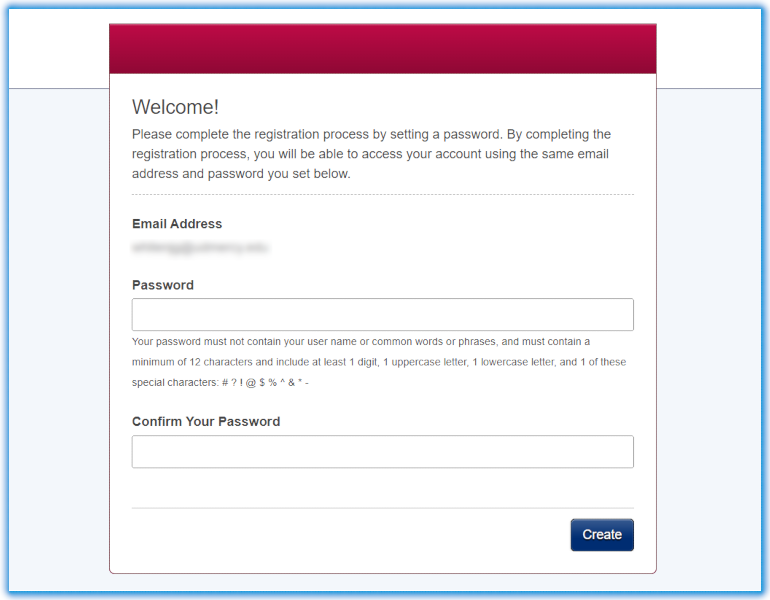 When you get to the portal the first time, you will be prompted to create a password. Use your email and this password on future sign-ins.
3. Bookmark sign-in page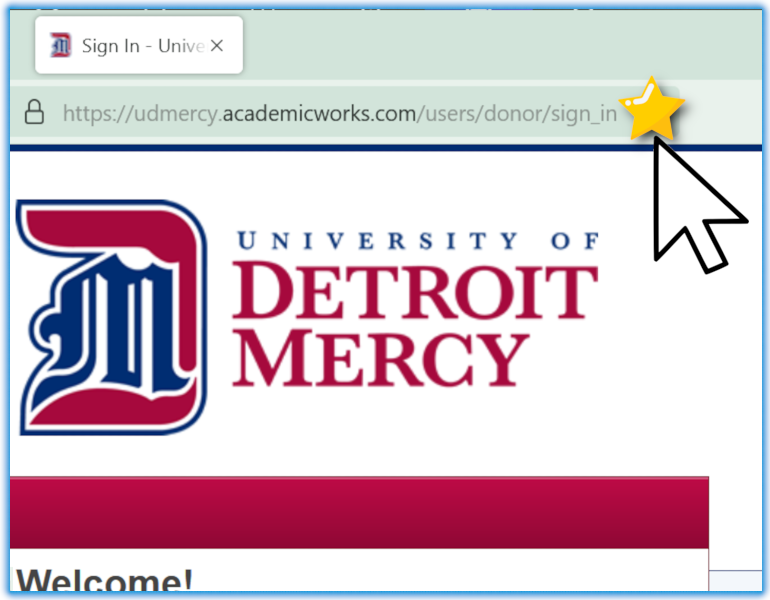 Please bookmark
the donor sign-in page
as a browser "favorite." For security, the portal will sign you out after some time, and the donor sign-in page can be hard to find otherwise.
4. Welcome page / Timeline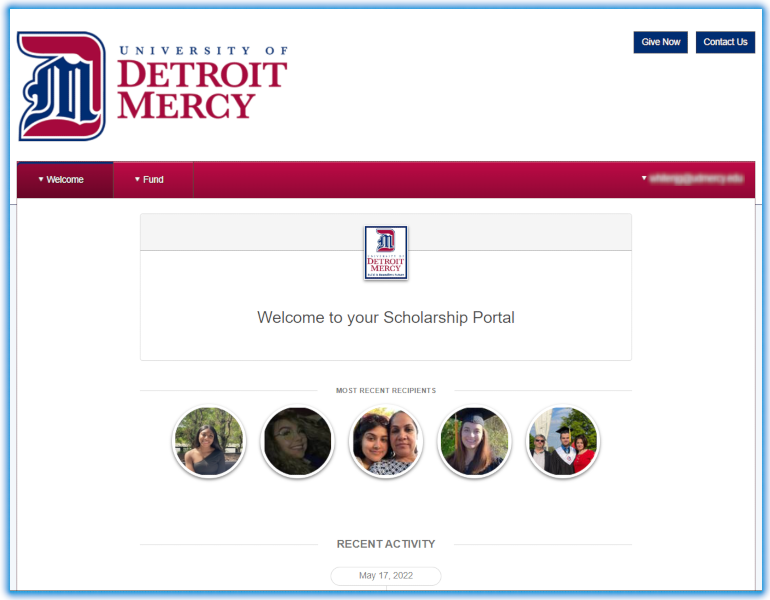 Once you have signed in, you should see the welcome page, which provides a timeline summary of activity in your scholarship, beginning with the most recent, and includes financial and recipient information.
5. Welcome Message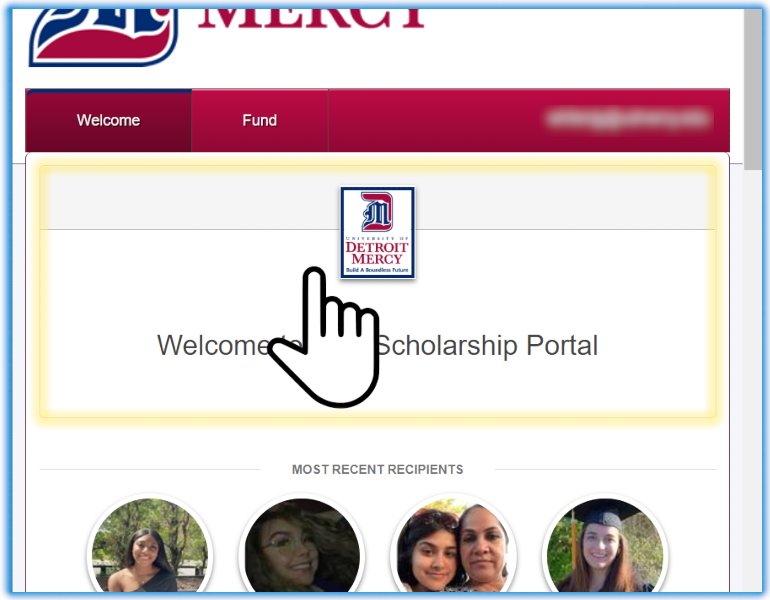 For a "cover letter" welcome message from the University, click the "Welcome to your Scholarship Portal" box. (You can also reach this letter in the "Welcome" menu.)
6. Drop-down menu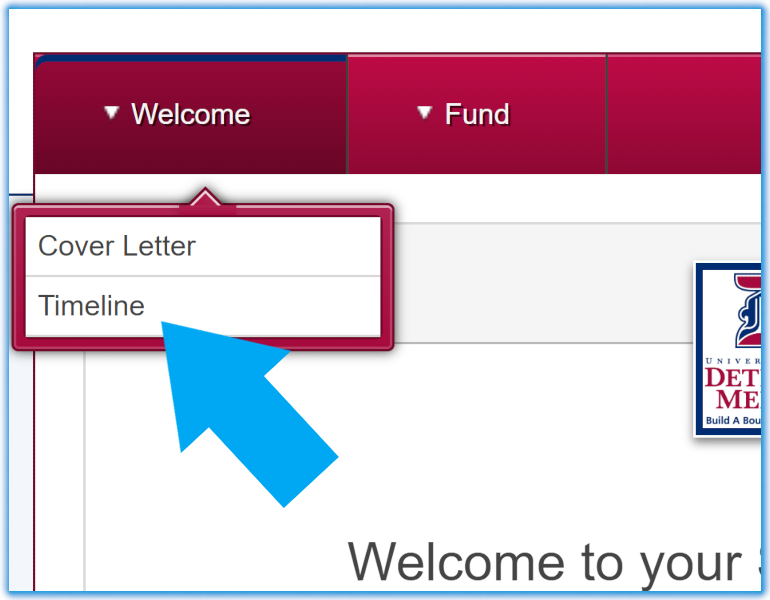 You can always use the "Welcome" drop-down menu at left to go back to your timeline.
7. Timeline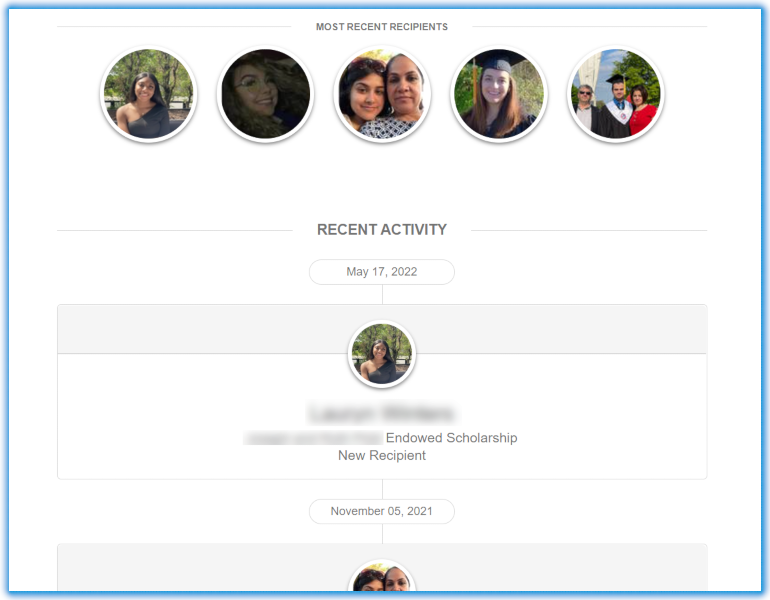 From the timeline, you can get information about a scholarship recipient by selecting their photo in "Most Recent Recipients" or scroll down in the "Recent Activity" timeline.
8. Recipient info page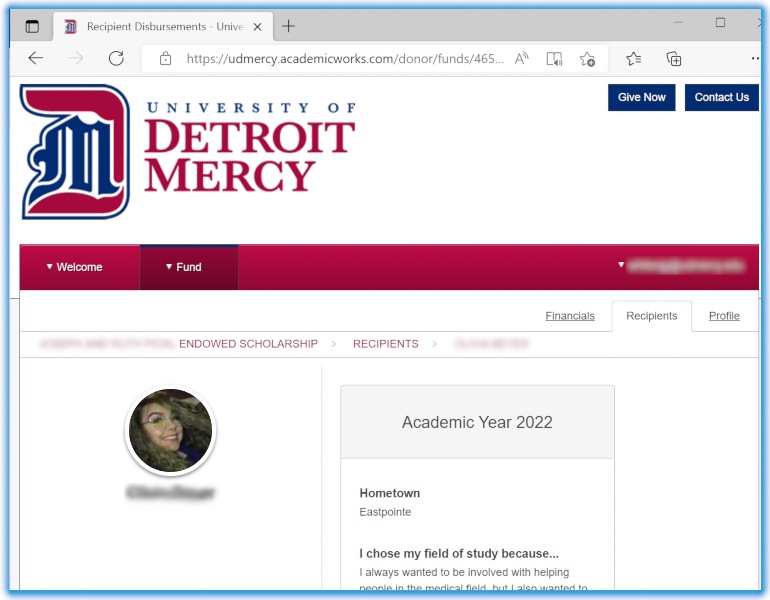 Student recipient pages contain an individual recipient's background information and a personal thank you message from them.
9. Fund information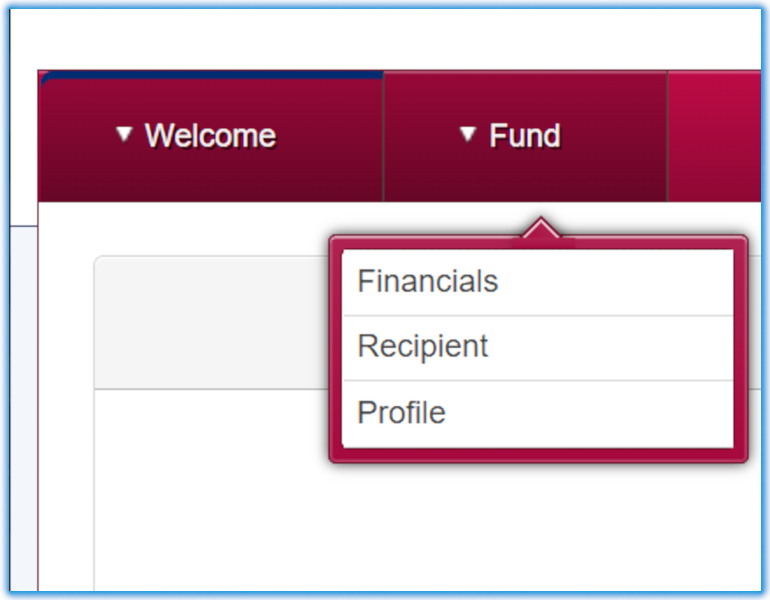 The "Fund" menu at upper left links to the fund's financial information, list of recipients, and your donor profile. (You'll also find these links as upper-right tabs on many pages.)
10. Donor profile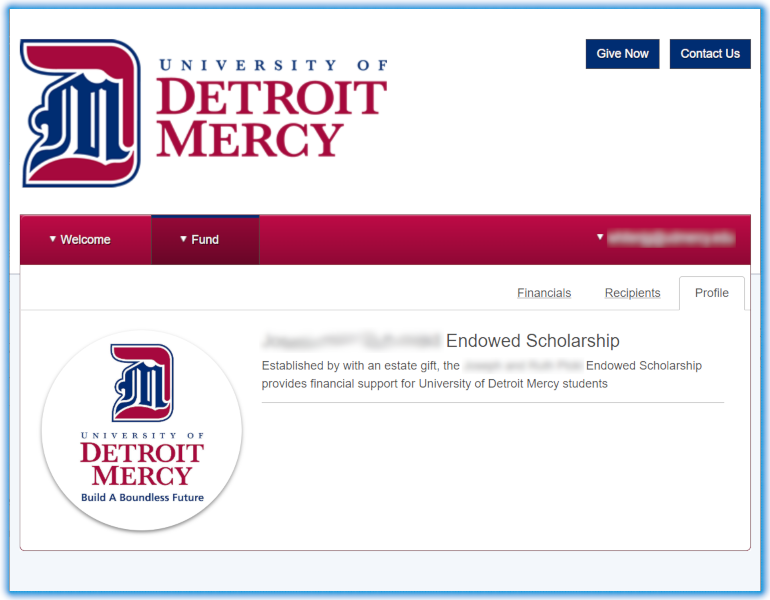 Selecting "Profile" from the Fund menu (or tabs) shows the scholarship profile that recipients can see. To update the profile (including adding a photo), please
email Michele Guyor-Borthwick
.