Human Resources & Payroll
Employment Opportunities
Interested in working at University of Detroit Mercy? Find out more about our career opportunities and search our job listings.
Contact HR
Phone: 313-993-1036
Email: hr@udmercy.edu
Fax: 313-993-1015
Hours: 8:30 a.m. to 5 p.m., Monday through Friday
Student Union - 2nd Floor
McNichols Campus
Mission Statement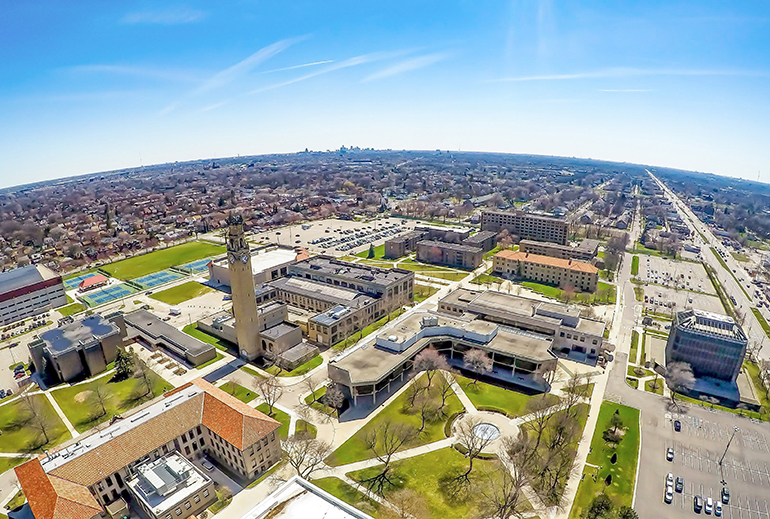 The mission of the Human Resources and Payroll Department, a collaborative team of dedicated professionals, is to provide remarkable customer service while maintaining a confidential environment; providing accurate information, valuable assistance and a positive outcome that aligns with the mission of Detroit Mercy.
Policies & Procedures
It is the responsibility of Detroit Mercy employees to familiarize and comply with the information outlined in the policies and procedures provided on this website.  University of Detroit Mercy reserves the right to modify any provisions of these policies & procedures at any time.  The most current version of a policy & procedure will be found online.  Any copies (print or online) of policies or procedures that are inconsistent with the official version hosted on this site, including printed versions of the employee handbook, should be disregarded.
Employees of collective bargaining units should adhere to policy and procedure language in their union contract first.  If they union contract is silent, adhere to the University policies and procedures as listed on this website.
Pay Information and Pay Schedules
Paylocity
Pay Schedules
Performance Communication System (PCS)
PCS is designed to help non-union employees understand their roles and expectations and participate in the improvement of University of Detroit Mercy through improved communication. The PCS program promotes open, honest, direct, and ongoing dialogue in regard to performance. Employees and supervisors are partners in this discussion and should approach PCS conversations expecting to learn from one another.  In the end, effective dialogue will increase employee motivation and commitment to their position and University community.
PeopleAdmin
Training Material:
Tools for Success: