Disc Golf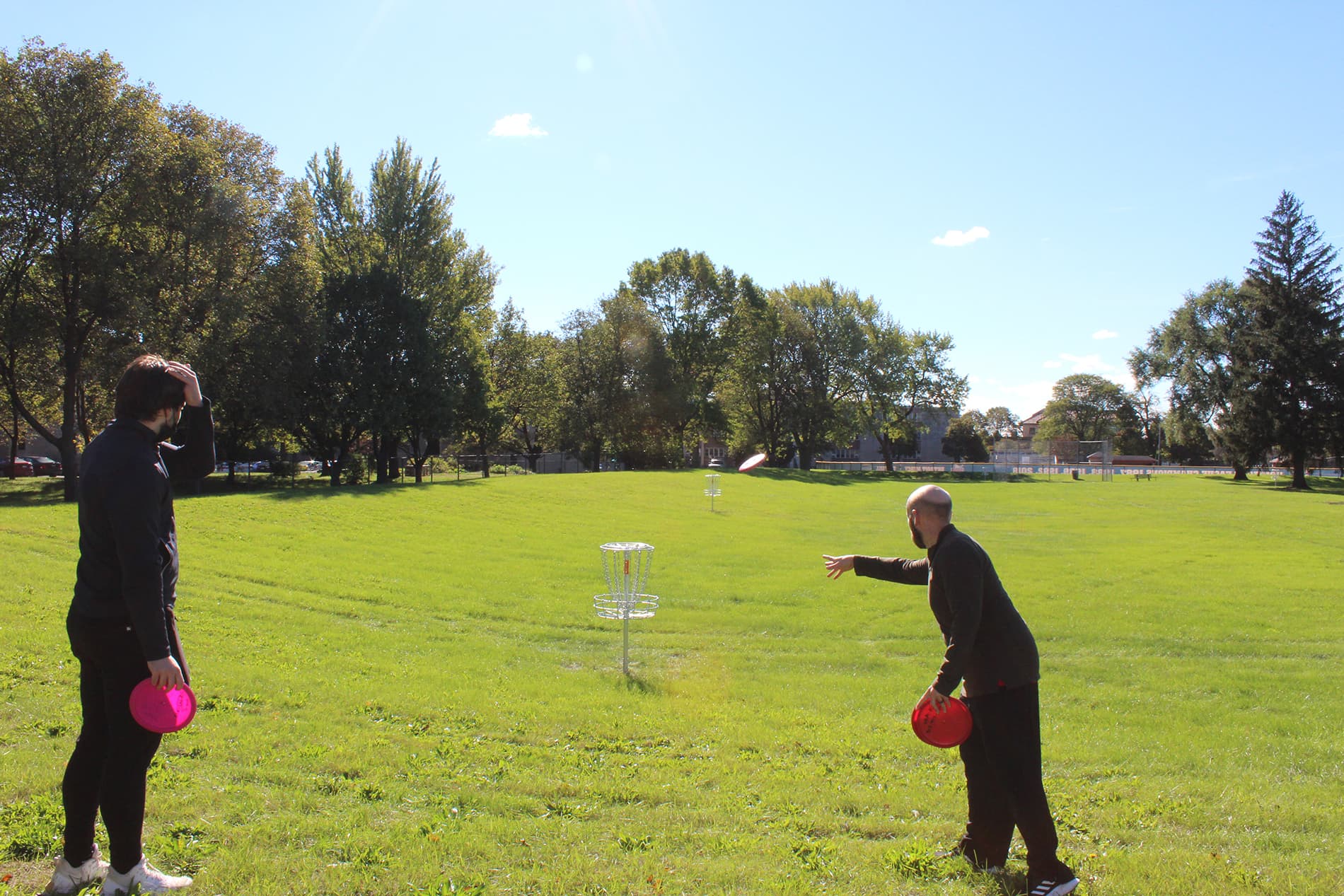 Play nine between class on our brand new disc golf course behind health professions and Buysse Ballpark. Disc sets are available to check out at the Fitness Center in exchange for some form of collateral.
Detroit Bikes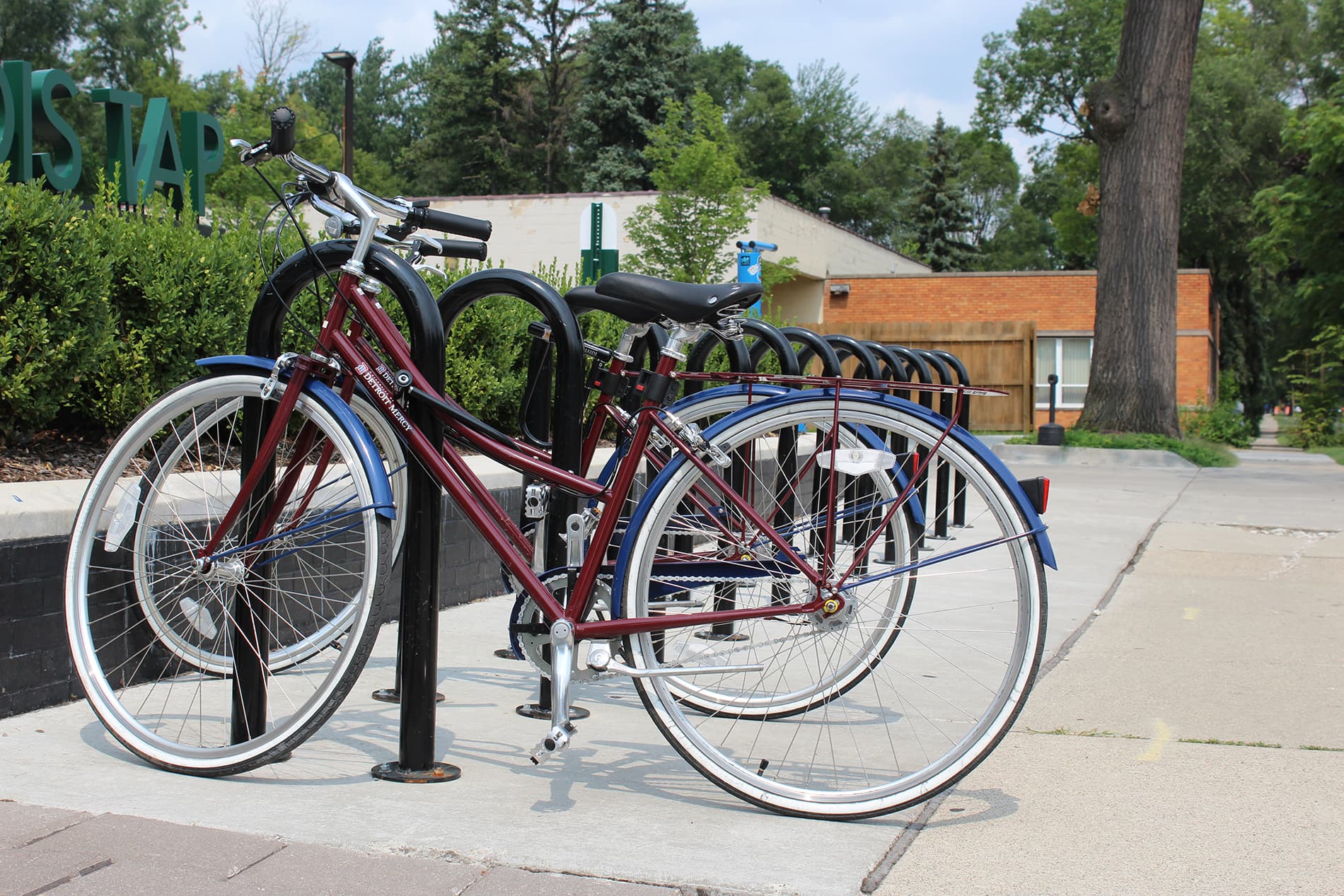 Founded in 2011, Detroit Bikes provides a number of different bicycle related services to various types of customers. Primarily, we are a bike frame manufacturer making quality commuter bicycles under our name brand and following Detroit's long traditions of excellence in manufacturing and design. We also assemble, distribute, source and contract manufacture. For our Detroit Bikes branded bikes we manufacture the frames, build the wheels, paint and assemble in house. We are the only bike manufacturer in Detroit! www.detroitbikes.com
Bike Rentals
You can now rent bikes, custom made by Detroit Bikes, in the Fitness Center. Within business hours, you can ride around Detroit on one of our wonderful custom bikes. Rental forms are available at the front desk.
Practice Field and Tennis Court Availability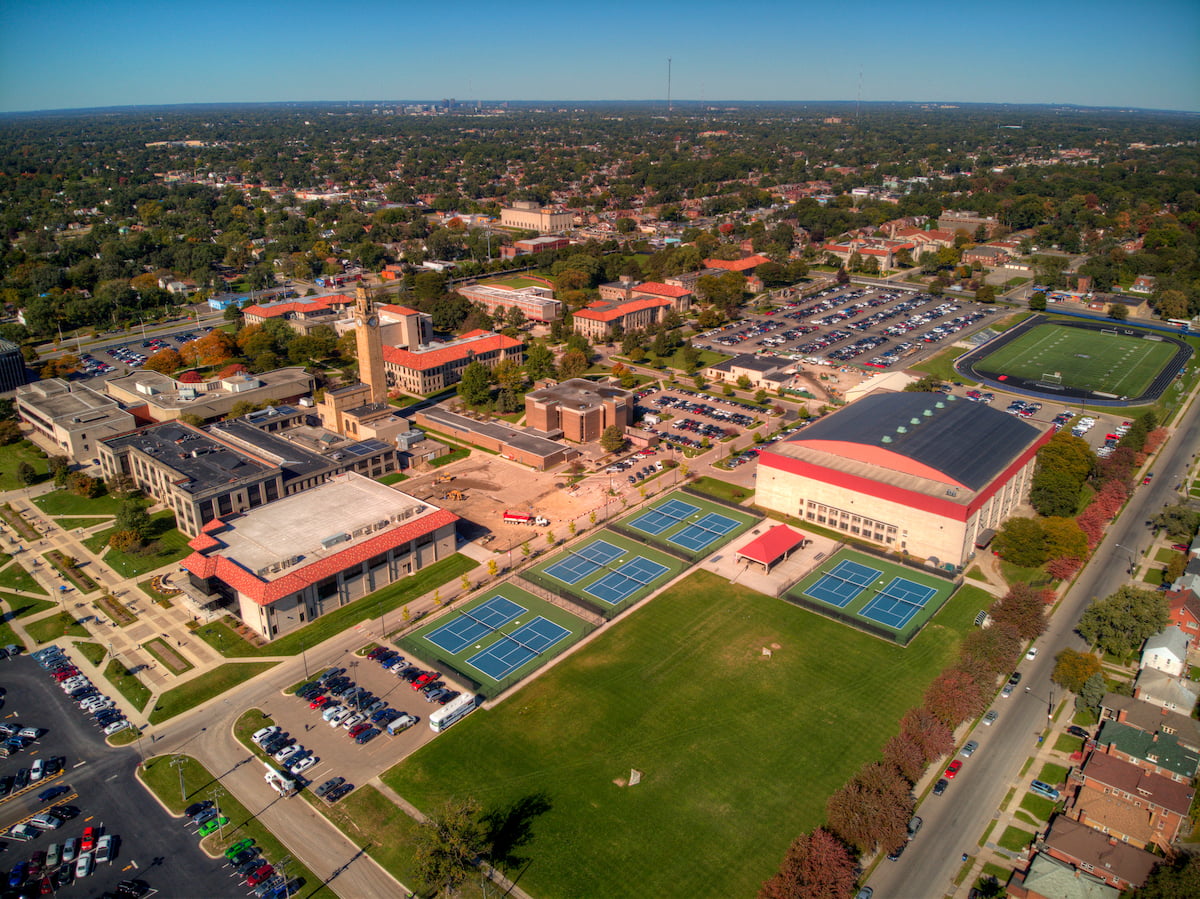 The practice field East of the Fitness Center is available to use for activities like flag football, ultimate frisbee and more. To check availability, view the calendar. For more information, contact the fitness center front desk.
The tennis courts are free to use when available. For availability, see our calendar on the main page. Tennis rackets and balls are free to check out from the main desk.
Hammocks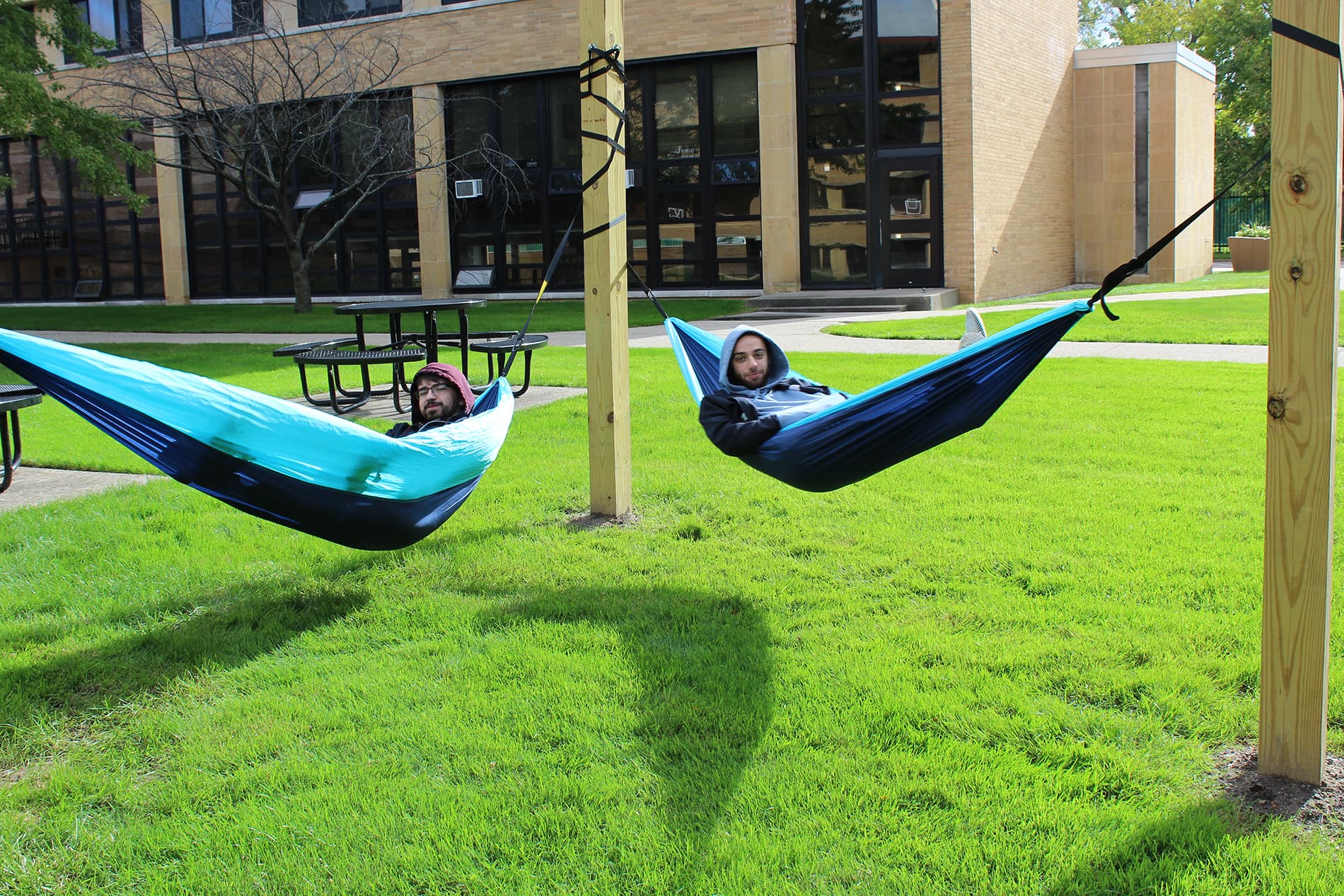 Hook up a hammock and lounge outside of Shiple Hall. A great way to relax, read, or catch some sun. Hammocks are not available as a checkout item at this time.