---
Titans Together - COVID-19 Information
Titans Together focuses on the unity shared by students, staff and faculty on all three campuses working together and moving forward as we continue to adapt to new ways of conducting University business and operations. This page will be regularly updated as decisions are made and what you see here will be the most complete source of current information. Thank you for your ongoing support and we hope you and your families will remain healthy and safe!
---
University of Detroit Mercy will provide updates of campus community members who have tested positive for COVID-19. Subscribe to Campus Connection to receive emailed updates every Tuesday.
New Cases
Fall 2021
13
Students/Employees
Cumulative Cases
Fall 2021
104
Students/Employees
New Cases Fall 2021 include students and employees who have tested positive for COVID-19 in the week ending on Friday. New cases are included in the cumulative total. Cumulative Cases Fall 2021 are all known student or employee cases since Aug. 31, 2021. New and cumulative case counts include individuals who were not on campus throughout their infection. Total cumulative cases since March 2020 is 451.
Updated: Nov. 19, 2021
---
Announcements / Notifications
Nov. 22, 2021: Higher Education Emergency Relief Funds available to students
Nov. 15, 2021: A reminder to Titan Up! those masks
Oct. 22, 2021: Random testing coming, here are some resources
Oct. 22, 2021: Updated link on Campus Wellness Hold may affect winter and summer term registration for students.
---
Video Series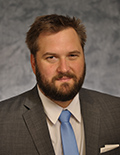 Detroit Mercy School of Dentistry Assistant Professor David Fischer details why it's important to get vaccinated against COVID-19, explains the Delta variant and addresses several topics and questions in a series of informative videos for the University community.
Fischer is trained as an immunologist and virologist and previously conducted research on influenza and rotavirus vaccines. He works in Detroit Mercy Dental's division of Integrated Biomedical Sciences.  
Watch all five Titans Together – Taking our shot against COVID-19 videos.  Still have questions? Use Ask a Nurse and a faculty member from the College of Health Professions will contact you.
Our community members say why they were vaccinated
STUDENTS: Students who show symptoms of, or test positive for, COVID-19, miss class due to illness, or are worried about a potential exposure should complete the Medical/COVID-19 Referral Reporting Form immediately. You will be contacted regarding next steps, which may include testing if necessary. Should you have COVID-19 related questions, you may contact the Student COVID-19 Coordinator at studentwaiver@udmercy.edu or 313-418-8525.
EMPLOYEES: Employees who show symptoms of, or test positive for, COVID-19 or are worried about a possible exposure, should call Human Resources immediately at 313-993-1036. HR will direct the employee to testing if necessary and initiate contact tracing to alert individuals on campus with whom they have been in contact.
See the On Campus Guide for more info on testing
Reporting COVID-related concerns 
Anyone can report COVID-related concerns about themselves or someone else using the COVID-19 Referral Reporting Form. Referrals should be made if an individual is experiencing COVID-19 symptoms, has been in contact with someone who is ill, or is exhibiting concerning behavior related to the University's COVID-19 safety guidelines at https://udmercy.edu/covidreport.
Coming to Campus
The Facilities, Safety and Health Work Group of the COVID-19 Task Force has updated the On Campus Guide.
Students who have questions about their individual colleges and classes should contact their associate deans or advisor to discuss their concerns.
On Campus Guide
Health and Wellness Center
2021-22 Academic Year
Events Resources Guide
Technology Resources
Download Signage and Logos
Info Specific to Campuses
We will post answers to your questions about returning to campus, as quickly as we can. Be aware that many answers regarding future semesters cannot be made definitively and may change as government requirements and expert advice regarding the COVID-19 pandemic changes frequently. We will do our best to keep these pages as up-to-date as possible. Use the form to pose your question. If you also want a private answer to a question, be sure to include your email.