Class of 2021: How to stay engaged after you graduate!
Right here on the website.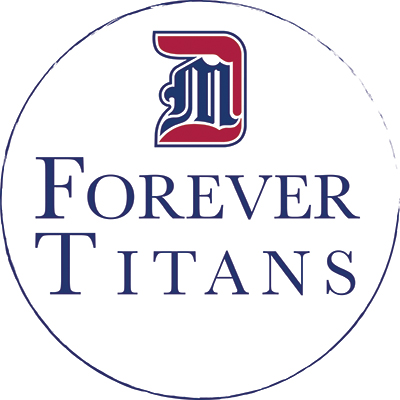 Direct access to thousands of other alumni
Alumni-generated job postings
Find – or become – a mentor
Participate in BINGO and get a T-shirt. (anytime)
Sign up for Forever Titans and join the Class of 2020 Community
Download our Bingo card, find five ways to engage with the University to make a bingo, and claim your prize.
Complete one square on your Bingo card before Dec. 1, contact alumni@udmercy.edu and receive a Class of 2020 Christmas ornament.