Great Lakes Bioneers Detroit
Announcing our Fall Conference
Hello! We are excited to announce our fall in-person Great Lakes Bioneers Detroit conference, which will be held on October 14-15, 2022 at University of Detroit Mercy. The newly renovated Student Union will be our venue, on the McNichols campus in Detroit. Our 17th annual regional conference is a Pollinators event in partnership with the national Bioneers organization, that is, the Bioneers Collective Heritage Institute (see bioneers.org for more information on them, including great information and wonderful videos from the national conference!)
At this point in the summer we are sending out our call for proposals (due July 10). Please consider sharing your gifts, talents, concerns and energy with us, and suggest a learnshop, tour, or artistic expression (including music) that you would like to share with our community. We also encourage you to organize a panel with up to three speakers. Presenters get free two day registration to attend the conference (includes lunch and snacks).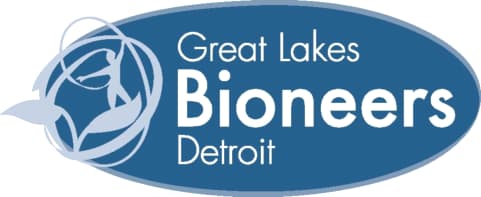 University of Detroit Mercy is proud to have recently hosted the Great Lakes Bioneers Detroit (GLBD) conference for the third time. This conference is a National Bioneers Pollinator event. GLBD is part of the National Bioneers Pollinators Network.
The GLBD conference was hosted on Detroit Mercy's campus in 2018 and 2019, but we had to cancel the fall 2020 conference due to the coronavirus pandemic. However, we did hold four one-hour Zoom webinar events in October, 2020; you can watch them on our YouTube channel.
Recent Events

Co-Chairs of the Oct. 15-16 conference were Gail Presbey, director of the Carney Latin American Solidarity Archive and professor of Philosophy (313-993-1124 or presbegm@udmercy.edu) and Nicholas Schroeck, director of the Detroit Mercy Law Environmental Law Clinic and professor of law (313-596-9817 or schroenj@udmercy.edu). We also thank IHM Sisters Gloria Rivera and Paula Cathcart for their many years of leadership of the GLBD.
Goals of this conference:
Tap into the power and richness of Metro Detroit's diversity
Come together as a learning community
Commit to new ways of living, acting and thinking
Create a synergistic space in which to network with others
Nurture a deeper understanding of 'a sense of place'
Welcome each other and work together for the common good
The Mission and Vision of GLBD
The GLBD Mission
Our mission is to promote a sustainable community that fosters life-giving relationships, nurtures connections and celebrates solutions for restoring and healing Earth's communities.
The GLBD Vision
Our vision is expressed in the preamble of the Earth Charter: "… in the midst of a magnificent diversity of cultures and life forms, we are one human family and one Earth community with a common destiny. We must join together to bring forth a sustainable global society founded on respect for nature, universal human rights, economic justice, and a culture of peace."
The 16th annual Great Lakes Bioneers Detroit Conference "One Earth Community" is sponsored by
 

Sponsors

University of Detroit Mercy, and the following Departments/Programs of the University:
Adrian Dominican Sisters, www.adriandominicans.org
Congregation of St. Joseph, www.csjoseph.org
Detroit Black Community Food Security Network, www.detroitblackfoodsecurity.org
Detroiters Working for Environmental Justice, www.dwej.org
Earthworks Urban Farm/Capuchin Soup Kitchen, www.cskdetroit.org/EWG
Eastern Market, www.easternmarket.com
James and Grace Lee Boggs Center, www.boggscenter.org
Marian High School, www.marian-hs.org
Michigan Environmental Council, www.environmentalcouncil.org
Michigan Organic Food & Farm Alliance. http://www.moffa.net
MSU Center for Regional Food Systems, www.foodsystems.msu.edu
People's Water Board, www.peopleswaterboard.org
River Raisin Institute, www.rriearth.org
Shiffman Foundation
Sierra Club of Michigan, www.sierraclub/michigan
Sisters IHM Justice, Peace and Sustainability Office, www.ihmsisters.org
Sisters of Mercy of the Americas Justice Team www.sistersofmercy.org
Voices 4 Earth Justice, www.voices4earth.org
Mike and Gail Whitty
Diane Van Buten and Ernest Zachary in honor of Gloria Rivera and Paula Cathcart
Great Lakes Bioneers Detroit Webinar Series
National Bioneers website
Archived past Great Lakes Bioneers Detroit
Past news coverage
---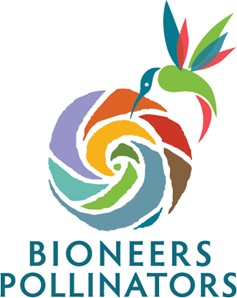 Bioneers Pollinator gatherings/events are independently organized and do not necessarily reflect the views, opinions or positions of the Bioneers organization. For more information, visit: www.bioneers.org.