Katherine Merriman
Assistant Professor of Religious Studies
Director of the Islamic Studies Program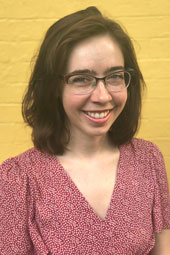 Contact Info: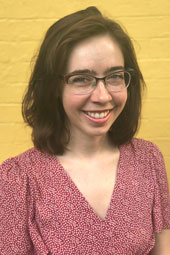 Areas of Expertise:
Islamic Studies
Islam in America
Race and Religion
Anthropology of Religion
Degrees
Ph.D., University of North Carolina at Chapel Hill
M.T.S., Harvard Divinity School
B.A., Vassar College
Biography
Katie Merriman is a scholar of religious studies with foci in contemporary Islam, race and religion, and the anthropology of religion. Her current research centers on charitable giving in American Muslim communities at the intersection of race, class and moral subjectivities. She is interested in ethical debates on social welfare and justice in Islam as well as the processes by which religious communities create new rituals and institutions to support their moral vision.
In addition, Merriman is also a cultural historian of Islam in New York City. Since 2014, she has run Muslim History Tour NYC, bringing alive 400 years of Muslim history in a major American metropolis through walking tours. Her work has been covered by The New York Times, The New Yorker, NPR and other media outlets. The project is set to expand to include digital archival preservation of local Muslim community artifacts and accounts.
 

Select Publications

2020: "Epistemic Authority and a Just World: Remaking Islamic Studies through Collaborative Practices." In Writing from Experience: Translating Islam with Carl W. Ernst, edited by Ilyse Morgenstein Fuerst and Brannon Wheeler. Sheffield, UK: Equinox.

2018: "Trust and Giving for the Sake of God: The Rise of the Bureaucratic Non-Profit in American Muslim Charity." Project on Middle East Political Science Studies, No. 32: The Politics of Islam in Europe and North America.

2017: "Interview with Juliane Hammer." In Critical Epistemologies of Global Politics, edited by Marc Woons and Sebastian Weier: 216-226. Bristol, UK: E-International Relations, 2017.

2016: "Multiracial Struggles and Solidarities in Islamic Harlem." The Funambulist: Politics of Space and Bodies 1:8 (2016): 4-7.