Justin J. Kelly, S.J.
Associate Professor of Religious Studies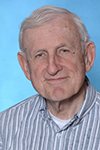 Contact Info: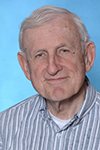 Areas of Expertise:
Contemporary Theology
Religion and Sex
Mysticism and Mythology
Degrees
Ph.D., Yale University Licentiate in Theology, Woodstock College
M.A., Loyola University, Chicago
A.B., Loyola University, Chicago
Biography
Professor Kelly, S.J., teaches literature and theology, systematic theology, and world religions. His courses include Spiritual Autobiographies, Poets, Mystics, and God, Theology of the Imagination, and The Quest For God Today. He was a Warren Distinguished Visiting Professor at the University of Tulsa in 1991. He joined Detroit Mercy in 1972.