Omid Sabbaghi
Professor of Finance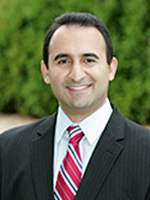 Contact Info:
Building:
Commerce & Finance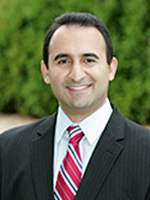 Areas of Expertise:
Financial Management
Corporate Finance
Investments
Corporate Bankruptcy
Financial Planning
Hedge Funds
Money in Capital Markets
Personal Finance
Stock Market Analysis
Degrees
B.A. in Economics, University of California, Berkeley
B.A. in Statistics, University of California, Berkeley
B.A. in Applied Mathematics, University of California, Berkeley
M.B.A., Booth School of Business, University of Chicago
Ph.D. in Business, Booth School of Business, University of Chicago
Biography
Dr. Omid Sabbaghi is a Professor of Finance in the College of Business Administration at University of Detroit Mercy, where he also serves as the Director of Graduate Business Programs. He received both his M.B.A. and Ph.D. from the University of Chicago's Booth School of Business, where he studied finance and econometrics. During his graduate studies, he was the recipient of an Oscar Mayer Doctoral Dissertation Fellowship. He earned his Bachelor of Arts degrees from the University of California-Berkeley, triple-majoring in Economics, Statistics, and Applied Mathematics.
Dr. Sabbaghi's areas of research include portfolio management, volatility in financial markets, corporate finance, high-frequency financial transactions data, financial econometrics, and risk management. He received the Standard & Poor's Best Paper Award in Investments for his work on asset pricing. Dr. Sabbaghi has also served as a consultant to financial firms.
Outside of his research and teaching, he likes to spend time with family and friends, read, listen to music, and discover new people, ideas, places, and restaurants. In additions, Omid enjoys hiking and backpacking in the National Parks.