SOAR: Student Orientation, Advising and Registration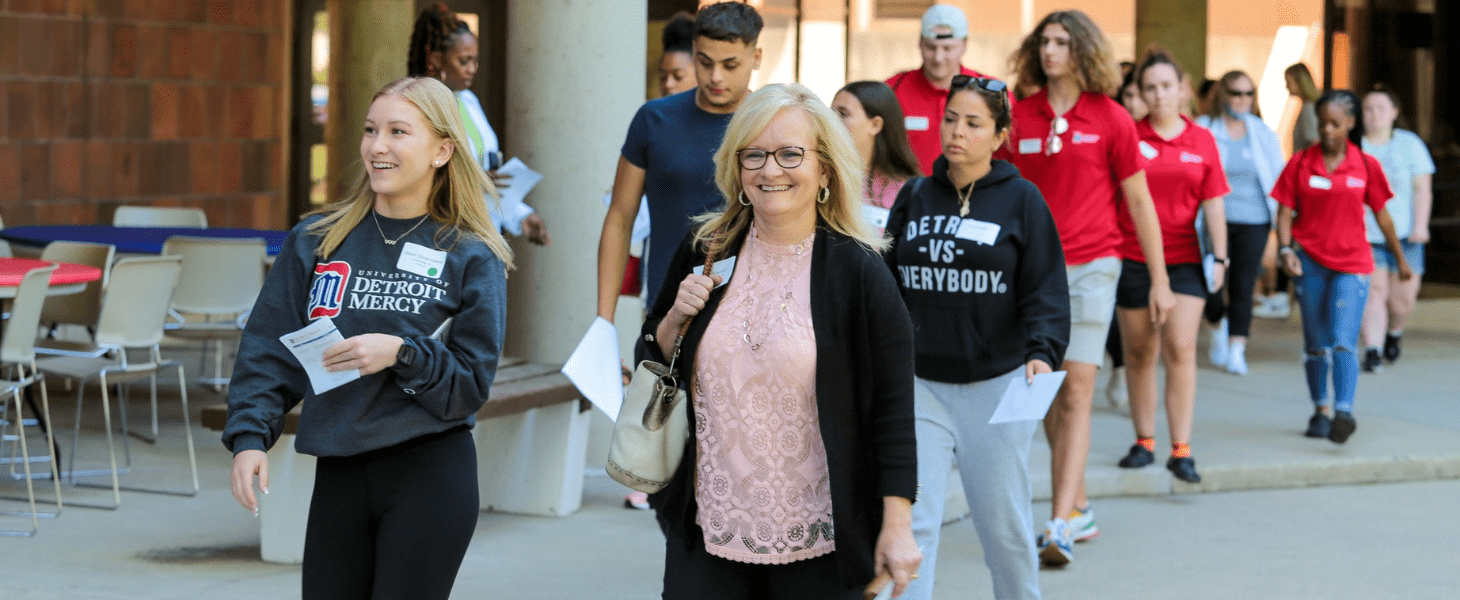 SOAR
The freshman orientation program at University of Detroit Mercy is called Student Orientation, Advising and Registration (SOAR). This in-person, overnight event will give you the opportunity to become more familiar with collegiate life at Detroit Mercy by meeting other new students, touring university facilities, learning about available resources and registering for classes.
Arrival Details
Check-In Begins: 7:45 a.m.
Program Begins: 8:40 a.m.
Location: Student Union, Second Floor, Ballroom
Parking: Lot B or Lot D
Entrance: West McNichols Road
McNichols Campus Map


Packing List
Sleeping bag / bedding
Pillow
Towel
Bathrobe (optional)
Shower shoes / flip-flops
Personal toiletries
Casual attire
Small fan
Student ID number (needed for registration)
Can't make it to SOAR?
If you live out of town and are unable to attend SOAR, contact the Office of Admissions to set up a meeting with your academic advisor.

Call: 313-993-1245
Text: 313-494-0110
Email: admissions@udmercy.edu


Academic Advising
During SOAR or just before your session, you will meet with your academic advisor who will help you choose your classes. To register for classes, you will need your MyPortal log in credentials and student ID number. Please make note of this information prior to your SOAR session.
LEARN MORE ABOUT ACADEMIC ADVISING
Class Placement
While registering for the fall semester, your SAT/ACT and/or placement test results will be used to help place you in appropriate-level English, math, chemistry and foreign language classes. If you do not have an SAT/ACT score on file in the Admissions Office, you are required to take placement tests. Placement tests need to be completed at least two weeks before meeting with your academic advisor and attending SOAR.