Sarah Stever
Adjunct Instructor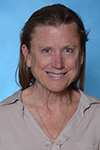 Contact Info: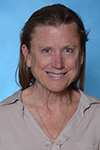 Areas of Expertise:
Italian History and Art
History - Middle Ages: Italy
History - Renaissance and Reformation
Degrees
Ph.D. from the University of Michigan
A.B. from Sarah Lawrence College
Biography
Sarah Stever, Ph.D. has been a member of the faculty since 1981. She teaches courses on the ancient Mediterranean world, Renaissance Italy, and the history of art and architecture. The author of a study of the art and history of Siena, Florence, and Venice in the late Middle Ages and Renaissance, a memoir about Italian alabaster artisans and of several articles on Renaissance humanism and philology. She has been a recipient of fellowships from the Danforth Foundation and the Renaissance Society of America. She earned a A.B. from Sarah Lawrence College and a doctorate from the University of Michigan. Before coming back to teach as an adjunct professor of history she was an Associate Professor of History.