Roy E. Finkenbine
Professor of History
Department Co-Chair
Director of the Black Abolitionist Archive
Interim Director of African American Studies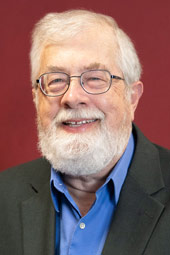 Contact Info: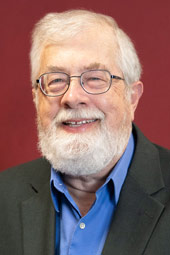 Areas of Expertise:
African American History
Black Abolitionists
Civil War Era
Slavery and Abolition
Underground Railroad
Degrees
Ph.D., Bowling Green State University
Biography
Roy E. Finkenbine is professor of history and co-chair for the History Department. He teaches courses in African American history, modern Africa, slave resistance, the Civil War era, and the Underground Railroad, and serves as Director of the Black Abolitionist Archive. He received his Doctorate in American Culture Studies from Bowling Green State University in 1982 and joined the Detroit Mercy faculty in 1996. While on the editorial staff of the Black Abolitionist Papers Project at Florida State University in the 1980s and 1990s, he coedited the five-volume Black Abolitionist Papers, 1830-1865 (1985-1992) and Witness for Freedom: African American Voices on Race, Slavery, and Emancipation (1993). He authored Sources of the African-American Past (1st ed., 1997; 2nd ed., 2004), as well as over a dozen articles and book chapters related to the black abolitionists and the Underground Railroad.
Finkenbine has consulted on museum exhibits, documentary films and television programs on aspects of African American history. His work has been mentioned in Time, Atlantic, the Washington Post and USA Today, as well as on NPR Radio. His op-eds have appeared in the History News Network, Time, Newsweek, RawStory, AlterNet and Faithfully Magazine. Currently, Finkenbine is completing a book entitled "Freedom Seekers in Indian Country."
Watch Finkenbine as he talks about the Underground Railroad on American Black Journal. (Aired 7/13/2014)