James L. Rainey III
Adjunct Instructor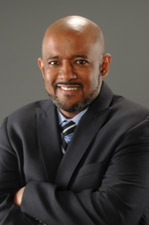 Contact Info: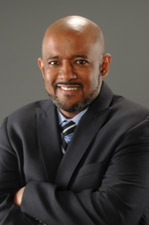 Degrees
Doctor of Management in Information Technology, Lawrence Technological University
Certification, UNIX Operating System / C++ Programming, Marygrove College
Master of Science, Computer Information Systems, University of Detroit Mercy
Bachelor of Arts, University of Detroit Mercy
Biography
James L. Rainey III is an IT Specialist with the US Government, where he works with a group of developers on modernizing systems. He did a tour with the Department of Defense (Fort Meade, MD) in 1998 where he earned a citation for his work with one of their internal groups. Rainey also worked at GM's Tech Center in Warren, Michigan while working for EDS as a developer. Following his job with EDS he worked at Comerica Bank's Data Center in Auburn Hills, Michigan as a developer. He's taught in University of Detroit Mercy's CIS Department for 15 years as an adjunct. Prior to accepting this position, Rainey worked on a large-scale ERP Implementation as both an SAP Basis Administrator and eventually being promoted to the Infrastructure Architect. He worked as a permanent manager over a group of IT Specialists and acted as a senior manager in an internal Cybersecurity Organization at his current federal agency.
In April of 2010 Rainey successfully defended his dissertation at Lawrence Technological University where Annette Lerine Steenkamp chaired his committee and Richard Bush served as a committee member. The research topic was "A process improvement model for improving problem resolution tracking in data centers." He was recently selected into and completed two of the government agency's highly coveted leadership programs in 2011 and 2014. Rainey has a few articles published in refereed IT Security Journals, and coauthored a Cyber Security college text book entitled, "Securing an IT Organization through Governance, Risk, Management and Audit." He and Professor Ken Sigler both collaborated in researching and writing the book which focused on practical aspects of a security standard at the National Institute of Standards and Technology (NIST) and the COBIT 5 Framework. He received a BA from the University of Detroit Mercy in 1995 and an MS in Computer and Information Systems in 1997 (where he studied under Daniel Shoemaker). Rainey currently serves on the Center for Cybersecurity & Intelligence Studies and as an Advisory Board Member.