Daniel Shoemaker
Professor
Director of the Master of Science in Information Assurance Program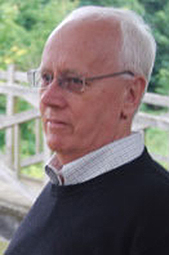 Contact Info: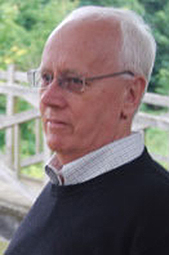 Areas of Expertise:
Cyber Security - Information Assurance
Cyber Security - Software Assurance
Management Information Systems - Computer Industry
International Software Education
ISO Training
Software Engineering and Education
Degrees
Ph.D., University of Michigan
Biography
Dan Shoemaker is full time professor at Detroit Mercy. He is currently a Distinguished Visitor for the Institute of Electrical and Electronic Engineers (IEEE) and the Director of the Master of Science in Information Assurance Program with a major in Cybersecurity, and a senior researcher at Detroit Mercy's Center for Cyber Security & Intelligence Studies. Shoemaker is a former chair of the Computer & Information Systems Department at Detroit Mercy for more than 25 years. As the co-chair for the National Workforce Training and Education Initiative, he is one of the authors of the DHS Software Assurance Common Body of Knowledge (CBK). He also helped author the DHS IA Essential Body of Knowledge and serves as a subject matter expert for the NIST-NICE workforce framework. Shoemaker also enjoys editing journals, and his publications number are well over one hundred.
Shoemaker holds a Ph.D. from University of Michigan. He leads the Midwest CISSE Chapter—a coalition that covers five-state regions with research partners as far away as the United Kingdom. He and the coalition have conducted research on curriculum for the U.S. Department of Defense and is very proud of the work they have completed in Software Assurance and Supply Chain Risk Management.
Shoemaker spends much of his free time authoring some of the leading books in Cyber Security. His book, Cybersecurity: The Essential Body of Knowledge, is Cengage publishing's flagship book in the field. His first book, Information Assurance for the Enterprise, is McGraw-Hill's primary textbook in Information Assurance and is in use all over the world. The CSSLP Certification All-in-One Exam Guide, another McGraw-Hill publication came out December of 2013, Engineering a More Secure Software Organization, which is also published by Cengage came out in April of 2014. He just finished working on two new books for Taylor & Francis, The Complete Guide to Cybersecurity Risk & Controls and Cyber Security, and finally, A Guide to the National Initiative for Cybersecurity Education (NICE) Framework 2.0.