Tahani  Dari
Assistant Professor of Counseling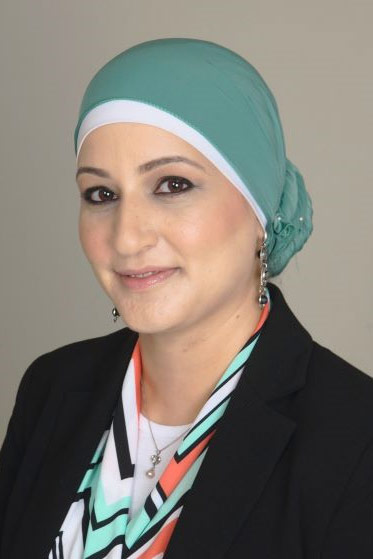 Contact Info: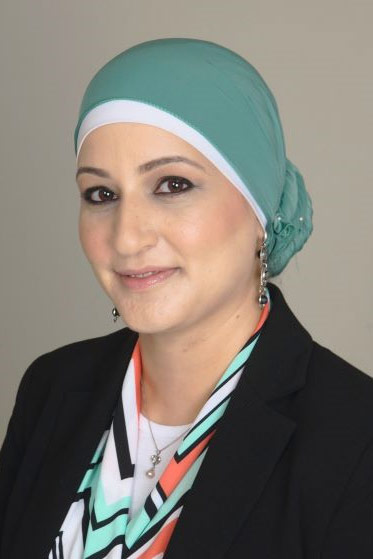 Degrees
Ph.D., Counselor Education and Supervision, The University of Toledo
MA, Counseling, Eastern Michigan University
BA, University of Michigan, Ann Arbor
Biography
Tahani Dari, Ph.D., LPC, NCC is an Assistant Professor of Counseling in the Department of Counseling and Addiction Studies at University of Detroit Mercy. Her scholarly work has focused attention on community-based participatory research (CBPR), with areas of interest related to advocacy efforts for diverse client populations (particularly youth) and advancing topics in school counseling. Cultural humility is central to her individual work with CBPR as well as to the collaborative projects. Dari's research is shaped by her experiences as a counselor and community-based research partner. Dari prioritizes community partnerships in her research, and her work provides a model for constructing collaborative and culturally sensitive research programs with diverse populations to promote equity and access to mental health services. She has presented her work regionally, nationally, and internationally, and has published in several counseling journals.  Dari is currently at work co-authoring a handbook for addressing trauma in children in high poverty communities.
Over two decades of experience inform Dari's commitment to serving diverse and underserved communities. She has worked as both a school counselor for K–12 students and a mental health counselor in various clinical practice settings (crisis centers, non-profits & private practice). She has experience working with individuals with an array of treatment needs.  Tahani has served two terms on the National Board of Certified Counselors (NBCC) Foundation's Minority Fellowship Program (MFP) Advisory Council for Master's Programs, serving as chair for one term. She has also served on the board of the North Central Association for Counselor Education and Supervision (NCACES). Dari is the recipient of the NCACES Research Award, given in recognition of significant research in the profession. She currently serves on the editorial board for the Counseling Outcome Research and Evaluation (CORE) journal and the Journal of School-Based Counseling Policy and Evaluation (JSBCP). Dari joined the University in 2022.
 

Current Research Projects and Interests

Path analysis of factors affecting marginalized youth outcomes: An intersection of career barriers, depression, hopelessness, and social problem-solving.

A path analysis of cultural humility between multicultural knowledge, attitudes and beliefs,  and skills (MCKAS) and social issues advocacy among Master's counseling students.

 

Recent Publications

Dari, T., Fox, C., Laux, J. M., & Speedlin Gonzalez, S. (2022). The development and validation of the community-based participatory research knowledge self-assessment scale (CBPR-KSAS): a rasch analysis. Measurement & Evaluation in Counseling & Development, 1–16. https://doi.org/10.1080/07481756.2022.2034478

Schauer, M., Dari, T., & Peck, M. (2021). Introductory attempt at the development of critical consciousness: lessons learned. Journal of Teacher Action Research, 8(1), 4–22.

Lenz, A. S., Dari, T., & Coleman, M. (2021). Leadership and advocacy in mental health agencies    and community programs. In C. Y. Chang and C. A. Barrio Minton (Eds.), Professional counseling excellence through leadership and advocacy (2nd ed). Routledge. https:// doi: 10.4324/9781003049050-16

Dari, T., Chan, C.D., & Del Re, Jessica. (2021). Integrating culturally responsive group work in schools to foster the development of career aspirations among marginalized youth. The Journal for Specialists in Group Work Work. 46(1), 75–89. https://doi.org/10.1080/01933922.2020.1856255

Atiyeh, S., Choudhuri, D. D., & Dari, T. (2020). Considerations for facilitating refugee acculturation through groups. Journal for Specialists in Group Work, 45(4), 353-366. https://doi.org/10.1080/01933922.2020.1800879

Dari, T., Laux, J., Liu, Y., & Reynolds., J. (2019). Development of community-based participatory       .  competencies: a Delphi study identifying best practices in the collaborative process. The Professional Counselor. 9 (1), 1-19.

 

Recent Presentations

Dari., T. & Kress, V.E. (May, 2022). The DSM-5 and Cultural Humility: Implications for Counselors. Session presented at the Association for Humanistic Counseling Annual Conference, Nashville, Tennessee.

Dari, T., Tyler, T., Long, S., Mattingly, R., & Hall, A. (May, 2022). Chicken or the Egg: Cultural Competency and Cultural Humility as it Relates to Cultural Dignity. Session presented at the Association for Humanistic Counseling Annual Conference, Nashville, Tennessee.

Dari, T., Raghavan, E., & Tyler (February, 2022). Addressing Barriers to BIPOC Older Adult Mental Health Care: Community-Based Participatory Research (CBPR) to promote Groupwork and Connections, Atlantic. Beach, Florida.

Dari, T., Chan, C., & Chen, C. (2021, September). Path Analysis of Factor Affecting Marginalized Youth Outcomes: An Intersection of Career Barriers, Depression, Hopelessness & Social Problem Solving. Association for Assessment and Research Conference in Counseling, Cincinnati, Ohio

Berksteiner, D., & Dari, T. (2021, August). Cultural Humility: An Interdisciplinary Perspective. Session presented at the  American Psychological Association (APA) Interdisciplinary Summer Institute, Virtual Format.

Dari, T., & Berksteiner, D. (2020, May). Developing Cultural Humility Within Societal Institutions: Integrating Cultural Humility, Advocacy, and Social Justice to Address Mental Health Disparities Among Underserved populations. Session presented at the NBCC Foundation Symposium, Virtual Format.