Kelli Anderson
Assistant Professor of Counseling
Director of Clinical Mental Health Counseling Program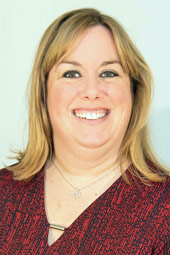 Contact Info: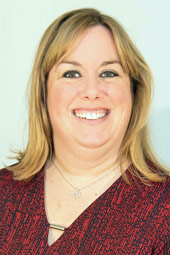 Degrees
Ph.D., Counseling, Oakland University
M.A., Counseling, Oakland University
Biography
Kelli Anderson earned a Ph.D. and a Master of Arts in Counselor Education and Supervision from Oakland University. She is a Licensed Professional Counselor (LPC) and a National Certified Counselor (NCC).
Anderson has a wealth of clinical experience, both as a clinician and as a supervisor. As a clinician, she has done a great deal of work with clients experiencing various types of trauma and with young adults struggling to make the transition to adulthood. She also has experience with clients living with anxiety, depression, Attention Deficit-Hyperactivity Disorder, Obsessive-Compulsive Disorder and various adjustment difficulties. In addition, Anderson has significant experience with the court system, specifically with individuals and families involved in child custody disputes.
Anderson continues to serve as a supervisor for early career professional counselors and enjoys collaborating with and guiding their professional development. Anderson's teaching experience has included teaching core Counseling courses, providing supervision during the practicum and serving as the internship coordinator.
Anderson has published and presented on a conceptual TF-CBT model for children in high conflict custody disputes. Her dissertation also addresses high conflict custody disputes as she attempts to determine the factors that lead to high conflict. In addition to trauma, her research interests extend to reflective supervision, examining secondary traumatization and burnout in clinicians, and exploring effective teaching methods. She enjoys collaborating with students and including them in her research. Anderson joined the University in 2022.
 

Research Interests

Trauma
High Conflict Custody Disputes
Reflective Supervision
Clinician Burnout and Secondary Traumatization

 

Publications

Anderson, K., Kondili, E., Stiller, C., Korenchuk, J., & Jennings, S. (in press). Personal barriers to high conflict domestic dispute resolution. The Family Journal.

Anderson, K. (2021). TF-CBT group intervention for children in high conflict custody disputes. The Family Journal, 29(3), 354-358.

 

Presentations

Anderson, K. (September 2023). Participant Selection in Research with Children and Families. Association for Assessment and Research in Counseling. Nashville, TN. National conference.

Anderson, K. (March 2020). Trauma-focused CBT for children involved in high conflict custody disputes. Oral presentation. 5th Annual Graduate Student Research Conference. Rochester, MI. University-wide conference.

Anderson, K. (April 2020). Trauma-focused CBT for children in high conflict custody disputes. Roundtable. American Counseling Association. San Diego, CA. National conference.*

 

*presentation accepted; conference cancelled due to COVID-19