Alan Hoback
Professor of Civil, Architectural & Environmental Engineering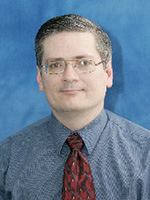 Contact Info: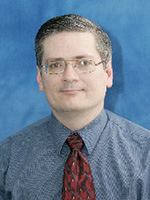 Teaches:
Freshmen Design
Community Development
Structural Analysis and Design
Geographic Information Systems
Senior Capstone
Degrees
Sc D, Washington University
B.S., M.S., Washington University
B.A., Hastings College
Biography
Professor and Chair of Civil, Architectural & Environmental Engineering, teaches in a range of courses from freshmen design, senior capstone, geographic information systems, community development and structural analysis and design.. Dr. Hoback's publications have dealt with optimization, structures, transit, education and community development. Hoback holds a B. A. degree from Hastings College and B.S., M. S., and Sc .D degrees from Washington University. He joined the university in 1994. He received the Best Paper Award in 2004 at the ASEE NCS Conference. He and a team of students shared a $5000 prize for their design of Pedestrian bridge and welcome center at the Ambassador bridge at the International Gateway Project.
Research