Utpal Dutta
Chair of Civil, Architectural & Environmental Engineering
Professor of Civil, Architectural & Environmental Engineering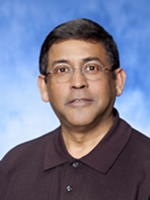 Contact Info: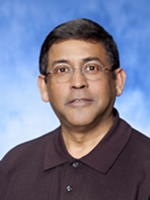 Areas of Expertise:
Transportation Engineering
Constructional Materials
Engineering Economics
Optimization
Embedded Systems
Engineering Education
Intelligent Transportation Systems
Recycling Tires into Rubber Asphalt Roadways
Traffic Congestion
Degrees
Ph.D. University of Oklahoma
Biography
Professor of Civil, Architectural & Environmental Engineering, teaches transportation engineering, constructional materials,
engineering economics and optimization. Dutta's publications and professional presentations both here and abroad have dealt with transportation planning, use of waste materials in highway construction and transportation safety and control. He is currently doing research on the use of automotive shredder residue in asphalt pavement. In 1994, he was awarded the Detroit Mercy President's Award for Faculty Excellence. Dutta has a Ph.D. from the University of Oklahoma and is a licensed professional engineer in Michigan. He joined the University in 1988.
Research