Gregory Grabowski
Professor of Biology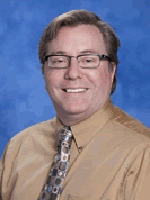 Contact Info: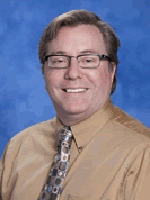 Areas of Expertise:
Physiology, Animal Behavior and Pathophysiology
Degrees
Ph.D. Medical University of South Carolina
M.S. University of Charleston
B.A. Canisius College
Biography
Professor of Biology has his primary interest in physiology although he has taught a wide variety of courses since joining the University in 1996. Dr. Grabowski came to the University after completion of his postdoctoral training at the Harvard School of Public Health, where he began his research on pulmonary inflammation induced by metal-containing particles in industrial settings. He was awarded National Institute of Health and Center for Indoor Air fellowships to fund his postdoctoral training, as well as Slocum-Lunz fellowships to fund his graduate studies. Dr. Grabowski holds a B.A. degree from Canisius College, a M.S. from the University of Charleston, and a Ph.D. from the Medical University of South Carolina.