Mithu  Bhattacharya
Associate Professor of Decision Sciences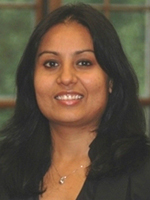 Contact Info:
Building:
Commerce & Finance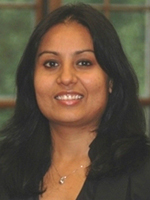 Areas of Expertise:
Statistical Analysis
Quantitative Methods
Decision Analysis
Analytics
Health Informatics
Innovation Adoption
Organization
Radio Frequency Identification (RFID)
Supply Chain Management Business
Technology
Probability and Statistics
Degrees
Ph.D., Information Sciences and Technology, Pennsylvania State University
M.S., Information Technology, Birla Institute of Technology
B.S., Computer Science, Birla Institute of Technology
Biography
Professor Bhattacharya holds a B.S. in Computer Science and an M.S. in Information Technology from the Birla Institute of Technology in India, as well as a Ph.D. in Information Sciences and Technology from Pennsylvania State University. She teaches statistical analysis and quantitative methods, and has conducted extensive research on radio frequency identification (RFID) applications in business. She joined Detroit Mercy in 2011.