UDM hosts 18th annual Great Lakes Bioneers Detroit Conference Oct. 12-13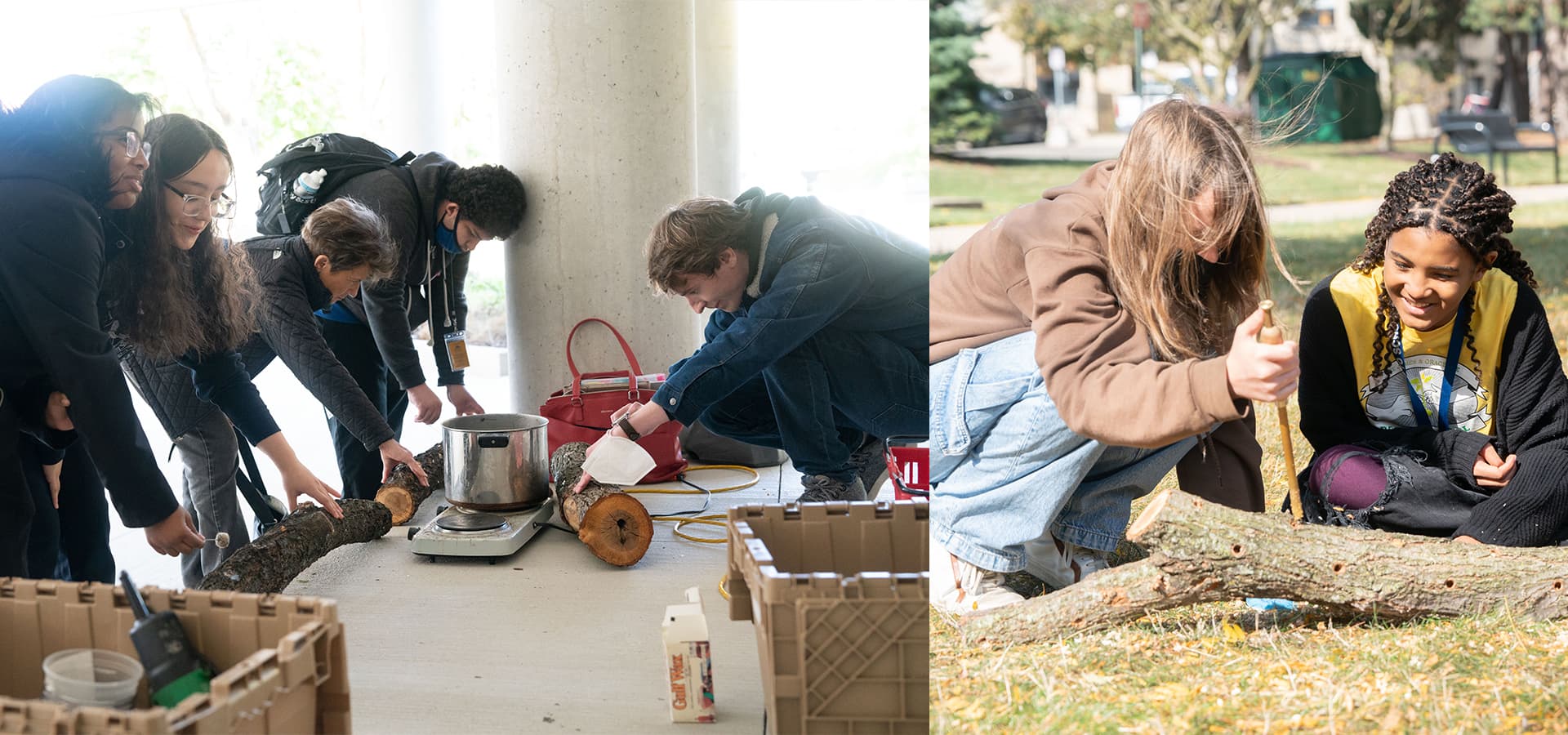 University of Detroit Mercy will host the 18th annual Great Lakes Bioneers Detroit Conference on Thursday and Friday, Oct. 12-13 on the University's McNichols Campus.
The theme of this year's conference is "Revolution from the Heart of Nature: Take Action in Detroit." This conference provides an important platform for community members to network and highlight innovative approaches to environmental and social challenges.
Conference highlights include tours to community gardens and other environment-related destinations within Detroit. Some of these tours include:
Sanctuary Farms
Taproot Sanctuary
Cadillac Urban Garden
D2 Solar
CLEAR facilities at Wayne State University (WSU)
CWO Farms at Marygrove
Eliza Howell Park
Gesu School
Peter's Episcopal Church environmental projects
Environmental Justice bus tour
In addition, participants can engage in numerous "learnshops," which are unique sessions that offer hands-on activities and panels with special guest speakers.
Thursday youth learnshop sessions include nature poetry with students from Academy of the Americas; Sculpting with Clay by Deanne Bednar; Recycling with students from Detroit Mercy's TENN featuring Fatima Herrera; and interaction with National Bioneers keynote speaker Amara Ifeji.
Friday's youth learnshops focus on science. Several high school presenters will share their research and teach ecological skills concerning topics such as global water potability, dangers that balloons pose to wildlife and the Great Lakes, and the Smart Farm seed sterilization. Professors from UDM and WSU will give sessions on human-animal interaction in the spread of disease, and ways to understand volatile organic compounds that threaten the ecosystem. Other youth learnshops will include one from the Detroit Zoological Society's program of responding to nature through the arts and spoken word performance.
Additionally, attendees can participate in a number of afternoon plenaries:  
Hadassah Greensky, a Waganakising Odawa (Little Traverse Bay Bands) will speak on Indigenous Futures
Mike Whitty will interview Andy Levin on "Brainstorming a Greener Future for Detroit"
We the People of Detroit will hold a panel discussion on Water Affordability in Detroit
Joanne Coutts will share her project of Mapping Detroit's Buried Creeks
Registration includes bus transportation to tours and lunch. Please note that registration is limited due to venue size, so please register early.
Based on generous grants from The W.K. Kellogg Foundation, Sisters of Mercy of the Americas and Fund for Equal Justice, registration this year is a "pay as you are able" process, with a minimum of $10 for adults and $5 for youth. Adult programming runs from 8:30 a.m. to 5:30 p.m. each day. The youth program runs from 8:30 a.m. to 2:30 p.m.
For more information and to register, please visit https://glbd.eventbrite.com.