President Taylor shares vision, initiatives during inaugural address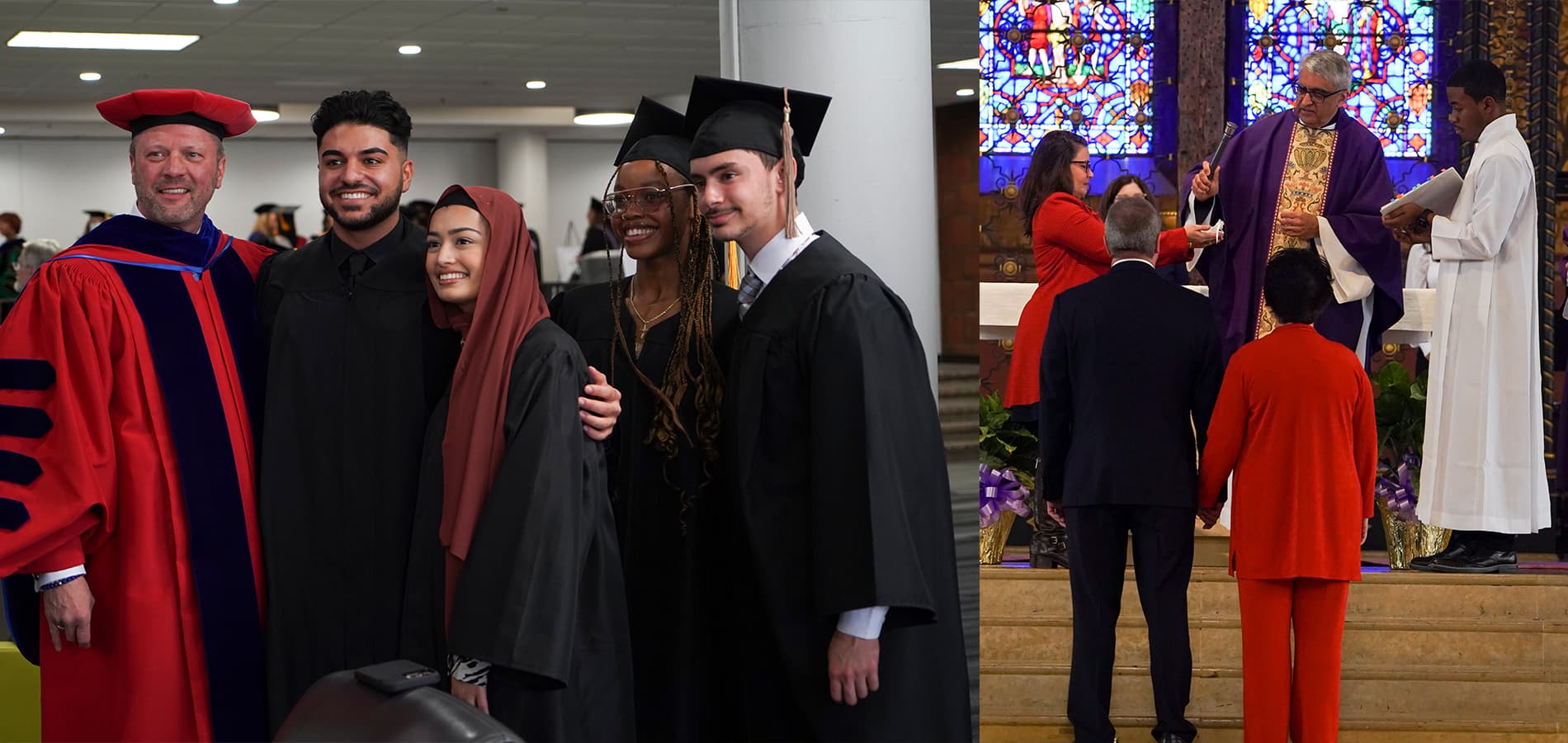 "The world needs Titans now more than ever."
This was one of the mantras delivered by President Donald B. Taylor during his inauguration address March 24 at Calihan Hall on the McNichols Campus. In his address to the University, Taylor discussed his vision for Detroit Mercy, what he's learned in his nine months as leader thus far and touched upon several initiatives he has planned.
Dignitaries from all over were among the more than 500 people in attendance for the installation ceremony that included students, staff, faculty, alumni, trustees and others. Taylor became the 26th president inaugurated at University of Detroit Mercy and the day included Mass at Gesu Catholic Church and a reception in the Student Union Ballroom.
Taylor said he's excited for the future of the University because it has "so many more opportunities than challenges." He also reiterated that Detroit Mercy will embrace all students.
"Under my leadership, Detroit Mercy is always going to be a student-centered university and a home for diversity, equity, inclusion and belonging," Taylor said. "It's going to be a place where first-generation students will always feel at home and that they can and they will succeed."
President Taylor and his wife, Lechia, are proud first-generation college graduates themselves.
"Together at UDM, let's build an environment where students from lower socio-economic standing can become the first members of their families to attend college," he added.
Taylor also said how important it was for the University to be a pillar in the community of Detroit.
"Whether we have been part of this community for one year, one decade or one lifetime, we must continue our work to educate, to strengthen in spirit and to work for the common good," he said.
"It's our job to bring hope to the community that we live and that we serve, one student and one family at a time."
Watch the full video of the inauguration ceremony below.