For assistance please contact the Center for Career & Professional Development at 313-993-1017 or careerlink@udmercy.edu.
Benefits to Employers/Recruiters
There are many benefits to working with the CCPD:
Post jobs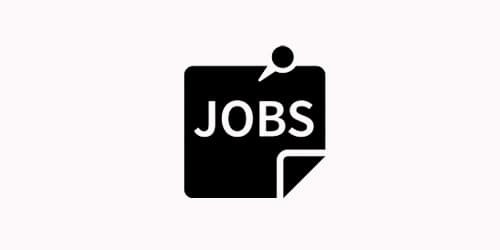 Post and manage current openings for free in Handshake
Receive resumes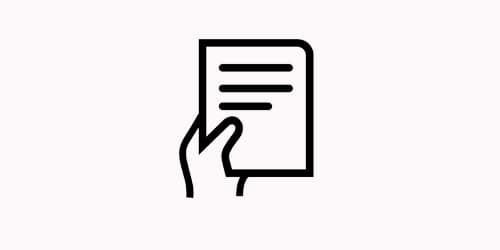 View student profiles and request resume books through Handshake.
Manage on-campus interviews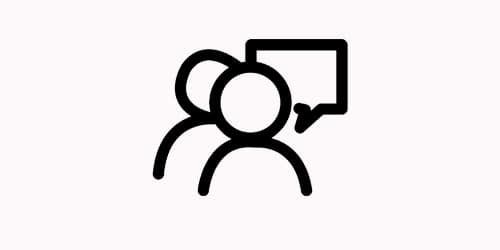 Request on campus interview schedules and self-management of the interview process
Join the advisory council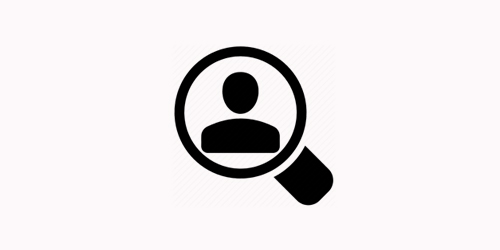 Membership in the Employer Advisory Council (Assist in defining career readiness competencies, discuss industry trends and receive advance notice of CCPD initiatives)
Advance notice of career events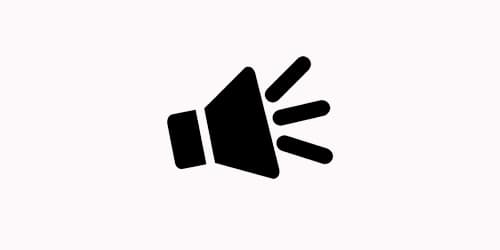 Advance notice and registration for Spring and Fall career fairs/expos
Assistance facilitating recruitment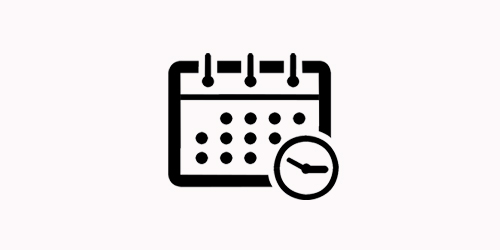 Assistance with scheduling and publicizing information sessions, employer office hours, job postings and other events on the Detroit Mercy campus to meet your recruiting needs
 

Employer Policy/Criteria

The Center for Career and Professional Development is a member in good standing of the National Association of Colleges and Employers (NACE). As such, we adhere to the Principles for Ethical Professional Practice. The CCPD criteria for offering assistance to employers or other organizations are:

Employers/Organizations

Must have current or anticipated job openings for college graduates or co-ops.
Must have an employer-employee relationship in which there are no fees associated with becoming an intern or employee of the organization, other than professional licensure fees for career employees that may be necessary to be paid by employee.
Redisclosure of candidate information is prohibited without the candidate's written consent.

Third-Party Agencies

Third-party agencies (temporary agencies, temp-to-hire agencies, search firms, etc.) are offered assistance with campus interviewing, resume referrals and vacancy communication for graduating students/alumni only when they meet the following requirements:

Disclosure of vacancy position(s) and employer he/she represents for recruiting activities.
Acknowledgement that CCPD may verify with employer the third-party's recruiter relationship.
Submission of information concerning Detroit Mercy candidates employed (employer and salary).
Third-party agencies are not eligible for other employer services.

Network Marketing Organizations and Franchises

Network marketing organizations and franchises are not considered employers by CCPD and are not eligible to participate in any employer services. Such organizations are those that engage in one or more of the following practices:

Sponsorship of an individual in setting up his/her own business for the purpose of selling products or services and/or recruiting other individuals to set up their own business.
Requirement of an initial investment from individuals, with the organization itself serving as an umbrella or parent corporation. The initial investment may be direct payment of a fixed fee, payment to attend an orientation or training session, and/or purchase of a starter kit.
Compensation is often in the form of straight commission, fees from others under their sponsorship in the organization and/or a percentage of sales generated by others.

 

Recruiting and Posting Policy

As members of the National Association of Colleges and Employers (NACE), our expectation is that any interaction with students or alumni is in compliance with the NACE Principles for Professional Conduct.  Likewise, if posting an internship, our expectation is that the opportunity meets the NACE definition of an internship and complies with the Fair Labor Standards Act.

Employers must meet the following minimum guidelines:

have a federal employer identification number;
have an established

non-residential

business address;
have an established business email address associated with the company name and domain site for communication; (email accounts with yahoo. msn, gmail, etc. are not acceptable);
positions in private homes and/or for personal services (i.e.: babysitting, lawn work, personal care) may not be posted by private individuals.

All employers must comply with all federal and state Equal Employment Opportunity (EEO) laws (Title VI and IX, and ADA).  Release of candidate information provided by the posting site is intended exclusively for the identified employer. Re-disclosure of candidate information is not permitted.

Third party recruiters and staffing agencies may post genuine employment and/or internship positions, provided a complete position description is included that clearly states candidates will be working through a third party.  Positions must be located within the United States; recruiting candidates for foreign employment is prohibited.  We reserve the right to request the name and information about the originating employer at any time.  All other aspects of this policy must be observed.

We reserve the right to deny access to posting services and recruiting events to any employer or third party recruiter/staffing agency at any time.

 

Posting a Position with the Center for Career & Professional Development

The Center for Career & Professional Development (CCPD) receives job vacancy notices on a daily basis. Positions are available for Detroit Mercy students and alumni to view through Handshake.

Once your company/organization is connected to University of Detroit Mercy through Handshake, HR professionals and recruiters have the ability to create job postings, register for career fairs, request campus interviews and information sessions as well as edit and update information 24 hours a day, seven days a week.

There is no cost to post a position in Handshake, but the following information is needed:

Organization name
Location, mailing address, including email address and web addresses
Job title
Job description
Educational requirements
Experience requirements
Beginning date
Salary range (optional)
Deadline date
Contact person, phone and fax numbers, e-mail address

Campus Interviewing and Information Sessions

Employers are able to conduct campus interviews for full-time, Co-op and/or paid internship job openings. The Center for Career & Professional Development coordinates all interview schedules using Handshake. Students and alumni who meet the qualifications of the employers positions, are able to schedule an interview or submit a resume to be considered for an interview on the online database system.

Interview dates and candidate criteria are publicized to students via TitanCareerLink and through bulletin boards and campus-wide newsletters. As registered members of Handshake, students receive campus interview information via personalized web agents and newsletters to their email accounts.

Interviews are conducted one-on-one, employer-to-student, (unless otherwise designated) in the CCPD located on the first floor of Reno Hall on University of Detroit Mercy's McNichols Campus. Interviews can also be requested at the employer site as well as via Zoom.

 

Recruitment and Career Fairs

Detroit Mercy career fairs allow you to showcase your company's products and services and to discuss current or future employment opportunities with Detroit Mercy students and alumni. You may recruit to fill co-op/internship, entry-level or experienced positions. Employers with active accounts on TitanCareerLink receive advance notice of upcoming events and deadlines for requests.

For assistance or more information on events for employers, please contact the Center for Career & Professional Development main office at 313-993-1017 or email careerlink@udmercy.edu

Information Sessions allow employers to share information on their company and recruitment process to a group of students and/or alumni. Sessions may be an hour in length and provide employers the opportunity to interact with Detroit Mercy students and alumni at a private event. All arrangements are made by the Center for Career & Professional Development and there is no charge for participation. 

Campus Interviews provide employers the opportunity to hold interviews on the University of Detroit Mercy campus for all qualified candidates. The Center for Career & Professional Development (CCPD) offers on-campus recruitment schedules during Fall and Winter terms.  Employers may post their positions at no charge and select candidates based on position criteria. Interviews may be established through pre-selection or open application depending on the employer's hiring needs.

 

On-Campus Interviewing and Employer Office Hours

Campus interviewing is your opportunity to interview well-qualified candidates in the fields of architecture, business, engineering, science, liberal arts, education, human services and health professions. Our office will market your interview date and recruiting criteria via our online interactive interview system, campus bulletin boards, during class presentations, etc. Based on the criteria provided and the type of schedule(s) requested, candidates would respond either by submitting a resume for pre-selection or choosing an interview time slot.

For more information, contact Gene LaPouttre at 313-993-1017 or careerlink@udmercy.edu

Employer Office Hours

Take advantage of the opportunity to connect with students and be a Career Advisor for a Day. This is not meant to be a recruiting event, but instead a way to build your brand and increase your visibility on campus.

This is a great way to give back and assist students with their career exploration. Employer representatives can include recruiters, partners, managers or Detroit Mercy alumni.

The office hours are located in the CCPD and give students the opportunity to meet with a professional in their field of interest in a less formal, informational interview setting. Office hours are generally held for a three-hour period, Wednesdays through Fridays. The CCPD staff will handle scheduling students for appointments (30 minutes or less) or, if requested by the employer, can advertise the visit for students to participate on a walk-in basis.

Requests should be made four to six weeks in advance if possible, and approvals will be granted on a first-come, space-available basis. Interested employers should send an email to Gene LaPouttre at careerlink@udmercy.edu and include the following information:

Preferred date and time frame (three hours or more-Wednesdays through Fridays)
Any preferred criteria for students (e.g. major, year in school, etc.)
Names/titles of organization representatives
Preference for seeing students who are scheduled or on a walk-in basis
Preferred length for each meeting (15-30 minutes)

Program Highlights

Recruiters dictate their own time commitments.
Center for Career & Professional Development handles the scheduling and sends reminder emails to students.
A regular schedule of availability (during Fall and Winter Semester) is developed.

 

Center for Career & Professional Development Advisory Council

The Center for Career & Professional Development Advisory Council will provide a forum for employers and CCPD staff to engage in relevant discussions regarding a wide variety of career and employment issues. Information gathered from these discussions will contribute to the quality and impact of services and programs for Detroit Mercy students.

The Advisory Council will include representatives from a wide variety of industries which employ college graduates in Southeast Michigan. This board will meet at least twice each year on the Detroit Mercy campus. Council meeting topics may include current economic and business trends, skills needed by new college graduates, internship programs, marketing to today's young adults, etc.

Detroit Mercy faculty members and other university staff (from related areas) may interact with Council members while they are on campus.

Expectations from Advisory Council members

Post available jobs and internships that your organization has in our TitanCareerLink job posting system.
Participate in at least one event per year (e.g. Career Fair or On-Campus Recruiting).
Be open to conducting class presentations to promote your organization and share work world information with students.
Be available for referrals from our staff such as opportunities for students to conduct informational interviews with you.
Be willing to take part in the "Recruiter-In-Residence" program.
Attend scheduled Employer Advisory Council meetings (held twice per year) or send a substitute.
Report any hires from Detroit Mercy so that we may celebrate our students' achievements.
Provide industry information to share with faculty.
Be open to hosting a site visit with your organization, which may include students and faculty.