October 1-2, 2021

Please revisit this site to see updated information in the coming months.
University of Detroit Mercy will celebrate Homecoming Oct. 1-2, 2021. Join in Fall Festival activities as you reconnect with the University through two exciting days filled with food, fun and celebrations.
Attendees will enjoy several exciting activities such as awards, presentations, reunions, sports fun, a tailgate, bonfire, a drive-in movie and so much more.
Homecoming is open to students, alumni, friends, family, faculty, staff and the community. Check out Homecoming 2021 events below and join us on  Facebook and Instagram for important updates and announcements.
All activities are free unless indicated with an *asterisk.
Friday, Oct. 1
Details about each activity are subject to change so please look for additional information, updates and registration links throughout the summer.
School of Dentistry's Continuing Education Course
9 a.m. - 1 p.m.
Opioid and Controlled Substance Awareness Training for the Dental Team. This course is designed to assist the dental healthcare provider in their treatment of patients with dental pain using opioid and non-opioid analgesics.  Participants will gain knowledge of ADA recommendations for best practices while prescribing opioids for dental pain. Dental course information and registration .
Hoop Night in the D - CANCELLED
6 - 7:30 p.m. – Calihan Hall
Get a first look at the University of Detroit Mercy men's and women's basketball teams. - CANCELLED
Alumni Achievement Spirit Awards

*
6:30 - 9:30 p.m. – Henry Ford Museum
These awards were established to honor our distinguished graduates who have excelled in their chosen professions, demonstrated leadership and have been active in service to their communities. We will salute our 2021 recipients at an awards dinner surrounded by their close family and friends.
➠  Spirit Awards Tickets
McLean Lecture
7 - 9 p.m.
The Department of Chemistry & Biochemistry presents the 5th Annual John A. McLean, Jr. Lecture. 
Dr. Renã Robinson (pictured right) will speak on High-throughput 'Omics to Advance Equity in Alzheimer's Disease.' You must register for this Zoom event by Sept. 30. Admittance to this online session will be closed at 7:10 p.m. that night.
Titan Tailgate and Bonfire
7:15 - 9 p.m. – Parking Lot G
Celebrate all Titan athletic teams while enjoying music and refreshments and the warm glow of a bonfire.
➠ Homecoming Registration

Outdoor Movie – "Back to the Future"
8:30 - 10 p.m. – Titan Field and Parking Lot F
Spend time with your family and friends while enjoying an outdoor viewing of this cinematic classic. 
You have the choice of watching this all-time classic from the comfort of your car or stretched out on the grass of Titan Field. Popcorn and drinks available for purchase.  (Bring your own blanket or chair for your viewing comfort).
➠ Homecoming Registration

Saturday, Oct. 2
Details about each activity are subject to change so please look for additional information, updates and registration links throughout the summer.
Men's Lacrosse Alumni Game
9 - 11 a.m. – Titan Field

Tour de Titan Bike Ride

*
10 a.m. - Noon

Join all levels of cyclists for a ride showcasing the neighborhoods adjacent to Detroit Mercy's McNichols campus. Registration fee required.  ➠ Homecoming Registration
Forensic Forum Reunion
11 a.m. - 1 p.m. – Briggs Building 
Detroit Mercy will be hosting its first Forensic Forum Reunion for alumni. Chuck Dause, former chair of the Speech and Communications Studies Department will be the special guest. Hear about plans for the future and a new project on the horizon.
➠ Homecoming Registration
KBG Reunion Lunch

*
12 - 2 p.m. – Architecture Exhibition Space
➠ Homecoming Registration

Alumni Lunch & Learn
1 - 3 p.m. – McNichols Library
Over lunch, hear unique stories about Detroit Mercy followed by a tour of the newly updated Library Archives.
➠ Homecoming Registration
CHP Celebrating 80 Years of Mercy
1 - 3 p.m. – CHP 124
Join our key note speaker and open house. You may also watch the speaker via Zoom.
➠ Homecoming Registration  
Communication Studies Open House
2 - 3 p.m. – College of Liberal Arts & Education
Meet the College of Liberal Arts & Education's Dean Mark Denham, connect with friends and faculty and see the future home of the Center for Communication Studies.
➠ Homecoming Registration 
Becoming A Better U
Personal Development Workshops
1 - 3 p.m.
➠ Homecoming Registration

The Art of Personal Branding
by Detroit Mercy's Career Services Team
Learn new and innovative ways of creating your own personal brand by using the most current technology options.
Theatre Workshop - Body Electrics
Curious about how body energy can impact your presentation or performance? Professor Emeritus Dr. Arthur Beer will demonstrate how to tap your body energy to create dynamic moments.
 
Finding Value in Your Home
by Catholic Alliance Credit Union
Experts share new tips and techniques of finding untapped value in your home.

Taking and Editing Pictures with your Phone
by Detroit Mercy students
A hands-on lesson from Detroit Mercy Admissions 'social media team on how to get the most out of your phone's camera.

Estate Planning and Pitfalls 101


Learn the basics of estate planning and solving estate issues from Diana P. Moack, Attorney in Estate Planning, Probate and Trust Administration, Partner at Pugh Moack, PC.



Alumni Softball Tournament
2 - 6 p.m. – Detroit Mercy's Buysse Ballpark
Watch as teams formed by various alumni groups come together to compete for the coveted "Alumni Softball Champions" title.
If you are interested in forming a team of 10-15 players, or being plugged into an existing team, email Angelina Jaroszewski, assistant director for Alumni Relations, at vestaj@udmercy.edu.
Men's Soccer Alumni Game
3 - 5 p.m. – Titan Field
Taping of "Ask The Professor"
3 - 4 p.m. – Sacred Heart Square
Detroit Mercy Fall Festival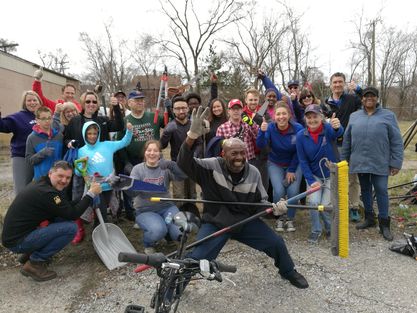 3 - 7 p.m. – Sacred Heart Square
Join us on the McNichols Campus for a day filled with fun activities, food and celebrations. There is something for the whole family to enjoy. Activities include Model T car rides, casino games ($100 gift cards to the top earning alumnus or guest and the top earning student), bubble soccer, inflatables, rock wall, beer and wine tent * ,  Arts & Scraps craft tent, scavenger hunt,  American Medallic Sculpture Association Exhibit and CLAE Communications Studies Open House. Food trucks * include Chicken Shack, Crispellis and Motor City Sweet Treats.
Cost of admission to the festival is a non-perishable food item or personal hygiene product for the University's food pantry.
➠ Homecoming Registration
Mass
4 - 5 p.m. – St. Ignatius Chapel

5 - 8 p.m. – Architecture Exhibition Space
Reunite with your classmates, enjoy a delightful dinner and hear some University updates from President Antoine M. Garibaldi, Ph.D. You will also be presented with your Golden Jubilee pin following dinner. Campus tours held exclusively for you and your classmates will be available before dinner. Register for the Golden Jubilee Reunion *
Titan Slam – Monologue Competition Finals
5 - 6 p.m.
Join us for our second annual Titan Slam – Monologue Competition where students and alumni submit, in advance, monologue performances and compete for cash prizes. Only the top 10 performances will perform at homecoming.
➠ Homecoming Registration
Athletics Alumni Tent
6 - 8 p.m. – Titan Field
For former student athletes.
Detroit Mercy vs. Oakland Men's Soccer game
7 p.m. – Titan Field