Begin your higher education journey at a school where you're valued as an individual and empowered to succeed. We'll support you in your coursework and the career you embark on after graduation.
You won't find other schools like Detroit Mercy. Here, you'll have access to:
Small classes
Personalized attention from your instructors
Opportunities to put your skill to the test working with our community.
As an institution founded on the Jesuit and Mercy values of faith, service and inclusion, we offer an exceptional and affordable learning experience to prepare you for success. Visit Financial Aid for details. Our beautiful and secure McNichols campus is located about 10 minutes from vibrant downtown Detroit. Check out our Virtual Tour to see for yourself!
Discover career and internship opportunities and learn essential job-hunting skills at our Center for Career and Professional Development. With our help, find and excel in a rewarding job after graduation!
It all begins when you apply for admission.
How to Apply to University of Detroit Mercy
Instructions
Applying for admission to Detroit Mercy is easy. We offer early action and regular admission plans. 
For both plans, you must submit the following materials as a freshman applicant:
Your high school transcript
A writing sample of at least 250 words on a topic of your choice
A letter of recommendation
Your ACT or SAT scores, if you are not choosing the test-optional application
Some programs may have other specific requirements. Check your desired program's page or speak with an admission counselor to confirm you have the needed materials.
Deadlines
Admission applications received after these deadlines will be considered on a space-available basis. The 7-Year Dental and 5-Year Physician Assistant programs have limited capacity. Please apply early if you are interested in these accelerated tracks.
Admission application deadlines

| Admission Plan | Application | Notification | Your Reply |
| --- | --- | --- | --- |
| Early Action | November 1 | December 1 | May 1 |
| Regular Admission | March 1 | Rolling | May 1 |
| Scholarship Priority | December 1 |   | May 1 |
| Regular Admission: 7-Year Dental | January 15 | March 1 | April 1 |
| Regular Admission: 5-Year PA | January 15 | March 1 | April 1 |
Early Action Admission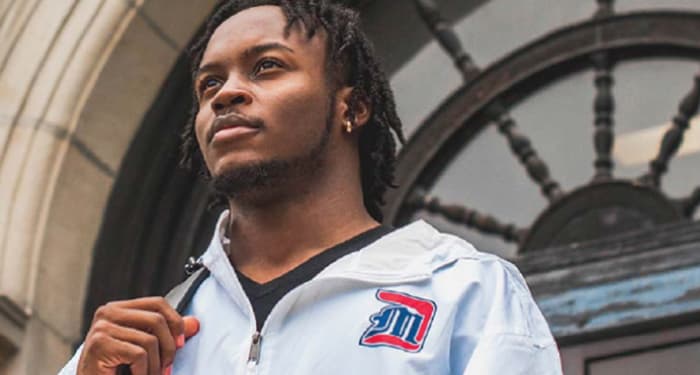 Apply with early action and receive a non-binding response sooner. You can also apply to more than one early action college. If accepted, you can choose to take the offer immediately. Or you can wait until the regular reply date of May 1. You can also choose to decline the offer.
Regular Admission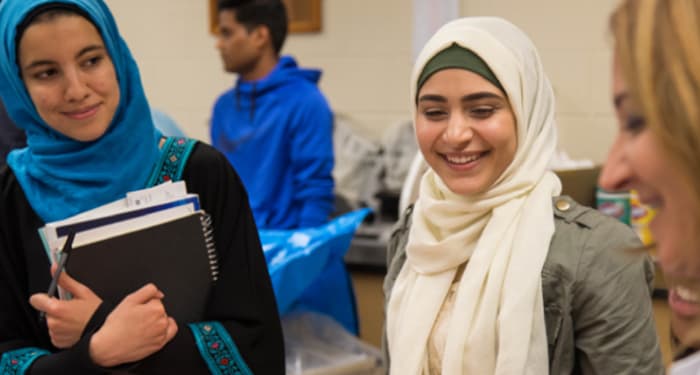 Take your time creating the strongest application possible and submit your best academic credentials. With regular admission, we consider the first semester grades of your senior year when reviewing your academic standing. Notification of your acceptance is provided on a rolling basis. You'll hear from us once a decision about your application has been made.
At Detroit Mercy, we know there's more to you than just your test scores. Maybe you're an athlete or an artist, or you're working to make your community a better place for all. The bottom line is that you're much more than what your SAT scores reveal.
That's why we're proud to offer test-optional admission. That means as a freshman applicant, for most programs, you have the choice to submit your standardized test scores – or not. Instead, we opt to focus on both your academic record and qualities like:
motivation
leadership
community engagement
commitment to social justice
We value taking the time to get to know you during the application process. That way, we'll be able to better serve and guide you to the programs where you're most likely to thrive.
Test-Optional Admission FAQs
 

Am I still able to submit my test scores if I want to?

You may submit your SAT or ACT scores if you think they represent a positive component of your academic background.

 

How do I inform you that I would like to apply test-optional?

As you begin filling out your Detroit Mercy application, you'll notice a question about test-optional admission. Simply answer "yes" for test-optional evaluation. Some programs will continue to require a standardized test as part of the admission process.

 

Which programs do not offer a test-optional admission plan?

The following accelerated program does not offer test-optional admission:

5-Year Physician Assistant

 

Will I be considered for an academic scholarship if I don't submit a test score?

Test scores are not required for scholarship consideration.

 

Can I apply test-optional as a student-athlete?

Yes, student-athletes are not required to submit test scores for admission consideration. Standardized test scores may be required for NCAA eligibility. Speak with your coach to learn more about your eligibility criteria.

 

As an international student, do I need to submit a standardized test score?

International students don't need to submit an SAT or ACT score for most undergraduate programs. though you may choose to do so. If English isn't your native language, an English proficiency test score may be required for some programs.