Create Detroit's College Town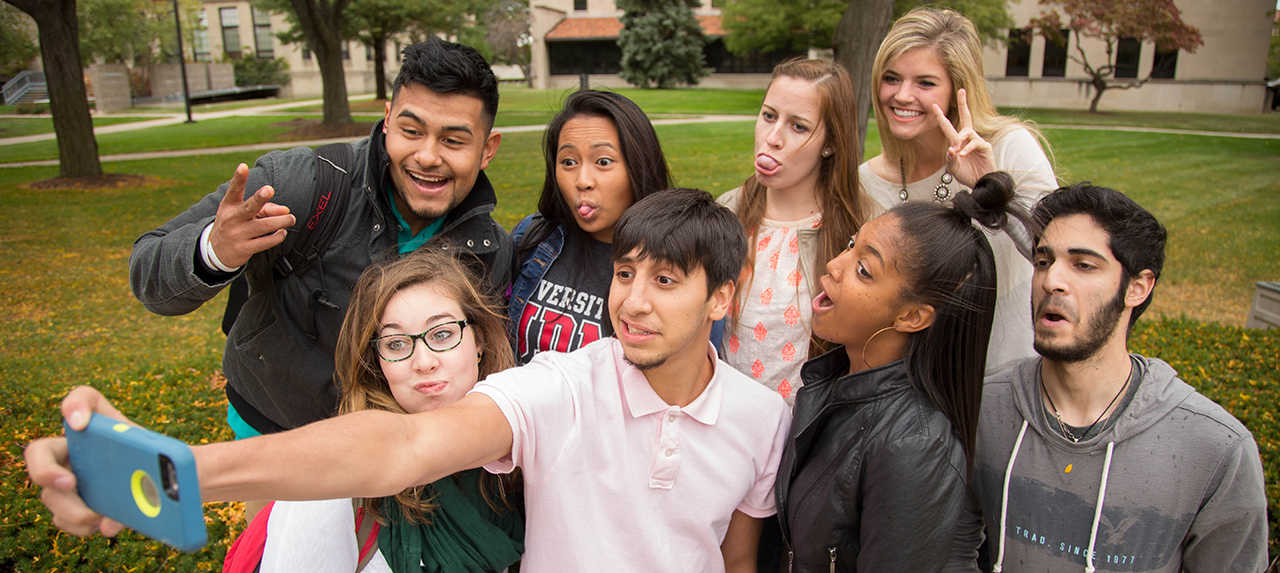 Goal 1: Create Detroit's "College Town"
Detroit Mercy will enhance the student experience and the University's standing in the region through a recommitment to the improvement of our facilities and programming.
Achieving our institutional mission requires a commitment to serving our local urban community and providing an outstanding context where our students and staff can live and grow together, integrating all aspects of development. The concept of embracing and enhancing the place you are is important in the Mercy and Jesuit traditions. According to Catherine McAuley, "every place has its own particular ideas and feelings, which must be yielded to when possible." Ignatian spirituality places great emphasis on discerning God's presence in the everyday activities of ordinary life "in the world."
As the city of Detroit's premier private university, Detroit Mercy envisions a vibrant collegiate environment with inspiring physical spaces that support student engagement. There is a unique and timely opportunity to extend the "college town" atmosphere by helping to enhance the quality of life in the surrounding University District and Live6 Alliance neighborhoods by contributing to their attractiveness.
Strategy 1.1: Enhance student engagement
All current and future extracurricular and cocurricular student services and programs will be evaluated by a team directly affiliated with student programming of all types, such as the Dean of Students, Director of Residence Life, and Director of University Recreation, along with robust student input, to create a comprehensive improvement plan for student activities, services, and engagement.
Strategy 1.2: Improve student-centered facilities
In order to attract and retain students, the physical environment must create the feeling that Detroit Mercy's campus is a place you want to be and a place you want to stay. To ensure that the quality of life for students is enhanced and that fiscal resources are effectively utilized, all facility enhancements should be planned and designed with significant end-user participation and all investments in facilities should be prioritized. 
Strategy 1.3: Connect to and enhance the surrounding community
In addition to improving Detroit Mercy's physical environment to foster community participation on campus, the University has a unique opportunity to leverage investment occurring in the surrounding neighborhood by extending the atmosphere of Detroit's "College Town" beyond the campus. Priority should be given to this once-in-a generation opportunity for Detroit Mercy to be an active partner in the development of the surrounding neighborhood.
Key Performance Indicators
Number of students participating in all extra-curricular activities
Number of students participating in all co-curricular activities
Amount of funding committed to capital improvements related to student housing 
Amount of funding committed to general campus-wide physical improvements
Number of community members participating in events on campus
Number of students engaging with businesses and events in the surrounding community
Student satisfaction with campus facilities
Student satisfaction with student life
Action Plans
Provide 24/7 Student Life.
Include community events.
Enhance dining options.
Create a comprehensive mobility plan.
Create a comprehensive master calendar/event app.
Adopt a sustainable campus initiative.
Improve social and 'intellectual commons' spaces.
Improve student housing and support spaces.
Create multi-purpose event spaces.
Enhance exterior green spaces.
Create a Titan Athletic Village.
Enhance the McNichols campus perimeter & Fitzgerald greenway connection.
Engage local businesses.
Increase communication with surrounding community.
Incorporate Detroit in orientation programs.