Joseph Weglarz
Lecturer II in Economics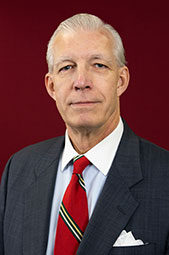 Contact Info: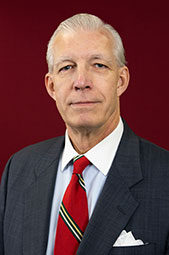 Areas of Expertise:
Comparative Economic Analysis
Economic Ideas
Economics
Equity and Bond Market
Financial Planning
History of Financial Markets
International Economics
Investments
Money in Capital Markets
Stock Market
Stock Market Analysis
U. S. Economy
Degrees
M.B.A., Wayne State University
B.A., Oakland University
Biography
Joseph Weglarz comes to Detroit Mercy from Walsh College, where he was an assistant professor of finance and economics, director of the Master of Science in Finance program, center director of the Walsh College Center of the Michigan Council on Economic Education (MCEE) and Director of the Walsh College Certified Financial Planner (CFP) program. Weglarz has extensive experience in the securities industry at three Wall Street brokerage firms as an investment advisor and portfolio analyst.
He is the editor of the popular A Student's Guide to Economics and is currently working on a history of economic thought. He is also center director of the Detroit Mercy Center of the Michigan Council on Economic Education (MCEE). His research interests are in the areas of economic history, the history of economic thought, monetary theory and the development and importance of financial markets.
Weglarz holds a Bachelor of Arts from Oakland University and an M.B.A. from Wayne State University. He joined the University faculty in 2007. His most recent presentation, "The Entrepreneurial Mind of George Washington" was delivered virtually at the Thirty-Third Annual Teaching Economics Conference at Robert Morris University in Pittsburgh, Feb. 25, 2022.
 

Courses Taught at University of Detroit Mercy

ECN 1000 (Introduction to Economics)
ECN 2950 (Microeconomic Principles)
ECN 2960 (Macroeconomic Principles)
ECN 3150 (Intermediate Microeconomics)
ECN 3050 (Money and the Financial System)
ECN 3580 (Money and the Capital Markets)
ECN 4400 (Economics of the Public Sector)
ECN 3550 (History of Economic Thought)
ECN 3850 (Comparative Economic Systems)
ECN 3950 (Directed Studies)
ECN 4160 (Advanced Money and Capital Markets)
ECN 4350 (Economic History of the United States)
ECN 4660 (International Finance)
ECN 4990 (Senior Seminar)
ECN 5100 (Analysis of Economic Enterprises)
ECN 5300 (Economic Ideas in Perspective)
ECN 5400 (Financial Economics)
ECN 5450 (Economics of the Public Sector)
ECN 5460 (Money and the Capital Markets)
ECN 5350 (Contemporary Economic Systems)
ECN 5640 (Practical Issues in Financial Economics)
ECN 5660 (International Monetary Analysis)
ECN 5810 (Advanced Money and Capital Markets)
ECN 5850 (Seminar in Monetary and Fiscal Policy)
ECN 5950 (Directed Studies/Individual Readings and Research)
ECN 5990 (Master's Thesis)

 

Selected Publications

Weglarz, Joseph A. "Classical Economics," in Government and the Economy: An Encyclopedia, edited by David A. Dieterle and Kathleen  C. Simmons, Santa Barbara: Greenwood, 2014
Weglarz, Joseph A. "Viner, Jacob," in Economic Thinkers: A Biographical Encyclopedia, edited by David A. Dieterle, 464-65, Santa Barbara: Greenwood, 2013
Weglarz, Joseph A. "Mises, Ludwig von," in Economic Thinkers: A Biographical Encyclopedia, edited by David A. Dieterle, 253-56, Santa Barbara: Greenwood, 2013
Weglarz, Joseph A. "Hayek, Friedrich von," in Economic Thinkers: A Biographical Encyclopedia, edited by David A. Dieterle, 124-27. Santa Barbara: Greenwood, 2013
Heyne, Paul. A Student's Guide to Economics. Edited by Joseph A. Weglarz. Wilmington, DE: Intercollegiate Studies Institute, 2000

 

Conference Presentations

His most recent presentation, "The Entrepreneurial Mind of George Washington" was delivered virtually at the Thirty-Third Annual Teaching Economics Conference at Robert Morris University in Pittsburgh, Feb. 25, 2022
"Rediscovering the Ethical Importance of Adam Smith's Theory of Moral Sentiments for a New Generation of Students" presented virtually via Google Meet at the Thirty- Second Annual Teaching Economics Conference, Robert Morris University, Pittsburgh, Pennsylvania, Feb. 26, 2021
"Antonio Rosmini's Classical Liberal Elements as found in The Constitution under Social Justice presented at the History of Economics Society Conference, Columbia University, New York, New York, June 22, 2019
"The Natural Law Tradition of Grotius, Pufendorf, Carmichael, and Hutcheson Revisited" presented at the History of Economics Society Conference, Trinity College, University of Toronto, Toronto, Canada, June 23, 2017
"Francisco Suarez on Natural Law and Sovereign Power: Reflections on his De legibus ac deo legislatore" presented at the Austrian Economics Research Conference, Auburn, Alabama, April 2, 2016 "Richard Price as Libertarian Defender of America: Reflections on his Observations," presented at the Austrian Economics Research Conference, Auburn, Alabama, March 13, 2015
"Hesiod and the Economic Significance of his Works and Days," presented at the Austrian Economics Research Conference, Auburn, Alabama, March 21, 2014
"The Scholastic Legacy of Murray N. Rothbard in the History of Economic Thought," presented at the Austrian Economics Research Conference, Auburn, Alabama, March 22, 2013
"Rothbard and the Natural Law Tradition in the works of Grotius, Pufendorf, Carmichael, and Hutcheson," presented at the Austrian Scholars Conference, Auburn, Alabama, March 9, 2012 "Aquinas and the Scholastic Theory of Wealth Revisited," presented at the Austrian Scholar's Conference, March 12, 2010
"William Douglass: Sound Money Theorist of the American Colonial Period," presented at the Austrian Scholar's Conference, Auburn, Alabama, March 13, 2009
"Bernardino of Siena: Early Defender of the Entrepreneur," presented at the History of Economics Society Annual Meeting, York University, Toronto, Ontario, June 28, 2008 "Antonio Rosmini's Proto-Austrian Elements as found in The Constitution under Social Justice," presented at Austrian Scholar's Conference, Auburn, Alabama, March 14, 2008 "Leonardus Lessius: The Oracle of the Low Countries," presented at the History of Economics Society Meeting, George Mason University, Fairfax, Virginia, June 9, 2007
"The Scholastic Elements in John Locke's Economic Thought," presented at the Austrian Scholar's Conference, Auburn, Alabama, March 16, 2007 "San Bernardino of Siena: The Defender of the Entrepreneur," presented at the Austria Scholar's Conference, Auburn, Alabama, March 17, 2006 "Leonard Lessius: The Oracle of the Low Countries," presented at the Austrian Scholar's Conference, Auburn, Alabama, March 18, 2005

 

Lecture Presentations

"Inflationary Effects on the Economy," presented on the Mildred Gaddis Radio Show (KISS-FM, 92.3) on May 29, 2022
"Inevitability of a 'Crash' and Its Lessons" presented at theUniversity of Detroit Mercy Winter Symposium entitled "State of the Union," Macomb University Center, Clinton Township, Michigan, Feb. 28, 2015
"The Importance of Economic Indicators," presented at theUniversity of Detroit Mercy Winter Symposium entitled "The State of the Union," Macomb University Center, Clinton Township, Michigan, Feb. 28, 2015
"Glimpses from the Past," presented at theUniversity of Detroit Mercy Spring Symposium entitled "The State of the Economy: Where Do We Go from Here?" Macomb University Center, Clinton Township, Michigan, April 12, 2014
"The Economic Wisdom of the Scholastics," presented at theUniversity of Detroit Mercy Fall Symposium entitled "The Economy: A Winter of Discontent," Macomb University Center, Clinton Township, Michigan, Oct. 2010
"Classic Investment Strategies," presented at the University of Detroit Mercy Spring Symposium entitled "State of the Market," Macomb University Center, Clinton Township, Michigan, April 17, 2010
"Some Lessons from Economic History," presented at theUniversity of Detroit Mercy Spring Symposium entitled "State of the Market," Macomb University Center, Clinton Township, Michigan, May 30, 2009
"The Winners and the Losers," presented at the University of Detroit Mercy Fall Symposium entitled "American Economy in Crisis," Macomb University Center, Clinton Township, Michigan, Nov. 1, 2008 
"The Winners and the Losers," presented at theUniversity of Detroit Mercy Fall Symposium entitled "American Economy in Crisis," Macomb University Center, Clinton Township, Michigan, Nov. 1, 2008
"The Transformation Revolution in Michigan," presented at the University of Detroit Mercy Spring Symposium entitled "State of the Michigan Economy," Macomb University Center, Clinton Township, Michigan, April 8, 2008
"Prudence and the Stock Market," presented at the University of Detroit Mercy Winter Symposium entitled "State of the Economy," Macomb University Center, Clinton Township, Jan 19, 2008

 

University of Detroit Mercy Master's Thesis Advisorships

"The Production of Law: Towards a Capital Law Theory" by Christopher R. Sauerwein, submitted in partial fulfillment of the requirements for the degree of Master of Arts in Economics (University of Detroit Mercy), May 3, 2021
"Automatic Stabilizers in the Context of Modern Monetary Theory" by Maurice Weeks, submitted in partial fulfillment of the requirements for the degree of Master of Arts in Economics (University of Detroit Mercy), May 3, 2021
"Debt Monetization by States and Central Banks: A Brief History and an Outline of the Theory" by Nathaniel Edmands, submitted in partial fulfillment of the requirements for the degree of Master of Arts in Economics (University of Detroit Mercy), March 28, 2015

 

Memberships, Associations and Affiliations

Member, History of Economics Society (HES)
Member, Detroit Economic Club (DEC)
Member, American Economic Association (AEA)
Member, American Finance Association (AFA)
Member, Financial Planning Association (FPA)
Program Director, University of Detroit Mercy Center for Economic Education, Michigan Council on
Economic Education (MCEE)
Monitor and Faculty Advisor, University of Detroit Mercy Economics Club
Faculty Liaison, Intercollegiate Studies Institute (ISI)
Member, American Association of Individual Investors (AAII)
Member, American Classical League (ACL)

 

Honors and Awards

Crystal Apple Award (2009) from the Michigan Council on Economic Education (MCEE) recognizing significant contributions in furthering higher education in Michigan