Ablaye Camara
Assistant Professor of Economics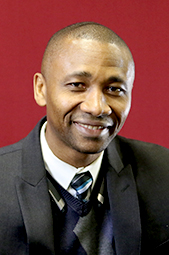 Contact Info: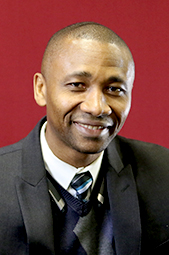 Labor Economics
Health Economics
International Economics
Degrees
Ph.D., Wayne State University
M.A., Economics, University of Detroit Mercy
MBA, University of Detroit Mercy
B.A., Economics, University of Detroit Mercy
Biography
Ablaye Camara teaches Microeconomics, Macroeconomics, International Monetary Analysis, Business Forecasting and Advanced Statistics for Data Analytics. Camara has been published in the Journal of Strategic Innovation and Sustainability. His research focuses on China's strategic international economic policies and he is currently working on the updates and influences of the "China Going-Out Policy." Camara holds a Bachelor of Arts with a major in Economics, a Master of Arts in Economics and a Master of Business Administration from University of Detroit Mercy, and a doctoral degree (Economics) from Wayne State University.
 

Referred Journal

Camara, Ablaye (2nd author; Lin, Yu Peng), "Network Effect as a Competitive Edge: What have we learnt from the literature?", Journal of Strategic Innovation and Sustainability, Vol.15(7), 2020

 

Capstone Projects

Prediction Model of Second-hand Automobile Price

Ruijia Du; Ablaye Camara (Advisor)

Abstract

With the rapid development of the automobile industry, the new car transaction market is constantly becoming saturated, while the second-hand car transaction market continues to develop due to its price and other advantages, occupying the mainstream market. As a large number of second-hand car transaction data floods people's vision, the estimation methods and prices of second-hand cars are constantly changing. The project aims to rationalize the price of second-hand cars through data analysis and provide a reference for second-hand car transactions.

Big Data Collection and Development of Forecast

Ningxuan Chen; Ablaye Camara (Advisor)

Abstract

Now we are in the era of big data, data collection, storage, sorting and application of various technologies have become mature. The concept of data has become more important in modern business management.

More and more companies are realizing that data analysis is an important tool to help them understand the past and achieve long-term growth in the future.

Not only do many companies have their own data analysis engineers, but now the number of third-party data service companies is increasing and the quality of service is improving.

Letting the data speak for itself is an important tool for winning the future.

The goal of this capstone project is to analyze the company in the past year to obtain the development forecast for the next year.

The first step is to collect various data of the company over the past year, such as procurement data, business growth level, human resources allocation, capital use, company per capita output value, customer quality and development potential.

At the same time, various data of the industry under the overall environment are collected, such as the trend of the industry change, the opportunities and challenges faced by the industry. With the help of data analysis to get the forecast results, the company's existing problems and future development plans to put forward opinions.

Yelp Rating System

Jacob Thurston, Ablaye Camara (Advisor)

Conclusion

In this analysis, I looked at 2 potential ways for providing secondary ratings to make it easier for Yelp users to select between many different restaurants of the same cuisine – a rating that gives more weight to reviewers who have reviewed other restaurants of the same cuisine, and an "Immigrant Rating" of those with Yelp user names that suggest they might have ethnic expertise with that cuisine.

The Forecast of Gold Price Trend Based on Data Analysis

Cheng Jin Sun; Ablaye Camara (Advisor)

Conclusion

The results show that There is a positively correlation between silver prices and gold prices, Gold is negatively correlated with the other three variables (Crude oil prices, United States inflation rates and DXY).

 

Classes Taught

Microeconomic Principles, Macroeconomic Principles
Money and the Financial System
Intermediate Microeconomics
Intermediate Macroeconomics
Advanced Micro, Advanced Macro
International Money and Finance
International Monetary Analysis
Public Finance, Financial Economics
Economic Analysis of Enterprises
Analysis of Economic Conditions
Business Forecasting
Introductory Statistics
Basic Algebra
Elementary Algebra
Resource Economics
Comparative Economic Systems
Money and Capital Markets

 

Volunteer Work

Free Tutoring for Adult-Students and Families
Community Service: Guinea Community in Michigan.
Coaching Soccer: Youth-Adult.

 

Extra-Curricular Backgrounds and Awards

Athletics

University of Detroit Mercy Men's Soccer, 2002 - 2004

Scholar Athlete of the Year, 2001
All Newcomer Team, 2001
Academic All American, 2002, 2004
Arthur Ashe Award, 2004
MVP Offensive Player of the Year, 2002, 2003, 2004
Dad Butler Award, 2004
1st team All-League, 2002, 2003, 2004
President's Award, 2004

Detroit Arsenal Football Club, 2002 - 2006

Season 1, 2002
Season 2, 2003
Season 3, 2004
Golden Boot winner, Final's MVP, 2005
Season 4, 2005
Athletics Hall of Fame Induction University of Detroit Mercy, 2020

 

Conferences and Presentations

Jan. 28, 2023 - Ablaye Camara was featured in Detroit Table Talk discussing group economics.
Watch the video on Facebook.