Christopher Rakovalis
Senior Adjunct Instructor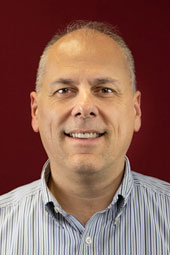 Contact Info: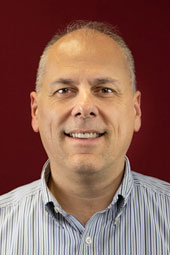 Degrees
B.A., Logistics, Wayne State University
M.B.A., University of Detroit Mercy
M.A., Financial Economics, University of Detroit Mercy
Biography
Chris Rakovalis was born and raised in Detroit, Michigan. In 1991, he finished his undergraduate degree in logistics from Wayne State University in Detroit. At Detroit Mercy he finished his Masters of Science in Business Administration in 1996, and then he attained a Masters of Arts in Financial Economics in 2008.
Rakovalis has held management and supervisory positions at various logistics firms. Most recently, since 1997, he had held several positions at Ford Motor Company in Dearborn, Michigan. Currently, he is a certified Six Sigma BlackBelt and inventory planning specialist supervisor at Ford where he oversees operations of two manufacturing facilities in metro Detroit.
His teaching career encompasses traditional classroom instruction at Henry Ford Community College in Dearborn, Michigan since 2004, where he has taught macro and micro economics classes, as well as Detroit Mercy, since 2008, having taught economics courses, such as micro, macro, international, fiscal and monetary policy, labor economics, and public finance.