Anne Kohnke
Associate Professor of Cybersecurity
Director, Detroit Mercy Center of Cyber, Security & Intelligence Studies
Principal Investigator, Center of Academic Excellence in Cyber Defense Program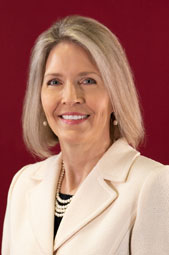 Contact Info: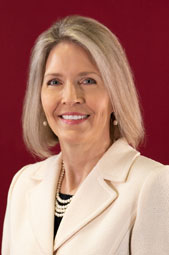 Cybersecurity
Risk Management
Digital Forensics
Computer Networking
Degrees
Ph.D., Benedictine University
MBA, Lawrence Technological University
Biography
Anne Kohnke is an associate professor of cybersecurity in the Department of Cybersecurity & Information Systems. After a 25-year career in information technology (IT), Kohnke transitioned from a vice president of IT and chief information security officer position into full-time academia. Prior to joining Detroit Mercy, Kohnke was a tenured associate professor at Lawrence Technological University, where she taught technical IT and cybersecurity courses.

As principal investigator of the CAE-CD, Kohnke works with the National Security Agency's national CAE Program Management Office and serves as the Co-Chair of the national CAE-CD Community of Practice, a member of the Evidencing Competency Working Group #1, a member of the Evidencing Competency Rapid Development Competency Statement Group and serves as a peer-reviewer and mentor to other CAE-CD schools. Kohnke also serves on the Metro-Detroit Vehicle Cybersecurity Institute Board of Advisors led by the University of Detroit Mercy Vehicle Cyber Engineering (VCE) Programs.
Her research is focused in cybersecurity, risk management, cybercrime and police reform. Kohnke teamed up with the Criminal Justice Department and was recently awarded a grant to oversee and author findings of several policing reform projects with police jurisdictions in and around the Detroit area. She has co-authored six books and several journal articles in the cybersecurity and risk management discipline.
Since 2016, Kohnke has been instrumental in the recertification efforts of the Center for Academic Excellence in Cyber Defense (CAE-CD) at Detroit Mercy, and currently serves as the director of Detroit Mercy's Center for Cyber Security & Intelligence Studies and is the principal investigator for the National Security Agency (NSA) and Department of Homeland Security (DHS) Center of Academic Excellence in Cyber Defense (CAE-CD) Program.
Kohnke earned her Ph.D. from Benedictine University, and an MBA from Lawrence Technological University. She joined the University in 2019.