Anne Kohnke
Associate Professor of Cybersecurity
Principal Investigator, Center of Academic Excellence in Cyber Defense Program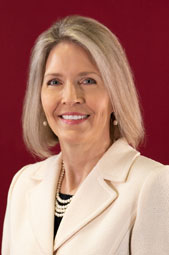 Contact Info: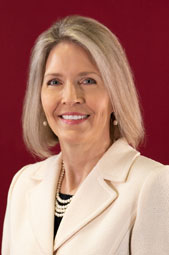 Cybersecurity
Risk Management
Digital Forensics
Computer Networking
Degrees
Ph.D., Benedictine University
MBA, Lawrence Technological University
Biography
Anne Kohnke is an associate professor of cybersecurity in the Department of Cybersecurity & Information Systems. After a 25-year career in information technology (IT), Kohnke transitioned from a vice president of IT and chief information security officer position into full-time academia in 2011. Kohnke was a tenured associate professor at Lawrence Technological University where she taught technical IT and cybersecurity courses. She has served on numerous committees and assisted in the efforts to achieve AACSB accreditation.
Kohnke brings her industry experiences into the classroom and designs experiential learning assignments for students around real-world work scenarios to help build conceptual, analytical and critical thinking skills. Kohnke's research is focused in the area of cybersecurity, risk management, threat modeling and mitigating attack vectors. She has recently co-authored six books in this field of study.
In 2016, Kohnke was instrumental in the recertification efforts of the Center for Academic Excellence in Cyber Defense (CAE-CD) at Detroit Mercy and plans to lead the certification efforts of the bachelor's and master's degree programs. She also serves as the principal investigator for the Department of Homeland Security and National Security Agency CAE-CD Program.
Kohnke earned her Ph.D. from Benedictine University, an MBA from Lawrence Technological University and is pursuing a Master of Science in Information Systems and Technology at University of Michigan Dearborn.