Lauren Rinke
Director, The Writing Center
Adjunct Instructor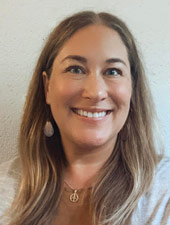 Contact Info: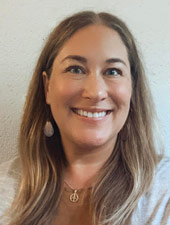 Areas of Expertise:
Writing & rhetoric pedagogy
First-year & developmental writing
Supervised study & tutoring
Curriculum development
Online learning
Editorial project management
Literature & film studies
Degrees
M.A., English Literature, Oakland University
B.A., English & Film Studies, Michigan State University
Biography
Lauren Rinke has been working in higher education since 2009, with experiences at Oakland University, Washtenaw Community College, Baker College, and Wayne County Community College. She is also the Director of the Young Authors Day Camp at Cranbrook Schools. Before working in education, Lauren was the Textbook Development Manager for a local educational publishing company. She lives in Clarkston with her husband and two children.
 

Projects and Publications

inclusive Teaching Practices for the Writing-Intensive Classroom, Lilly Conference (2019)
Inclusive Teaching Practices - WRT Department Spring Seminar (2019)
Instructional Methods for Students with ASD - The Writing Process and Beyond, Lilly Conference (2017)
Video Pedagogy and Teaching for Transfer across Media, Panelist, CCCC (2017)
Metacognition and Mindfulness: Promoting Self-Awareness, Focus, and Calm in First-Year Classrooms, Lilly
Conference (2016); Great Lakes Regional Student Success Conference (2017)
English Program Mentor, Department of English, Oakland University (2012-2015)
"Constructing a Solid Piece of Writing: Peer Review in the Composition Classroom" (2012)
Using Advertisements in the Composition Classroom, Side by Side Symposium (2011)

 

Awards and Affiliations

WRT Placement Task Force Committee, Oakland University (2020-present)
Student & Community Engagement Award, Dept. of Writing & Rhetoric, Oakland University (2020)
Recipient, CETL Teaching/Research Grant; Diversity & Inclusion Practices; Oakland University (2019)
Oakland University Teaching Excellence Award; Nominee (2019)
Professional Development and Conference Planning Committees, Dept. of WRT, Oakland University (2018-2019)
Teaching Excellence Award, Department of Writing & Rhetoric, Oakland University (2017)
National Council for Teachers of English (NCTE) Member (2012-present)
First-Year Writing Committee, Department of Writing & Rhetoric, Oakland University (2017-2018; 2020-2021)