Nour Lyon
Assistant Professor
Clinical Coordinator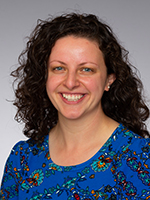 Contact Info: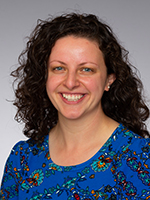 Areas of Expertise:
Surgery and Primary Care
Patient Evaluation Practicum
Degrees
Master of Science in Physician Assistant Studies, University of Detroit Mercy
Bachelor of Science in Biology, University of Detroit Mercy
Biography
Assistant Professor and Clinical Coordinator Nour Lyon graduated from the 5-year PA program at University of Detroit Mercy in 2012. She worked in cardiothoracic and vascular surgery for multiple years before switching roles to the outpatient setting, where she currently holds a position in a pre-operative clinic.
She returned to Detroit Mercy as an assistant professor in 2021.
Currently, Lyon assists with teaching the Patient Evaluation Practicum course and provides support for other courses in her area of expertise. Lyon also enjoys giving back by volunteering her time to serve in the city of Detroit and surrounding communities.