Amy Dereczyk
Associate Professor
Chair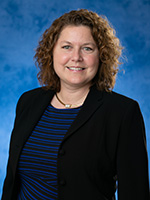 Contact Info: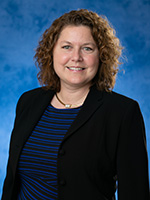 Areas of Expertise:
Physician Assistant Education
Physician Assistant Issues
Degrees
M.S. from the Physician Assistant Program of University of Detroit Mercy
Biography
Amy Dereczyk is an Associate Professor and Chair of the Physician Assistant program. Dereczyk also teaches Diagnostics and Therapeutic Procedures. She an alumnus of Detroit Mercy's Physician Assistant Program with her background being in Emergency Medicine. Dereczyk has made numerous trips to Africa to work in a clinic in rural Nigeria. She has received several grants from the Physician Assistant Foundation to support this clinic. Her interests are in serving the underserved both locally and internationally. She has been at Detroit Mercy since 2008.