Thomas V. Fockler
Associate Professor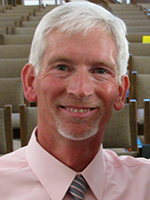 Contact Info: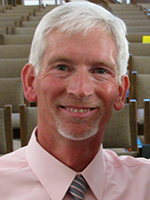 Areas of Expertise:
Healthcare finance, management and policy
Healthcare Reform
Degrees
Doctor of Health Administration, Central Michigan University, 2009
Master of Business Administration, Wayne State University, 1993
Bachelor of Science in Business Administration, Central Michigan University, 1986
Biography
Dr. Thomas V. Fockler is an associate professor in University of Detroit Mercy's College of Health Professions. Prior to joining Detroit Mercy, he served as the administrator for Public Health Administrative Services, Oakland County Department of Health and Human Services/Health Division for 12 years. His position at the Oakland County Health Division entailed responsibility for direct oversight of the business and infrastructure functions of the Health Division, including program evaluation, finance, budgeting, personnel, payroll, purchasing, facilities and information technology. Dr. Fockler also had programmatic responsibility for the Dental and Emergency Preparedness programs at the Health Division, and managed the Jail Inmate Clinic, X-Ray, and Laboratory programs.
 

Areas of Research

Dr. Fockler's research interests include identification and study of the determinants of programmatic, institutional and system performance within public and private healthcare settings. These determinants include finance, manager preparation, leadership styles and the effects of a public or private enterprise environment.