Michael P.  Dosch
Associate Professor
Chair, Nurse Anesthesia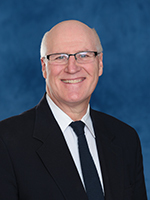 Contact Info: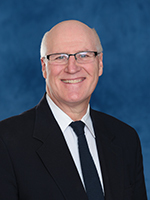 Areas of Expertise:
Anesthesiology
Anesthesia Gas Machine
Applied Physics
Thoracic Anesthesia
Volatile Anesthetics Attrition
Computer-Based Testing
Degrees
Ph.D., College of Education, Wayne State University
M.A., Mercy College of Detroit
B.A. in Psychology, University of Michigan
Biography
Mike has directed the program since 1991. He holds an RN diploma from Mercy School of Nursing of Detroit, a B.A. from the University of Michigan, an M.S. from Mercy College of Detroit, and a Ph.D. from Wayne State University. He teaches the anesthesia gas machine, volatile anesthetic pharmacology, physics, and thoracic anesthesia. He is active in service to his profession including as a member of the Editorial Advisory Board of the AANA Journal, a member of the National Certification Examination Committee of N.B.C.R.N.A., and 12 years service as on-site reviewer (currently a Chair Reviewer) for the Council on Accreditation of Nurse Anesthesia Educational Programs. He has published and spoken extensively on the anesthesia gas machine and other topics. He also maintains an active clinical practice.