Greg Bozimowski
Clinical Associate Professor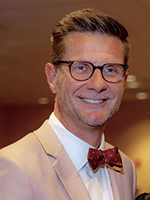 Contact Info: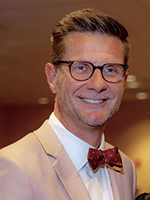 Areas of Expertise:
Pharmacology
Pathophysiology
Professional Aspects
Health Promotion
Degrees
DNP- University of Detroit Mercy 2013
MS Nurse Anesthesia- Mercy College of Detroit 1988
BSN- Wayne State University 1985
Nursing Diploma- Henry Ford Hospital School of Nursing 1982
Biography
Greg teaches Pharmacology, Pathophysiology and Professional Aspects, and shares responsibility for clinical evaluation. He holds a Doctor of Nurse Practice degree from the University of Detroit Mercy and a MS in Anesthesia from Mercy College of Detroit. His areas of research, presentations and publications have focused on pain management and student wellness. He serves as chair of the Wellness Committee and the Publication Committee of the Michigan Association of Nurse Anesthetists, and edits their quarterly newsletter 
The Connector
.