Nart Shawash
Associate Professor of Mathematics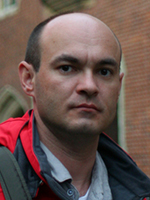 Contact Info: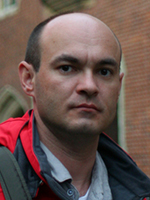 Teaches:
Differential Equations
Advanced Engineering Mathematics
Calculus, single and multivariable
Graph Theory
Real Analysis
Degrees
Ph.D., Oakland University, 2008
B.Sc., Electronics Engineering, PSUT
Biography
Nart Shawash teaches courses such as Differential Equations, Advanced Engineering Mathematics and Multivariable Calculus where he emphasizes geometric visualization of ideas using tools such as Matlab and Maple as means for concept motivation before derivation of formulas or proving theorems. He received his Ph.D. degree from Oakland University in 2008, with dissertation on symmetric interconnection networks. And his undergraduate degree is in electronics engineering from PSUT, Jordan. Current interest include graph theoretical modeling, implementing and analyzing graph drawing algorithms and dynamical processes on symmetric and random graphs.
Nart Shawash joined Mathematics and Computer Science Department at University of Detroit Mercy in 2008.