Lazaros Kikas
Department Chair, Mathematics
Associate Professor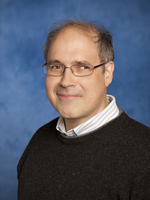 Contact Info: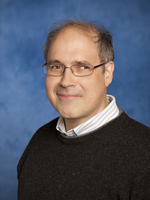 Areas of Expertise:
Applied Discrete Mathematics
Graph Theory
Graph Theoretic Research
Calculus
Discrete Math
Abstract Algebra
Degrees
Ph.D., Oakland University
M.A., University of Maryland
M.A., University of Detroit
B.E.E., University of Detroit
Biography
Born and raised in Detroit, Lazaros Kikas attended Notre Dame High School and studied Electrical Engineering at University of Detroit Mercy. Excited about mathematics and mathematical thinking, I switched subjects and studied Mathematics. My interest in mathematics was using mathematical ideas to understand problems of computer science and engineering.
In graduate school, I studied primarily Discrete Mathematics. I think of discrete mathematics as the mathematics that can be used to study computer science problems and computer science algorithms. I have been at Detroit Mercy since 2003. I first taught at Detroit Mercy as a graduate student in 1991. I am now the chair of the department of Mathematics.
 

Areas of Research

Applied Graph Theory

Topics: Finding disjoint paths in graphs and graph pansophy